Wilt u meer weten over de mogelijkheid om jonge talentvolle ambtenaren uit gemeenten in ontwikkelingslanden te steunen? En wat dit kan betekenen voor uw eigen ambtenaren? Bezoek dan stand 58 van Talent for Governance tijdens het VNG Jaarcongres 2013 in Zwolle.
Het Talent  for Governance-programma biedt jonge, talentvolle en gemotiveerde ambtenaren uit ontwikkelingslanden een praktijkgerichte training bij The Hague Academy for Local Governance, een korte stage bij een Nederlandse gemeente of provincie, en diverse, internationale netwerkactiviteiten. Zo krijgen deze talenten de kans nieuwe kennis en vaardigheden op te doen en een netwerk op te bouwen met collega's uit Nederland. Dit helpt hen bij hun ambitie om bij te dragen aan betere lokale voorzieningen voor hun eigen bevolking. 
Voor de Nederlandse gemeenten betekent de ontmoeting met één van onze talenten niet alleen een kennismaking met een andere cultuur maar ook met een heel andere praktijk van lokaal bestuur. De verhalen van de talenten over de problemen die zij dagelijks tegenkomen, geven hun Nederlandse collega's een nieuwe kijk op hun eigen werk.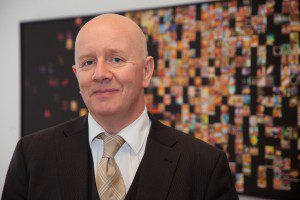 " Meedoen aan dit programma is niet alleen een investering in het talent of de gemeente waar hij of zij vandaan komt, het is ook echt een verrijking voor de eigen gemeentelijke organisatie", aldus Philippe Raets, gemeentesecretaris Rotterdam en tevens waarnemend voorzitter van de Raad van Bestuur van Talent for Governance.
Heeft uw gemeente ook interesse om bij te dragen aan het Talent for Governance-programma, bijvoorbeeld door het organiseren van een stage? Neem dan contact op met Marlies de Jong via email: info@talentforgovernance.com or bel naar 70-3738695. Meer informate kunt u ook vinden op: http://talentforgovernance.com/nl/steun-ons/word-stagegemeente/