Course introduction
Cities and local authorities are catalysts for change and drivers of development, as recognised in the recent post-2015 discussions. A multilevel governance approach is needed to deliver development to citizens and make sure that poor and marginalised groups are included in economic growth policies. But how can governments at all levels cooperate effectively? And how can capacities at national and local level be strenghtened?
During this Summercourse we discuss how donor and development agencies can support a multilevel governance approach to deal with future development challenges. The course consists of several modules:
* What are the latest insights and recent lessons in decentralisation and sustainable local development? We will explore the potential of local governance in realising sustainable development, while taking into account the political economy of decentralisation reforms.
* Our internationally renowned expert on decentralisation Jamie Boex talks about inter-governmental (fiscal) relations and local service delivery in different country contexts and addresses different (fiscal) support modalities.
*  We will discuss strategies and instruments for empowering local authorities. A new tool for local government capacity development, that has recently been developed by VNG International, will be introduced. We zoom in on the capacity of local authorities to design strategies, deliver and manage services, increase transparency and accountability, and successfully engage with other tiers of governments, civil society and the private sector.
After successful completion of the course you will receive a certificate of The Hague Academy for Local Governance.  
Contributions come from renowned experts and practitioners with extensive experience in decentralisation and local governance in various development and (post-)conflict countries around the world. This will be among others: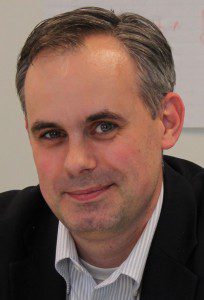 Jamie Boex, has over twenty years experience in international fiscal policy analysis and reform, with direct experience in over a dozen countries around the world, including in Afghanistan, Bangladesh, Nepal, Nigeria, Uganda, Indonesia, Georgia and Tanzania. Presently, Jamie is principal research associate at the Centre on International Development and Governance at the Urban Institute in Washington.
Jorge Rodriguez Bilbao, is Quality Support Manager at the European Commission headquarters in Brussels. He covers a wide range of topics, such as Public Sector Reform & Decentralisation, Aid Effectiveness, Capacity Development & Knowledge Sharing as well as Monitoring & Evaluation. Before that Jorge spent fourteen years working on local development and decentralisation in Haiti and Madagascar.
The participants
Previous participants work for: United Nations Department Political Affairs; Oxfam Novib; United Nations Mission Congo, Timor-Leste, Lebanon and Ivory Coast; GIZ Uganda and Afghanistan, Palestine; Care International South Sudan; Ministry of Regional Development and Planning in Tunisia; Ministry of Home Affairs in Bhutan; Ministry of Local Administration and UNDP in Yemen; UN-Habitat Somalia; African Development Bank; USAID Moldova, Pakistan; Swiss Development Cooperation Burkina Faso and Mongolia; UN FAO; KFW Germany; Mercy Corps; JPLG-UNICEF Somalia; Ministry of Local Government Lesotho; Netherlands Embassy in Bangladesh.
Read here about the experiences of a former participant Sanjay Gurung of Mercy Corps United States.
The course fee is € 2.450,-. This includes all training-related costs as well as drinks and lunches, training materials and travel during the training. Group discounts are available if you participate with three of more colleagues in this course. Email us for more information. The course language is English.
If you have questions or would like to receive more information you can contact us at info@thehagueacademy.com  or +31 70 3738695.
Deadline for application is 3 June, 2016. For more information about our general conditions and the online application form, click here.