Course Introduction:
Conflict reduces the state's ability to govern and administer justice. However, institutions such as the military, law enforcement, and judiciary bodies – at central and sub-national levels – serve an important role in restoring security and strengthening the rule of law.
In particular, local governments have a unique position towards improving the legitimacy of the state and helping restore local security to avoid a return to conflict. This training programme will provide you with the foundation for understanding this balance. Participants will learn about the root causes of conflict and discuss strategic approaches to strengthening the rule of law and local security.
Study-visits to the International Criminal Court and a Dutch emergency response center will help you learn how to effectively improve and maintain cooperation between the community and actors in the local security sector.
The course will take place in The Hague from 30 October thru 10 November 2017.
Learning Objectives
The course will help you
increase your insight into the different approaches and tools for conflict analysis and conflict resolution;
expand your knowledge on the general notions of the rule of law and learn skills to deal with the challenges and dilemmas;
understand the potential role of local governments in providing local security and models of community-driven approaches to restore security and re-establish the rule of law;
broaden your understanding of (local) security concerns and reflect on systems and tools to mitigate the risk of violent conflict to contribute to a peaceful resolution;
learn about the role of Dutch authorities in restoring and maintaining local security in The Netherlands;
apply the lessons learned in your own local settings.
After successful completion of this course, you will receive a certificate from The Hague Academy for Local Governance.
Intended Audience
This course is intended for professionals from civil society and non-governmental organisations, as well as international institutions and government agencies working in conflict-affected areas on issues of the rule of law and local security.
Experts
Contributions to this course come from renowned experts and practitioners with extensive experience in the field of the rule of law and local security in conflict-affected settings. This course is developed in partnership with Irma Specht, Dion van den Berg and Lyal Sunga. Case studies will focus on multiple contexts including, but not limited, to Bosnia and Herzegovina, South Sudan, Syria, Indonesia and Kenya.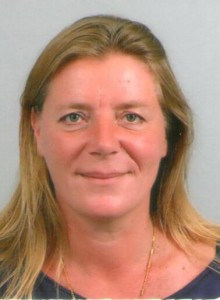 Irma Specht
As director of Transition International, Irma supports social and economic development in transition processes, with a special focus on vulnerable groups and gender. She has a broad international experience in vocational and business training, labour market analyses, small business set-up and private sector development.
Dion van den Berg
Dion has two principal fields of interest: "democratisation and consolidation of peace" and "religion and conflict". As a peace professional, he has worked with numerous municipalities and has written several publications about municipal peace policies. Dion currently serves as the Senior Policy Advisor at Pax for Peace.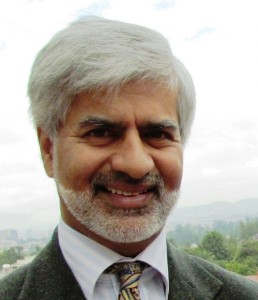 Lyal Sunga
Lyal is a well-known specialist on international human rights law, international humanitarian law and international criminal law. He formerly served as the Head of the Rule of Law program at The Hague Institute for Global Justice in The Netherlands, and as former Special Advisor on Human Rights and Humanitarian Law at IDLO in Rome. Over the last 25 years, Dr. Sunga has worked with the UN Security Council, UNOHCHR and UNDP, to name a few.
Practical Information
The course fee is € 3.150,-. This includes all training-related costs, as well as drinks, lunches, training materials and travel during the training programme. Travel to and from The Hague and accommodation is not included. Group discounts are available if you participate with three of more colleagues in this course. Email us for more information. The course language is English.
For questions or more information about this course, please direct your inquiry to the Programme Manager, Nienke Vermeulen at info@thehagueacademy.com or call +31(70) 37 38 695.
Application Procedure
The deadline for application has passed. Learn more about the application procedure >>
Fellowship Opportunity
Applications for Nuffic fellowships for this specific course is no longer possible. The next opportunity for scholarship funding will be for The Hague Academy training courses in 2018. Please check each course in 2018 for their respective scholarship information.