In coordination with the Dutch Ministry of Foreign Affairs and CNV International, The Hague Academy for Local Governance will organize a training course for selected civil servants from the MENA region. The two-week course titled, Social Affairs and Employment, seeks to enhance the practical skills of individuals working at the intersection of community development and entrepreneurship.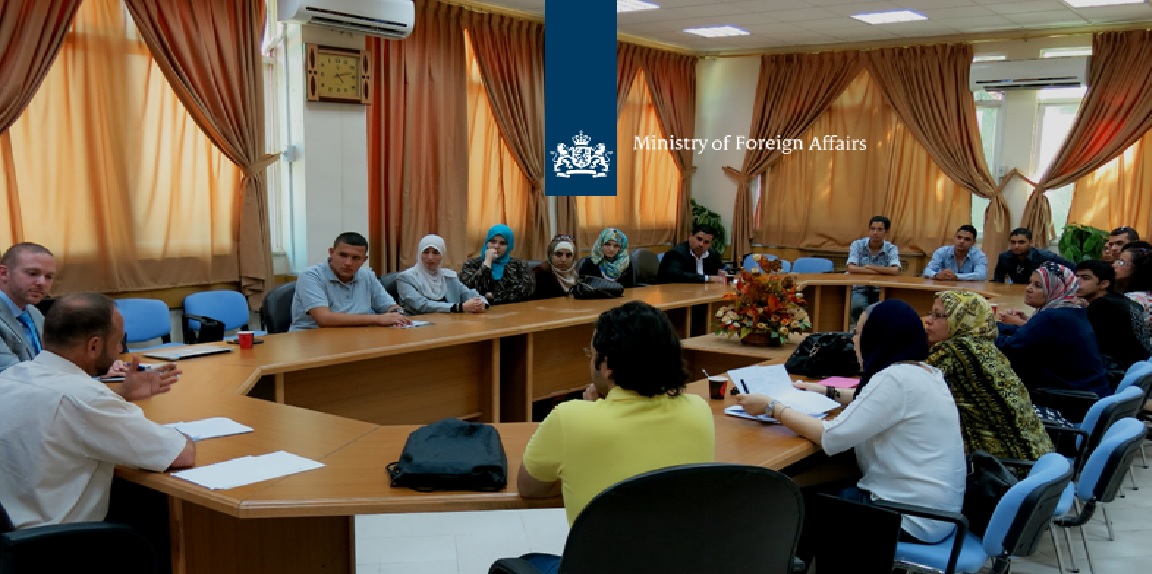 The training is designed for middle and senior civil servants and policymakers at national ministries or sub-national government officials. Professionals charged with developing and implementing decentralisation policies are most welcome!
Formerly known as the MATRA South Programme, Shiraka is a Dutch bilateral effort which seeks to contribute to the political development and a sustainable transition to a pluralistic society in the MENA region.
"We need more knowledge and tools to help us change the traditional way of thinking."

Nouha Ghosseini, former Mayor of Baakleen, Lebanon
The two-week professional development course will be organised in two parts. The first will take place in The Hague, the Netherlands from 3 to 11 July 2017. The second part will happen between 16 and 20 October 2017 in Hammamet, Tunisia. The courses will be in English, with interpretation into Arabic. Participants are obliged to attend both parts in full.
International experts and practical examples from field visits will encourage participants to explore how economic growth can go hand in hand with social security reforms. Discussions will also analyse employment strategies to contribute to an efficient labour market.
The deadline for application is 22 May 2017. To register, please follow the online application form at this link. For information about the course in French, click here.
Costs
The Ministry of Foreign Affairs in The Netherlands will offer full fellowships for participants selected to enroll in the training course.
The Dutch government will cover all relevant costs for participants from countries on the OECD-DAC list (pdf). This includes international travel, board and lodging, visa and insurance, and tuition fees for the course. Participants from countries that are not on the OECD-DAC list must pay for their own international travel costs; flight tickets and visa. However, board and lodging, insurance, and tuition fees for the course will be covered by the Dutch government.
For general inquiries, please contact Dayana Al Alam.