In April 2017, The Hague Academy for Local Governance convened in Tunisia a group of Libyan women activists. The tailor-made training titled, "Empowering Libyan women in diaspora," was part of the Nuffic MENA Scholarship Programme (MSP) financed by The Netherlands Ministry of Foreign Affairs, and in cooperation with CILG-VNG International.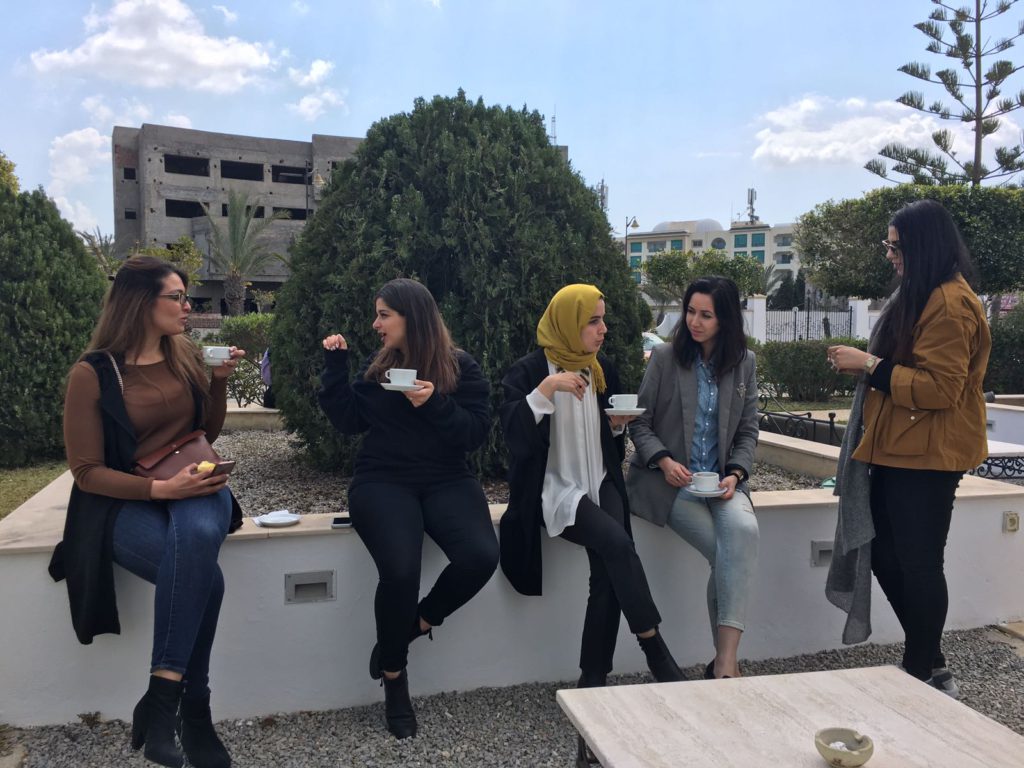 Asma Dekna, a masters student at the University of Malta, participated in the training. In addition to her studies, she coordinates LIBICO, a hub for empowerment and development for Libyans living abroad. She also serves as the Projects Director of the Libyan Organization for Transitional Justice. We met to discuss her involvement in the training. The Q&A highlights our conversation.
Why did you participate in this training?
I previously participated in similar trainings, however, I found this one to be more specific on Libya and helpful in allowing me to meet other Libyan women with similar ambitions and purpose. This is particularly of interest considering my work with the network of LIBICO. This hub works to connect Libyans in the diaspora and aims to serve as a bridge between hosting countries (currently operating mainly from Malta) and civil society organisations, especially those operating in Libya. We work on projects focused on uniting and strengthening the community as a whole as well as the empowerment of individuals within the community to develop active and impactful Libyan citizens.
What did you learn?
Both the training of trainers (ToT) and the advocacy training offered valuable material. I found it especially interesting when we learned about power dynamics and how they play such a key role in how society structures itself. It gave me a lot of food for thought. I also enjoyed the discussions about legislation in Libya and how it could be used as a tool for advocacy. This indicated already several avenues available to Libyans which could facilitate the advocacy and progress of women's rights in Libya.
However, above all, my favourite learning experience came from interactions with fellow participants. Hearing the experiences and advice from other ladies in different fields was a wonderful opportunity to have a clearer understanding of the Libyan CSO scene and how work is operated within it. Furthermore, the expert Mr. Senim Ben Abdallah provided us with useful insights about the tools available in Libya for women in their fight for equal rights. A number of case studies were put forward which was very helpful to see how we could implement our lessons into practice.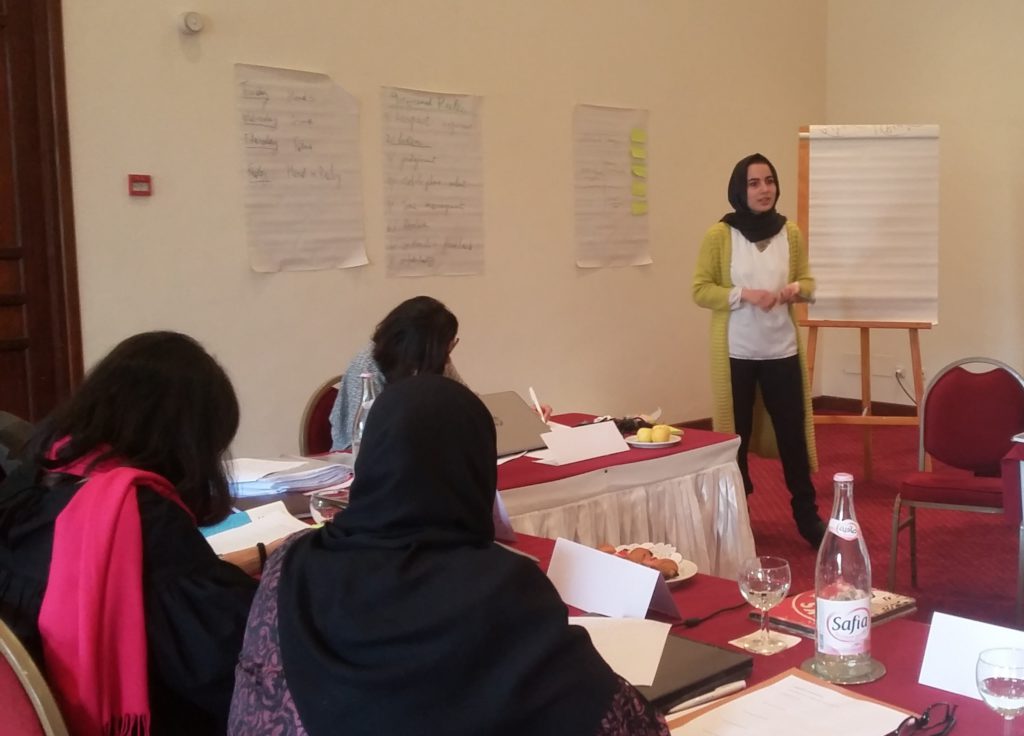 How will you implement the lessons you learned into your work?
Now I'm currently working on an advocacy campaign aimed at increasing women's  involvement in decision-making positions, especially at the municipality level. The key goal is to ensure that every local project includes direct involvement of key women from the community. This training helped me design the project in a meaningful and valuable way. Today, as another constitutional draft is being proposed, issues related to women's rights such as the ability of women to give their nationality to their children are being debated. The knowledge acquired during the training helped me understand and react to the situation in a way that is constructive and realistic.
What are your further professional ambitions?
I wish to continue to develop LIBICO into a network that connects Libyans abroad with Libyans back home. I wish to also continue to participate with local Libyan CSOs relevant to my field of study which is justice innovation, transitional justice processes and strengthening the rule of law institutions in our country.
This Q&A was edited for clarity and length.