by Lars Burema
Programme Manager, The Hague Academy
Citizens are better educated and more vocal than ever before. They demand a voice in decisions that affect them. They want a seat at the table. A vote in elections once every four years does not cut it anymore. To manage these demands is a challenge facing governments everywhere.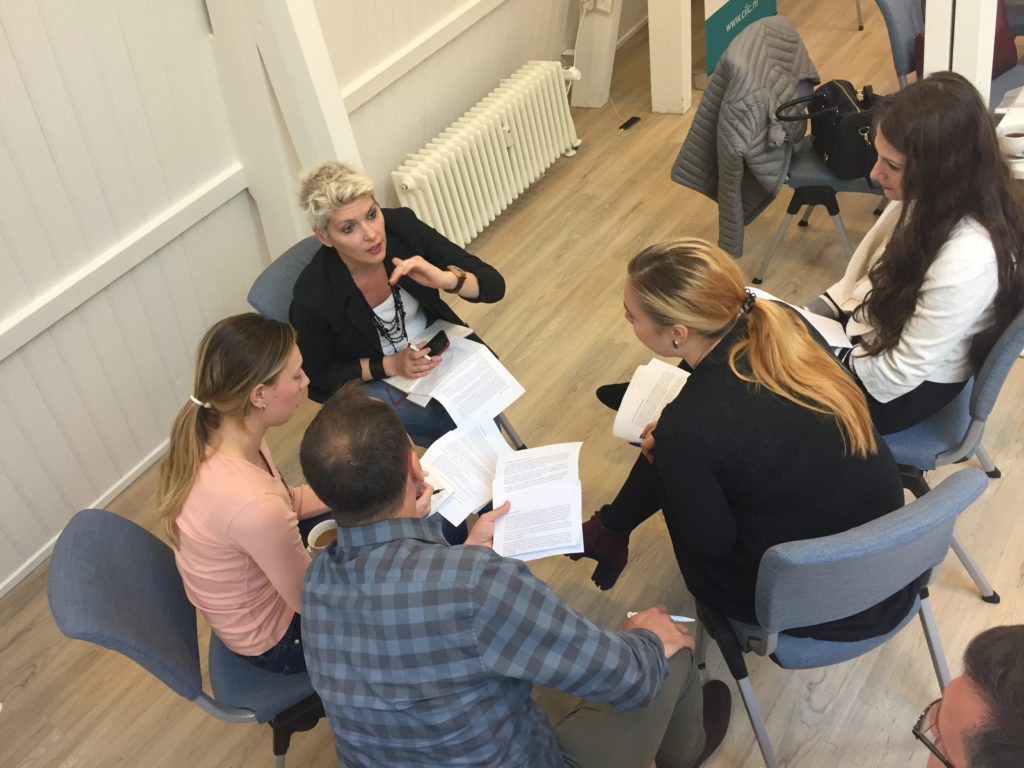 From 4-13 October, The Hague Academy tackled this question head-on with a group of 35 civil servants from nine EU accession and association countries, ranging from Albania to Ukraine.* They took part in our 'Decentralisation and Citizen Participation' course, organised as part of the Matra Rule of Law Training Programme; a joint four-year training programme implemented by the Academy, the Netherlands Helsinki Committee (NHC) and Leiden Law School, and funded by the Netherlands Ministry of Foreign Affairs.
The training programme was an opportunity for the 35 participants to engage with these issues in an open way, by reflecting on Dutch practical examples, discussing international good practices and – perhaps most importantly – by exchanging experiences with their colleagues from the same region.
The group was a highly diverse group representing ministries, regional authorities and local governments. All with the shared goal of improving the role of citizens in public decision making. During the training, intense discussions focussed on how to realise this aspiration and tackle some of the underlying problems.
Chief among their challenges were – on the one hand – the broken bond between citizens and state, a situation where both citizens and government see the other as self-interested and unwilling to look out for the public good. On the other hand, the participating countries all struggle to reform a government system that – although slowly changing – still mostly operates in a top-down, hierarchical manner and finds it difficult to facilitate and integrate citizens' input. Other issues raised, included corruption, the power of vested interests, and a lack of capacities.
However, balancing these challenges there also was a sense of opportunity. A belief that things were already improving, albeit slowly, and that there is a cadre of young reform-minded professionals who, assisted by the EU accession and association processes, are in a position to drive reforms.
It is these aspirations that The Hague Academy tried to support through this training programme; supporting change agents with knowledge, skills and networks of like-minded professionals. To this end, the training showcased numerous ways through which governments could engage citizens and design inclusive decision-making processes.
At the same time, several speakers, including the former mayor of Amsterdam Job Cohen and former Alderman Maïta van der Mark stressed that citizen participation is as much about the organisational culture and the attitudes its politicians and civil servants, as it is about tools, methodologies and processes. Governments have to recognise the value of participation and believe in an inclusive approach. Only then will the applied citizen participation tools be effective.
We were happy to see that the inputs of the trainers, experts and Dutch professionals were appreciated, but also reflected on with a critical eye, looking at how such theories and practices could work in the participants' own context.
Ultimately, It is our hope and ambition to create a coalition of change agents able to support and learn from each other in driving reform to create more participatory and inclusive governance systems in the region.
*Albania, Bosnia-Herzegovina, Georgia, Kosovo, Macedonia, Moldova, Montenegro, Serbia, Turkey, and Ukraine.