The Netherlands invites senior and mid-career civil servants from the MENA region to apply for a professional development course on Social Affairs and Employment.
Are you a national ministry or sub-national government official charged with developing and implementing social affairs and employment policies? Do you serve as a mid- or senior-level policymaker or civil servant and are you responsible for increasing economic growth and job creation in your community?
This two-week course, Social Affairs and Employment, seeks to enhance the practical skills of individuals working at the intersection of community development and entrepreneurship. The training is coordinated by the Dutch Ministry of Foreign Affairs and CNV International in partnership with The Hague Academy for Local Governance.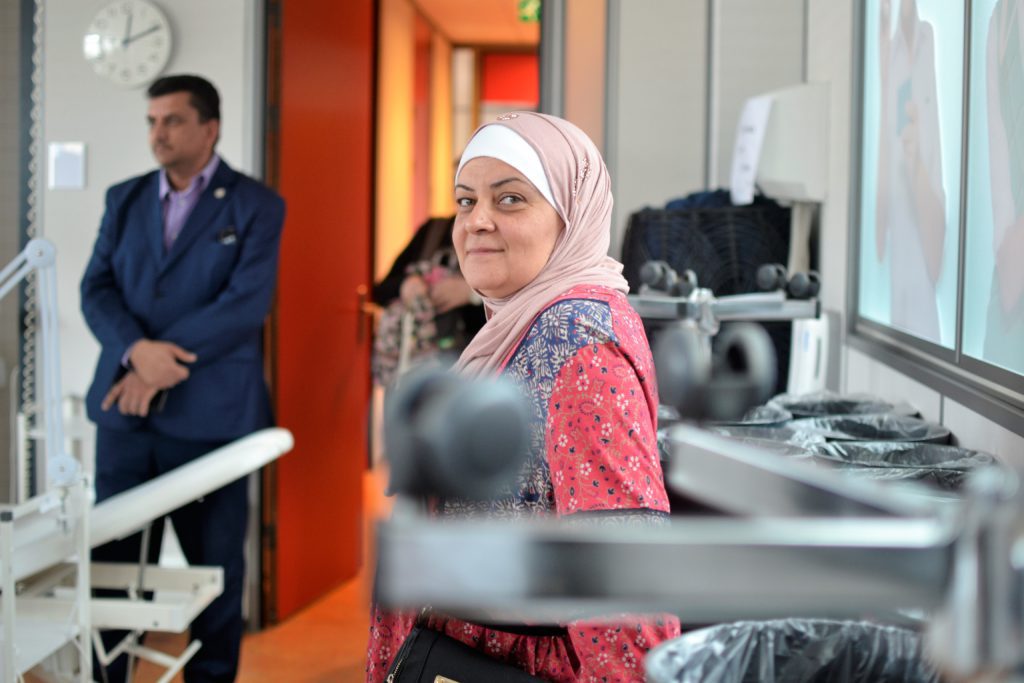 As a participant, you will engage with international experts and make field visits to learn how economic growth can go hand in hand with social security reforms. You will also learn how targeted employment strategies can contribute to an efficient labour market. This course will be organised as part of the Shiraka programme, an initiative of the Ministry of Foreign Affairs of the Netherlands.
What is Shiraka?
Shiraka is a Dutch bilateral effort organised by the Ministry of Foreign Affairs of the Netherlands and dedicated to contributing to political development in the MENA region.  Through this Shiraka training programme, the Netherlands Ministry of Foreign Affairs aims to stimulate and support sustainable transitions in the MENA region and to strengthen relations between the Netherlands and the target countries.
"We need more knowledge and tools to help us change the traditional way of thinking."

Nouha Ghosseini, former Mayor of Baakleen, Lebanon
Who is Eligible?
Individuals from the following countries may submit an application:  Algeria, Egypt, Iran, Iraq, Jordan, Kuwait, Lebanon, Libya, Mauritania, Morocco, Oman, Palestinian Territories, Qatar, Saudi Arabia, Tunisia, United Arab Emirates, Yemen, Bahrain and Sudan.
How Much Does it Cost?
Selected candidates will receive full fellowships. The Ministry of Foreign Affairs in The Netherlands will cover all relevant costs for participants from countries on the OECD-DAC list (pdf). This includes international travel, board and lodging, visa and insurance, and tuition fees for the course. Selected participants from countries not listed on the OECD-DAC list must pay for their own international travel including plane tickets and visa. However, board and lodging, insurance, and tuition fees for the course will be covered by the Dutch government.
How to Apply?
To apply you must first create an account which will enable you to fill out the online application form. You can start the process by visiting: http://www.shiraka.nl/en/courses/  The deadline for applications is 28 June 2018.
For questions and inquiries, please contact Dayana Al Alam.