The group of administrators and government advisers were part of The Hague Academy's tailor-made training on Local Economic Development.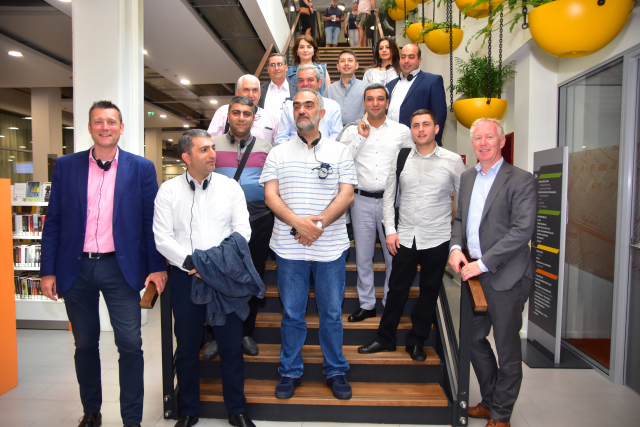 The training included examples of the governance structure and LED policies in the Netherlands. During the study visit to Zoetermeer, the delegation visited the Cityhall-Forum, Open Council Meeting chamber and Ter Zake, the house for entrepreneurs.
The Armenian delegation was very impressed by the openness of the municipality including that city residents can freely enter the city offices to speak and interact with municipal workers. More amazement followed when the delegation learned that city debates were also accessible online and in real-time. "This is a lot of openness!", according to one of the Armenian administrators.
Delegation leader Armen Keshishyan explained why the visit to Zoetermeer was so important. "We are in the process of setting up a good local government in our regions, which are municipalities with a population of 80,000. We have been doing well for a year in order to make progress in the social and economic field. For us, Zoetermeer has progressed so far in this area, "said Armen.
This is an abbreviated version of the original article where you can read more and see pictures from the study visit.
The Hague Academy for Local Governance aims to develop the knowledge and skills of local government practitioners and professionals advising and cooperating with local authorities worldwide. In cooperation with municipalities, development partner agencies and civil society organisations from various countries, we offer training courses that are made by and for people involved in local governance.