The group of administrators and government advisers were part of The Hague Academy's tailor-made training on Local Economic Development.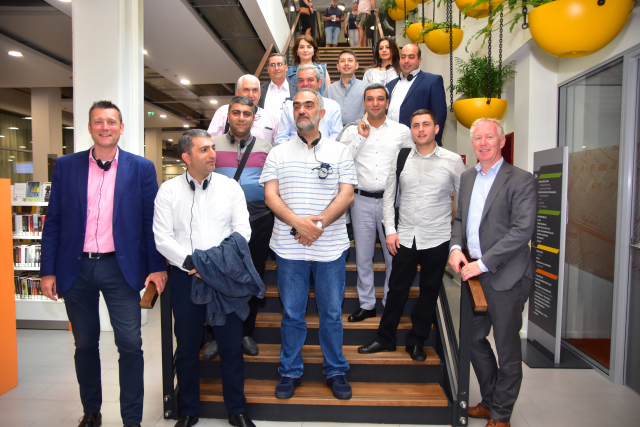 The training included examples of the governance structure and LED policies in the Netherlands. During the study visit to Zoetermeer, the delegation visited the Cityhall-Forum, Open Council Meeting chamber and Ter Zake, the house for entrepreneurs.
The Armenian delegation was very impressed by the openness of the municipality including that city residents can freely enter the city offices to speak and interact with municipal workers. More amazement followed when the delegation learned that city debates were also accessible online and in real-time. "This is a lot of openness!", according to one of the Armenian administrators.
The delegation also received a presentation at the House of Entrepreneurs and the Employers Service Point. They asked thousands of questions to manager Lison de Beer, varying from "how do you stimulate small business start-ups?" to "how do you help unemployed people to find a job?".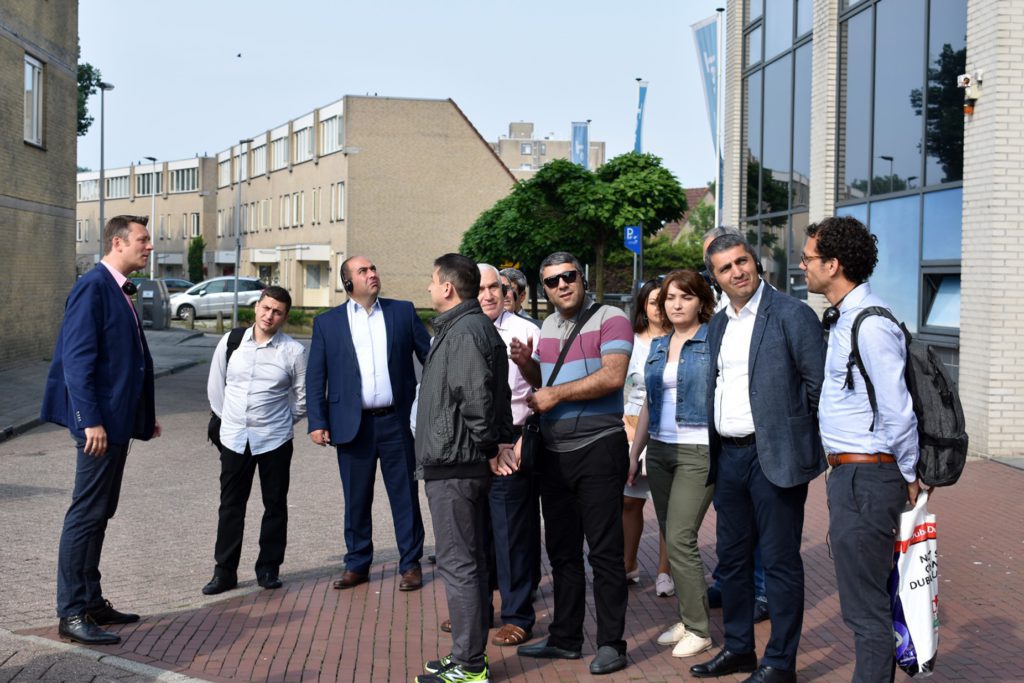 Delegation leader Armen Keshishyan explained why the visit to Zoetermeer was so important. "We are in the process of setting up a good local government in our regions, which are municipalities with a population of 80,000. We have been doing well for a year in order to make progress in the social and economic field. For us, Zoetermeer has progressed so far in this area, "said Armen.
According to the delegation members, Armenia is a young democracy but the people are open to change and new ideas.
Ashot Giloyan, head of local government at the Ministry of Territorial Administration and Development, said it was a great opportunity to collect so many practical ideas from The Netherlands. "Especially exchanging knowledge with colleagues from Zoetermeer was valuable and offers many things to think about and bring back to Armenia."
"We already took a step forward in our country, and this visit has certainly motivated us to take the next step."
This is an abbreviated version of the original article where you can read more and see pictures from the study visit.