How can local governance more effectively address the root causes of a conflict and achieve a resilient and sustainable peace? Ten participants representing diverse countries — Pakistan, Nigeria, Jordan, Kyrgyzstan, and Guinea-Bissau — gathered in Barcelona to discuss this core question during the Academy's annual Summercourse: Sustaining Peace and Local Governance.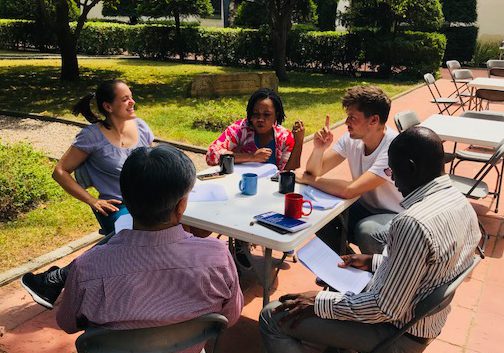 Co-organised by The Hague Academy and the Barcelona International Peace Centre, experts and development agency practitioners compared different approaches to supporting local governance in fragile and conflict-affected countries.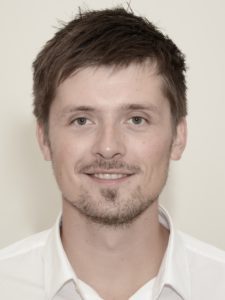 One of the participants, Sascha Kuhn from GIZ-Ukraine, sat down with the Academy for a brief Q&A to reflect on his experience and lessons learned from the course.
Why did you apply for this course?
I am responsible for the design and implementation of a range of activities on local economic development and municipal service provision across the country. Ensuring that these projects are effective also in the conflict-affected East of Ukraine is a challenge. I found the course online and expected to get interesting insights into how to operate in fragile contexts where conflict sensitive action is of critical importance – and it delivered what it promised.
"I liked the three-tracks approach on peacebuilding, recovery, and development that gives good guidance when tricky decisions on target groups and types of activities need to be made."
What have you learned that you would like to apply?
The course addressed a wide range of paradigms, good practices and current debates out there. I returned to Kyiv with a useful toolbox from which I can choose and apply based on my actual needs. I was reminded that a solid analysis of the political economy should be a key element of any planning process, not only in fragile contexts, and not only once at the onset of a project. I liked the three-tracks approach on peacebuilding, recovery, and development that gives good guidance when tricky decisions on target groups and types of activities need to be made. I also had useful exchanges on M&E. Especially the most significant change (MSC) technique seems to be a good addition to what we already do in our programme.
What did you appreciate about this course?
I loved many of the discussions I had. One of the great features of this summercourse was that it allowed for substantial exchange with fellow participants who brought in extensive professional knowledge and experience from around the world. It was fascinating to listen to the colleagues from the East of Nigeria, Pakistan and elsewhere who manage to work in a tremendously complex and complicated social and political set-up of formal and informal institutions.
What are the main lessons learned from this course that you would like to share with those who were not able to join this edition?
Conflict-sensitivity is much more than avoiding (risks of) conflicts – we need to actively address them to work effectively.
Setting up a monitoring system should be an integral part of the programming process and not delayed until implementation is already ongoing.
Critically reflecting upon the legitimacy of partners and beneficiaries is an absolute must for every one of us working in governance projects.
Fragility and conflict are usually deep-rooted and multi-faceted – quick solutions are unlikely and governance projects must be realistic about their own leverage.
Women and youth are powerful change-makers for stronger social cohesion.
Would you recommend this course to other development practitioners and why?
Absolutely! The location, curriculum and expert exchange, along with the diverse group of participants all make it a very useful experience.