Earlier this month, The Hague Academy, jointly with VNG International, organised a pair of three-day trainings on Integrity and Anti-Corruption in the eastern part of the DRC. The trainings were part of the "Pamoja Inawezekana" (Together, it is possible) programme and implemented by a consortium including VNG International, PAX, Cordaid and the International Organization for Migration (IOM).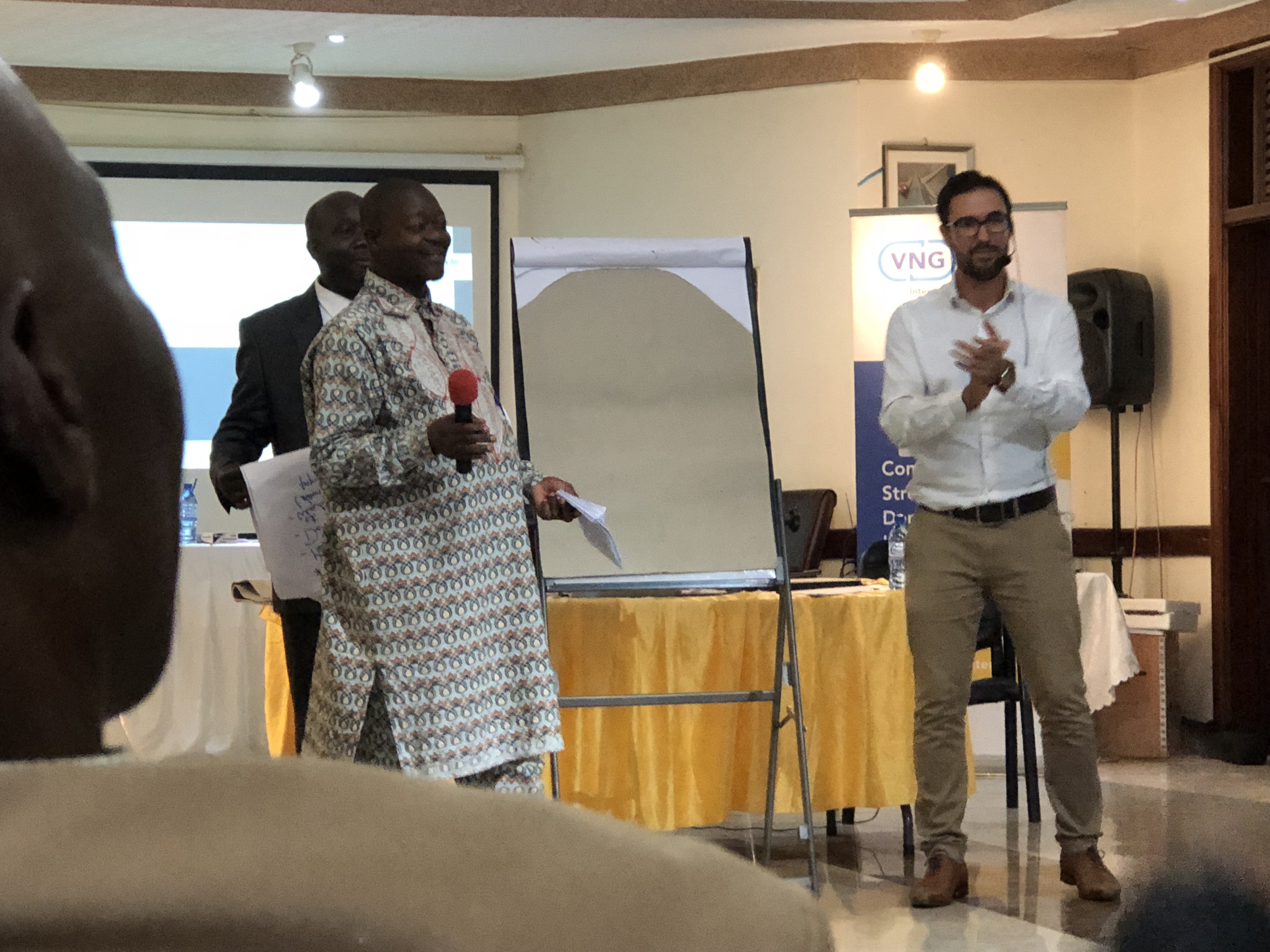 This programme is financed by the Dutch government and aims to promote stabilisation in the intervention zones in eastern Congo. For these two intervention zones, North Kivu and Ituri, the consortium has supported local governments in writing their local security plans, that focus on several security themes.
They identified corruption within security governance to be among the root causes of the insecurity and conflict in the regions. Therefore, The Hague Academy was asked to deliver trainings to increase the capacities of local government, traditional leaders and security officials with regard to integrity and corruption issues. The trainings placed a strong emphasis on integrity because promoting integrity means preventing corruption.
Within this context, two trainings were carried out in the cities of Goma (North Kivu) and Bunia (Ituri). Members of local government, traditional leaders, the security sector and representatives from civil society participated in these trainings.
The training started by discussing the basic concepts and principles of integrity and corruption, as well as its typology and relevancy to the participants' working context. After this, the participants shared their individual integrity concerns and worked collectively on an investigation plan in order to analyse the dilemmas they have to deal with.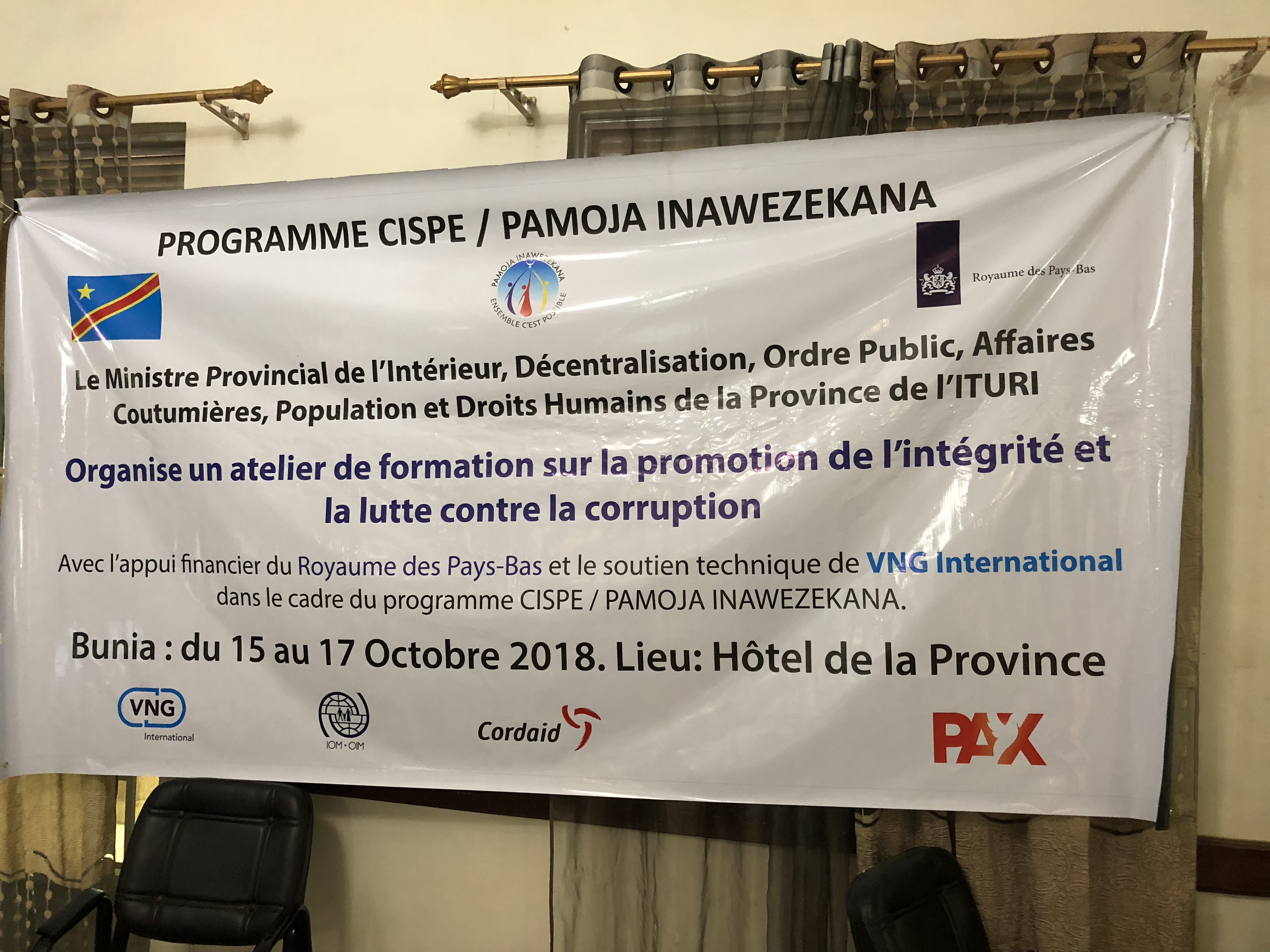 The participants identified the causes of corruption, based on a case study of anti-corruption programmes. This helped them to understand the reasons for corruption and intervene in the economy behind corruption. In small groups, participants elaborated and discussed their strategic anti-corruption action plans. Follow-up and coaching will take place at a later stage.
The fight against corruption continues to be a politically sensitive topic. Nonetheless, the participants participated actively and interactively during the trainings. They tried to understand and critically analyse their own roles in integrity issues.
The participants were very determined to tackle these challenges, as one participant put it: "We will only be satisfied if everyone respects the principles of integrity and is committed to their work, that would be the moment that we would no longer have corruption in our country".
The goal of these trainings was to increase the participating organizations' capacity to deal with the issues and to formulate concrete plans of action, for the near- and long-term. Because of the complicated nature of the integrity issues in the region, the intention is not to just give two trainings, but to use these as building blocks for further security planning in the region.