Course Introduction:
How a country organises its public finances forms the basis for how local authorities govern priorities in cities, towns, and villages. While national governments have the responsibility to design and supervise a system that works, local authorities are challenged to use their often limited resources for delivering better local services.
Case studies will analyse different local finance initiatives across the globe. Participants will also visit Dutch institutions including the Dutch Ministry of Interior and the Municipality of The Hague.
This course will address the following questions:
How can spending responsibilities and revenue resources best be assigned to the different government layers, taking into account the country context?
What are the responsibilities of the national government in designing and supervising a system that works?
How can sub-national governments be supported to increase local revenues and strengthen financial management?
How can local authorities be held accountable by their citizens?
You will discuss the assignment of expenditure responsibilities and revenue sources, the design and implementation of intergovernmental transfers, financial accountability, gender budgeting and local government spending and monitoring.
Key Information
The deadline for applications is 10 January 2020.
This training will take place in The Hague, Netherlands.
The course dates are 10 to 21 February 2020.
Group discounts available if you participate with three or more colleagues.
Learning Objectives
This course will help you:
Assess and monitor fiscal decentralisation practices in your country;

Optimise the different sources of revenue, e.g. taxes, user fees, and intergovernmental transfers;

Find effective financing structures and partnerships to accomplish most with limited resources;

Use revenue and expenditure tools;

Increase your insight in financial management and fiscal accountability at the local level.
After this course, you will receive a professional certificate of completion from The Hague Academy for Local Governance.
Intended Audience
Professionals are responsible for the design and implementation of (fiscal) decentralisation processes, public sector reform programmes, public service delivery or financial management. The course is also aimed at individuals who work for national, regional or local governments, or donor and development organisations.
Experts
Past experts involved in this course have included: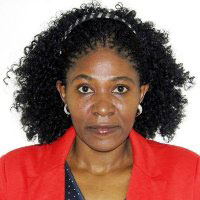 Jenifer Bukhoke
Technical Advisor on local development finance to the United Nations Capital Development Fund (UNCDF). She has previously worked as a policy officer at UNCDF. Jenifer holds a Masters' degree in Gender and Women Studies from Makere University and a PhD in Gender and Women Studies from St. Clements University.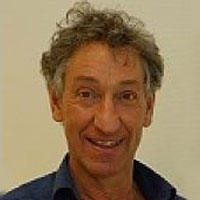 Joop de Wit
A political anthropologist working at the International Institute of Social Studies of Erasmus University as Senior Lecturer Public Policy and Development Management. While teaching in the fields of governance, policy and political science, his key interest is in urban poverty and governance issues, including decentralisation, participation and the interfaces between poor communities, local government, politicians and the state. He worked as an Institutional Development Expert in the Netherlands Ministry for Development Cooperation as well as in many developing countries but mostly India and Vietnam.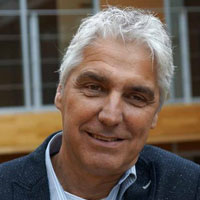 Peter Jongkind
Programme Director for Local Taxation at VNG International. His most recent programme is called the Tax Revenue for Economic Enhancement (TREE) programme. This 4 year program (start December 2017) will include implementation of VNG International methodology in 32 MMDA's (31 municipal districts and 1 metro) in Ghana. Peter holds a Master's degree in Social Studies from the Free University of Amsterdam and previously worked at the Dutch Tax and Customs Administration as a manager and later on a director.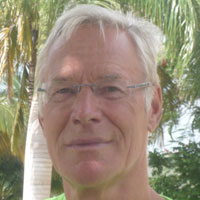 Henri Schreurs
International expert with over 40 years of experience in local public finance and financial management in 27 countries. He has broad international experience in providing technical assistance and training in fiscal policy formulation, (programme) budgeting, revenue collection, cash- and debt management, PPP and asset management. Next to that he advised Local Government Associations in Europe, Africa and Asia on Strategic Planning and sustainable Financial Management.
Practical Information
The course fee is € 3.150,-. This includes all training-related costs, as well as drinks, lunches, training materials and travel during the training programme. Travel to and from The Hague and accommodation are not included. Group discounts are available if you participate with three or more colleagues in this course. Email us for more information. The course language is English.
For questions or more information about this course, please direct your inquiry to info@thehagueacademy.com or call +31(70) 37 38 695.
Participants in our courses are predominantly funded by their own employer (municipalities, Ministries, NGOs and training or research institutes) or by a donor or development agency. If you are looking for additional funding opportunities, there are a few organisations you could approach.
Nuffic Scholarships
The Netherlands Organisation for International Cooperation in Higher Education (Nuffic) offers scholarships for training courses in the Netherlands. These scholarships seek to develop and strengthen the skills, instincts, and abilities of professionals to enable their organisations and communities to succeed in an ever-changing world.  To learn if this course is open for Nuffic applications, please visit our Nuffic Scholarships page. Please note that Nuffic Scholarships have a separate application process.
Application Deadline
The Fiscal Decentralisation and Local Finance course will take place in The Hague from 10 to 21 February 2020. Important message for MSP applicants. Please use the application form at this link if you wish to apply for the Nuffic MSP scholarship. All other applicants must use the form at the Register Now button. The application deadline is 4 January 2020 for applicants who are not applying for Nuffic scholarships.

After submitting your completed application, you will receive a confirmation of your course registration and an invoice. The payment deadline is 4-weeks before the start of the training course.
Payments can be made by bank transfer or by PayPal. We offer the option of paying in one or two installments. An advance payment of 50% secures reservation of a seat to the training until the payment deadline. However, your participation in the course is guaranteed only after receipt of full payment prior to the 4-week deadline.
If no payment is received before that deadline, then your registration will automatically be cancelled. Please note that The Hague Academy accepts registrations on a first pay, first served policy.
Some countries require a visa to enter the Netherlands. Please check with The Netherlands or the embassy for the visa requirements related to your country. Because of the length of time needed for the visa procedure, we advise you to start this process as soon as possible.  Once your payment for the course is confirmed, The Hague Academy will send you an acceptance letter which will assist you in arranging your visa to The Netherlands.
Cancellation
Payments received before the deadline will be reimbursed. However, an administration fee of €150 will be charged to fulfill this request. We strongly encourage you to start with the visa application procedure at least six weeks before the start of the training programme in order to prevent late cancellation.
A cancellation fee of 50% of the course fee will be charged for participants cancelling between four and two weeks prior to the start of the training. If you cancel your participation within the two-week period before the start of the course, then you will be required to pay 80% of the course fee.
In the event that you cannot attend the course, it is possible to nominate a suitably qualified candidate to replace you without extra charge.
The Hague Academy for Local Governance reserves the right to cancel a course if the number of participants is insufficient or due to any other unforeseen circumstances. In this case, your payment will be 100% reimbursed. Other costs such as transportation or hotel cannot be reimbursed.
Contact Information
For questions about this course and the application process, or to inquire about our tailor-made courses on this topic, please contact us by email at info@thehagueacademy.com, or call +31-70-3738695.