On Friday 30 and Saturday 31 August, the first national Democracy Festival took place on the island of Veur-Lent in The Netherlands. Thousands of citizens from all over the country gathered to interact with politicians and social organizations around the current situation and the future prospects of The Netherlands for the coming years.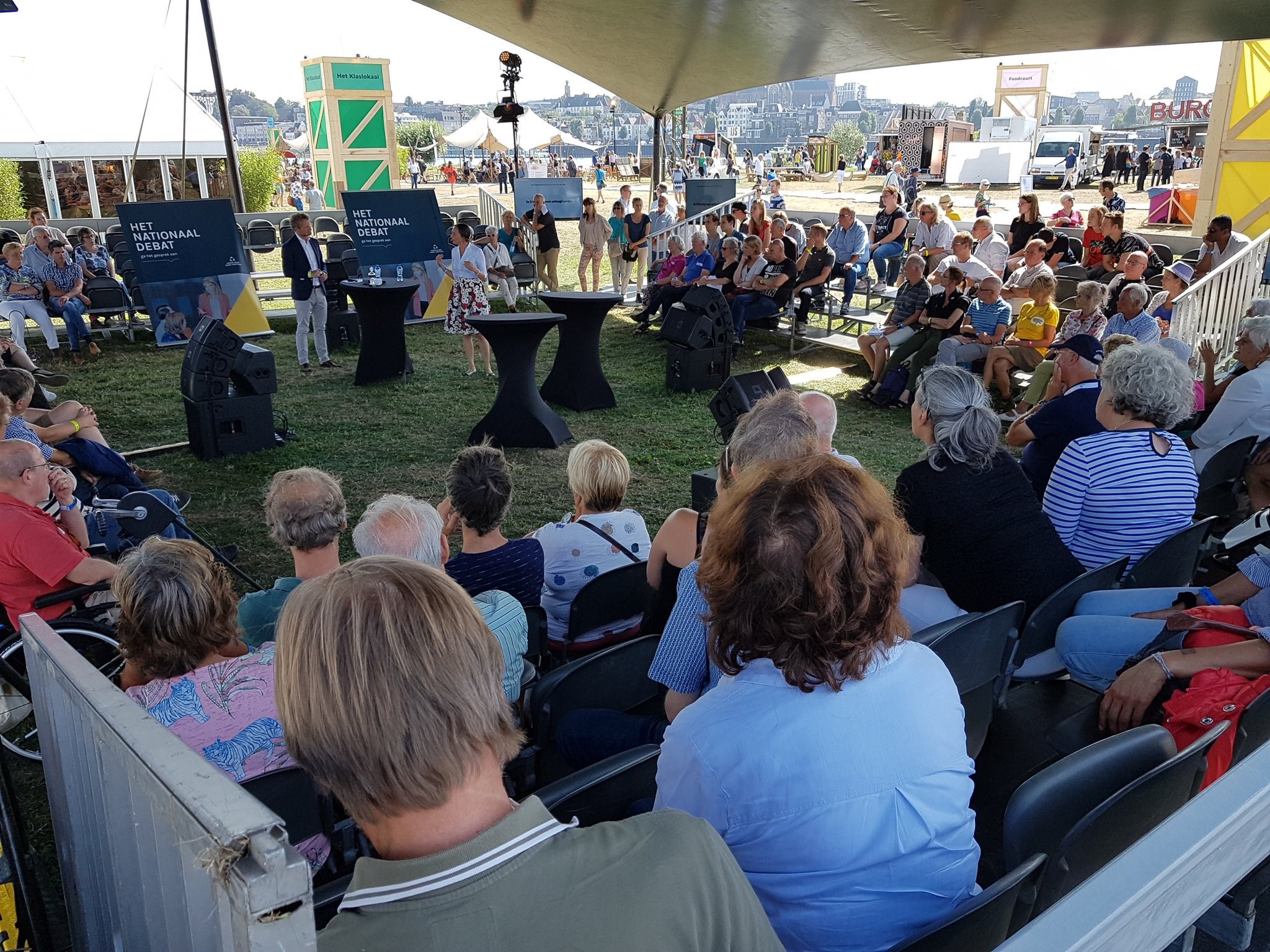 With this festival, The Dutch Ministry of Interior and the Association of Dutch Municipalities (VNG) created a space to bring together people who would otherwise not be in contact with each other. The visitors exchanged ideas and shared their opinions about different social issues in the country.
The freely accessible event gathered Dutch citizens and public institutions around the topics that matter the most for them. According to the Survey of Citizen Perspectives (SCP), these topics included work, income, health, education, youth, sustainability and ways to live together. Approximately 4000 people participated every day, including delegations from municipalities, provinces and water boards. A wide variety of stages and activities were planned as part of the festival, including debate and dialogue arenas, lectures and workshops, live interviews, speed dates, excursions, exhibitions, and music and theatre performances.
Politicians, writers, and journalists such as Hugo Borst, Diederik Samsom and Leefbaar Rotterdam leader Joost Eerdmans were present. Jan van Zanen, mayor of Utrecht and chairman of the VNG commented: 'Democracy is currently under pressure in more and more countries. And the search for differences seems to win more and more from finding similarities. At this festival, we bring people from all over the Netherlands together who would not otherwise meet each other in their daily life".
Multi-day democracy festivals have been taking place in Scandinavia and the Baltic states for many years. For instance, Folkemødet (People's Assembly) attracts 140,000 visitors to the Danish island of Bornholm. The organisers of the festival in the Netherlands will now evaluate if the country will join this tradition and implement the democracy festival annually.