More than twenty participants from women groups in Yemen joined our online, self-paced, but fully facilitated course last month, discussing gender-sensitive conflict analyses and inclusive peacebuilding approaches. The training was part of The Hague Academy's contribution to the Women, Peace and Security-agenda in Yemen.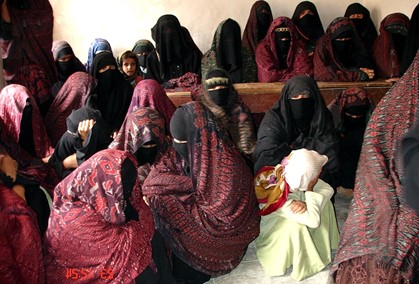 Women's participation in peacebuilding
The Women, Peace and Security (WPS)-agenda celebrates its twentieth birthday this year. In 2000, the United Nations Security Council (UNSC) unanimously adopted the resolution 1325, considered a landmark in the efforts to elevate women's voices and leadership in peace processes. The Hague Academy has been involved in the WPS-agenda in Yemen since 2016 by promoting inclusive governance as a key factor in achieving stability and sustainable peace.
UNSC 1325 reaffirms the essential role of women in the prevention and resolution of conflicts and peace processes. It stresses the importance of women having a seat at the table in the maintenance and promotion of peace and security. The Hague Academy has been involved in this mission for the past five years.
Together with our partners, we aimed to create an enabling environment for meaningful participation of women in Yemen. Since 2016, we have trained trainers from civil society and community based organisations. These local trainers, in turn, have trained local authorities to contribute to changing harmful gender norms and to advocate for women's participation in peace processes.
Training impact
This year, amid the Covid-19 pandemic, which is broadly threatening the progress of the WPS agenda, our capacity strengthening activities shifted online to guarantee its continuity. As one of the last activities of the programme, we designed a self-paced but fully facilitated training for Yemeni women's groups. More than 20 participants joined us to discuss gender-sensitive conflict analysis and inclusive peacebuilding approaches. The online learning format came with a wonderful spill-over effect. The content could be shared with peers easier than before and more people benefited from the content developed by our team. With the support of The Hague Academy, the local trainers developed a training manual on inclusive governance themselves. This guiding manual will be put in practice by reaching out to local representatives.
As the four-year programme reaches it end, we see an increased awareness on the importance of inclusivity for reducing conflict and building sustainable peace. It has been a truly inspirational experience to work with the local trainers who, despite the difficult circumstances, are determined to contribute to peace and justice in their country.