We interviewed Henk Bruning, renowned international integrity expert and trainer in our Integrity and Anti-corruption course. He tells us what inspired him to work in this field and shares useful tips and practical advice to address moral dilemmas and build a culture of integrity in our organisations and institutions.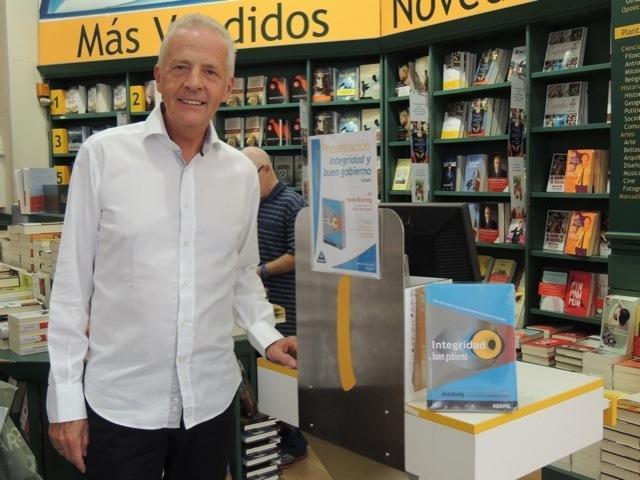 What inspired you to become an expert on this issue?
"I believe that human values are human resources. They reflect our identity as good individuals and make us feel responsible for ourselves, others and society. In every country where I have worked, I have met people intending to do the right thing. Helping people keep the courage to do what is right inspires me a lot. It's our shared connection and effort."
How would you define a moral dilemma, and how can people tell if they are facing one?
"A moral dilemma arises when you doubt about taking one decision over another; doubt is the feeling in your stomach, and you ask yourself – "Am I doing the right thing according to the ethical values upheld by myself and my organisation?." A dilemma invites us to look deeper into a specific situation, listen to people's arguments and pay close attention to the issues emerging from that situation."
Could you share an example of a work-related moral dilemma?
"If you think of the current context, with the COVID-19 crisis, an example could be a doctor having to decide whether to allow a patient to go to intensive care or give the place to someone else. You can also consider a police officer facing the dilemma of having to work on the streets while ensuring to keep a distance for their health."
How are moral dilemmas related to integrity in public institutions?
"At its core, integrity has to do with humanity. Public institutions and organisations need to ask themselves, "Are we doing right by our citizens?." Let me share an example of how this plays out in practice; now, in the Netherlands, we are facing a big integrity scandal. The Dutch government accused thousands of citizens of fraud despite there being no evidence. A parliamentary inquiry called this scandal an "unprecedented injustice". Many civil servants were forced to do things they did not stand behind and became frustrated. Yet, in this case, public authorities' organisational culture and leadership style failed to address dilemmas and inhuman behaviour. Integrity and moral values fight bad government. They put dilemmas on the table and allow people to have honest conversations. Therefore, integrity is a self-cleaning mechanism that needs to be kept alive within public institutions and organisations."
Why is it important to learn to deal with moral dilemmas?
"Moral dilemmas make the difference between bad and good governance. Public institutions have to deal with them. However, dilemmas are often complex, which is logical because working in and for society is also complex. Addressing moral dilemmas requires time, reflection and the drive to work for the benefit of society. And although citizens might not always agree with the choices we make, we should be able to explain to them why we took a particular decision and show them that their rights and interests have been carefully considered."
When faced with a moral dilemma, what should one do?
"The first step is to recognise that facing a moral dilemma is not a weakness but rather a strength. Be proud that you can identify a dilemma that either you or a colleague is facing. Be open about dilemmas, and when an investigation is taking place, encourage colleagues to join it. This proactive involvement can improve the quality of decisions and contribute to increasing good governance and corporate social responsibility (CSR). It also gives you a good feeling and builds up your professional authority with others."
What are some of the mistakes people often make when facing a moral dilemma? And is there a specific approach that individuals, institutions or organisations can use to make a decision while facing a moral dilemma?  
"Do not keep a dilemma to yourself. Do not be ashamed to talk about it. Instead, share your dilemma with a colleague or supervisor to determine if it is a real one. If you are unsure how to move forward, the 7-step investigation method can help you make the right decision when facing a moral dilemma. First, you have to understand why a dilemma is a dilemma; then, you involve all the stakeholders. The next step consists of collecting all the information and evidence you need. This is important because the lack of data often leads to bad decisions and presenting the right evidence builds accountability towards our citizens. After that, you lay out the various arguments that support one decision or another. By doing this, you can translate feelings into arguments and identify the tensions surrounding the dilemma openly and transparently. You move on to weighing the arguments against your organisational values. You then can arrive at a concerted decision and identify the damage done to affected parties. Once you know the damage, you and your organisation can minimise it and show respect to the affected citizens or colleagues. Finally, you check again, morally and professionally, and you ask yourself: "Do I have a good feeling about this decision?". If not, reconsider. If yes, implement it. My experience with regular dilemma investigations has taught me that the more we discuss difficult situations, the more we improve our qualities as managers and civil servants. By engaging in this process, integrity becomes a real professional competence based on our talent as a human resource."
__________________________________________________________
From 27 September to 8 October 2021, The Hague Academy will convene participants again for its 'Integrity and Anti-corruption course'. Henk Bruning will be one of the experts contributing to this popular and highly relevant training. Join him, other experts and participants from all around the world in the fight against corruption in the development and governance sectors! Please note that the deadline to apply for full scholarships to attend this training is 11 March. To learn more and apply for a scholarship, click here.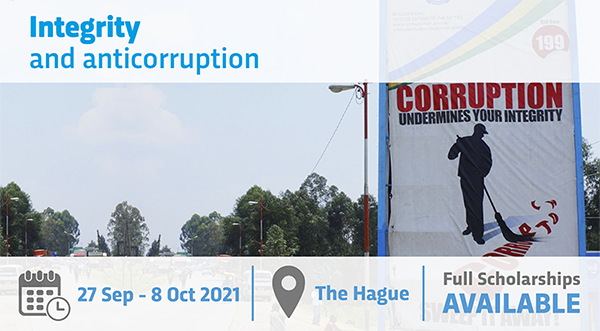 __________________________________________________________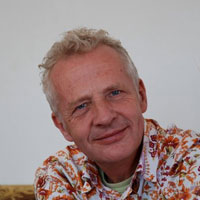 Henk Bruning is an international expert in Leadership, HR, Governance and Integrity. Henk headed the integrity programme of Amsterdam's municipality, where he was responsible for corruption risk analysis, introduced dilemma trainings, updated the code of conduct and procurement procedure and established a local integrity Bureau. He has used this experience to support governments worldwide in establishing effective integrity programmes. He authored the book "To be honest: Finding Inspiration and Integrity in Public Service and Business". Henk has worked as an expert and trainer for The Hague Academy for a few years.