In celebration of the International Day of Democracy on the 15th of September, we focus on the potential of citizen participation and inclusive governance for strengthening local democracy. We sat down with democracy expert Anne Graumans to talk about the different ways in which the citizens of Amsterdam are shaping their city for the better together with the local authorities. For example, by designing public spaces, investing in wind turbines and setting spending priorities for community projects.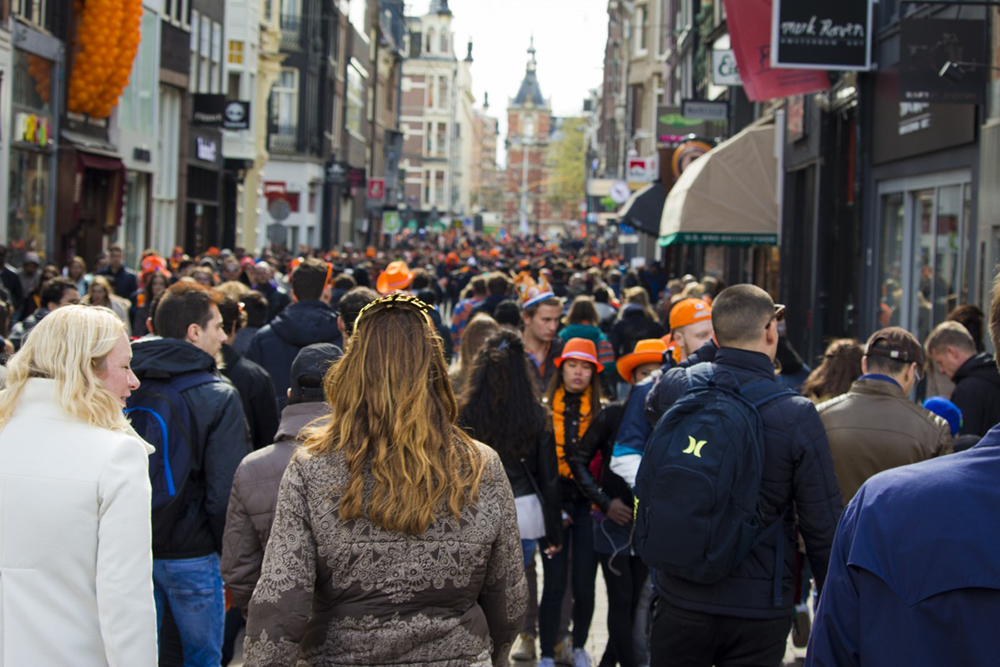 As a consultant and former elected member of Amsterdam's city council, Anne has been involved in many successful citizen initiatives around the city. She was invited to our Citizen Participation and Inclusive Governance course to share several of these innovative and inclusive initiatives with the participants. In this article, we take a look at some of these experiences to showcase the ways they can transform communities and build a city where all voices matter.
Amsterdam: a city for everyone
To build a city that is owned by all its citizens, the local authorities of Amsterdam have been on a mission to increase citizen participation in its decision-making. In the words of the municipality:
"Amsterdammers make the city. As the city government, we stand shoulder to shoulder with residents and societal partners, instead of face to face. Together we will tackle the challenges we are facing. As the city government, we will remove barriers and support people in their efforts to shape their own living environment."
An example of this is the involvement of citizens in the city's spatial planning. Anne shares an example from her own neighbourhood, where residents kick-started an initiative to place public fitness equipment. The city council backed their initiative and offered them a shared space to place the equipment. In a similar initiative, citizens were asked by local authorities to vote on the design of a square and playground. According to Anne, "this kind of participation is very successful. Lots of people vote and participate… we all live here, and we make extensive use of the public space".
Investing in a sustainable future
Beyond slides and swings lie more challenging participation processes. In 2019, the Netherlands signed the National Climate Agreement, committing to a significant reduction in its CO2 emissions by 2050. Binding itself to the goals of this agreement, the municipal government announced its plans to build large wind turbines near the city. Rejecting the notion, protestors submitted a petition with 20,0000 signatures to the city hall. The project was moved elsewhere as a result.
The wind turbines would now be built near a different community. This time, local authorities took a different approach and invited nearby residents to form a cooperative around the wind turbines – they would each make a minimum investment of €500 and receive a share from the turbines' profit in return. Additionally, for every 1000 kilowatts of green energy produced, local authorities would donate €1 to a sustainability fund for the community, allowing residents to draw from it for their own initiatives.
Participatory budgeting: by the community, for the community
The city of Amsterdam also implements participatory budgeting. In one initiative, the city set aside €500,000 to fund community projects. Citizens were then given the opportunity to submit project proposals to a public website. The most liked proposals were tested on feasibility before making it to a final vote. Overall, there were 253 proposals and 97 passed the feasibility test. Citizens received their personal voting code by post, and 5,507 voted on their preferred proposals. A total of 15 projects were selected for implementation.
Now, citizens can track the implementation of each project on a dedicated website. One of the projects allows people to purchase surfboards that volunteers can use to pick up rubbish in the Sloterplas, a small lake. Jasper himself, the initiator of the project, bought several surfboards and frequently organises clean up surf tours with volunteers. Through these projects, citizens can actively build the community they want to live in.
Are you interested in learning more about citizen involvement and creating a culture of inclusive governance? Make sure to sign up for our Citizen Participation and Inclusive Governance course, which takes place from 21 March to 1 April 2022! Please note that the deadline for applications is 11 February 2022, and the deadline for scholarship applications is 28 September 2021.