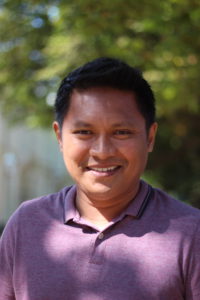 "As a member of the Staff at River and Coastal Planning Section at Public Works and Water Resources, I am working on the technical planning of surface"
My work for the municipality
As a member of the Staff at River and Coastal Planning Section at Public Works and Water Resources, I am working on the technical planning of surface. This includes water resources, like rivers, waters and lakes and sustainability for agricultural needs. This means I also work on flood and coastal abrasion mitigation planning. In my work, I try to connect well with the communities and let them have an active role in the planning of projects.
Experience in the Netherlands
During my time in the Netherlands, I first participated in the Local Service Delivery training. What I found the most interesting during the training, was to have new information and global perspectives about fundamental issues, while also being offered some practical solutions and methods by experts and most interestingly from fellow participants based on their own local experiences. I was inspired by hearing success stories from other parts of the world. The internship that was arranged was very valuable for me. The internship schedules were arranged based on my personal expectations, which was very useful and effective. The host municipal officers were really welcoming, friendly, warm and helpful. The highlights were the practical projects that they showed me. The way that the municipality finds the solutions and designs policies to put society as the first priority was really meaningful to me.

My Project
I try to improve cooperation between the different stakeholders in the prevention of floods, by creating an effective network with them. This way, the impact of the flooding can be minimized to the lowest level to avoid massive losses. Integrated water resources management for flood mitigation requires efforts from every social element: government, academics and the local community.
Central Sulawesi Province, Indonesia
Central Sulawesi Province has 68,033 square kilometres of land area and 189,480 square kilometres of water. It consists of 9 districts and 1 capital, named Palu City, located in the centre of Sulawesi island. The number of inhabitants in the province is 2.876.689. The main contribution to GDP growth is from agriculture, which drives economic development.