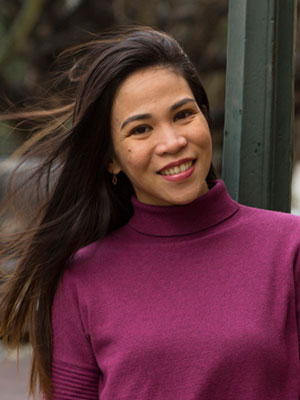 My work for the municipality
I studied Law and currently work as an Assistant Head Department. I am responsible for the management and implementation of approved administration-related programs and projects of the city. I also conduct organisational development and institute effective administrative reforms.
Experience in the Netherlands
All in all, the internship experience was amazing! All of the civil servants who assisted us were very helpful and kind enough to share with us their knowledge, and they explained thoroughly how they do things in their region. Their local government, the entrepreneurs and the universities all worked together to sustain the development of their towns. In this way, we were able to see how the government applies the concept of the 'triple helix'. I would like to introduce this strategy to my colleagues at home.
Challenge: quality of life versus rapid population growth
The municipality of Caloocan represents the challenge of achieving administrative reforms that can overcome rapid urbanisation and population growth. We need new strategies to combat poverty and unemployment and investments to stimulate economic activities. The northern part of Caloocan is still covered in open areas of land that can be used for economic development. In that regard, growth- and development plans need to be designed. An economic framework will further help the decision making and facilitate faster economic growth and prosperity for the city. The aim of the municipal government is to provide the citizens of Caloocan with good public services in the areas of health, education and infrastructure. This can only be achieved if we experience economic growth.