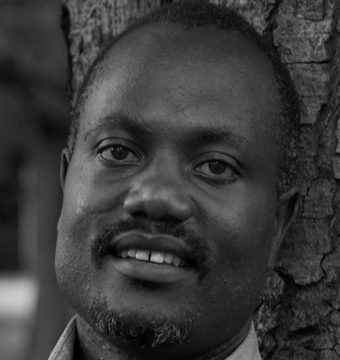 My work for Bushenyi-Isaka
"My local area, Bushenyi-Ishaka is a municipality which falls under the category of a lower local government. It is located in the southwestern region/part of Uganda, about 340 km from the capital city Kampala. Bushenyi-Ishaka municipality was elevated to a municipality status on 1st July 2011. The municipality is divided into 3 divisions and has a total of 15 wards/parishes and 74 village councils. Wards/parishes and villages are referred to as administrative units. The municipality covers approximately 81.29 square kilometres.
The major economic activities in Bushenyi-Ishaka municipality include but are not limited to crop and animal farming, business and trade in wholesale and retail, workshops of carpentry and metal fabrication, hotel and food kiosks, boda boda, brick making, lodging and bars, taxi operating, light and small industries particularly dealing in coffee, and millet and maize milling etc. The employment records are not quite clear, since apart from civil service; most of the urban population is into self-employment on an informal basis. However, it is important to note that growth and development trends are on the increase because; institutions, industries/factories, and new business enterprises, such as the university, private schools, banana and coffee factories etc are coming up. The influx and high growth rates in population also provide avenues for the increase in development trends, especially in the business and housing sectors, although these may still be on an informal basis.
It is unfortunate that even after the adaptation of the decentralisation policy in our country; almost all local governments still depend entirely on central government grants. Decentralisation was intended to bring services nearer to the people, they say, but service delivery remains a big challenge to local governments, because of limited resources, manpower problems, and political differences. Also of importance to note is the rate at which people are coming into the town, amidst limited social services and utilities, resulting in serious planning challenges."
Experiences in The Netherlands and Back-Home-Action plan
"What I liked in the training course was that we had a theory, case studies as well as practical field visits and examples. The ideas were many"!
"The reception by my contact person in internship municipality Meppel, but also by all other people involved in the programme was fantastic! I very much liked the internship itself, because it gives one a clear picture of how an organisation that performs similar functions our government works."
"I know that time here in the Netherlands is 'like gold' but there was always an extra minute for everyone I got into contact with, to explain things or to answer extra questions. A great experience!"
"Actually I am also involved as a project manager in a Waste project sponsored by the Dutch government and administered by VNG International and the municipality of Gemert Bakel in the Netherlands. So I also will try to share ideas on growth with my colleagues not only in terms of local Economic Development but also in Service Delivery!"