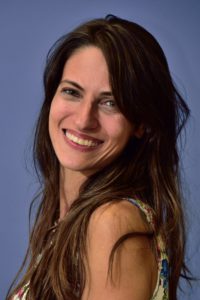 "My most important job in the municipality is to try to create business incubators for different sectors. Because these incubators are the way that I give them the skills to manage their entrepreneurship."
My work for the municipality
Within my municipality, I am responsible for setting up business incubators, to help small poor entrepreneurs in the informal sector make the transition to the formal sector. This is part of our local economic development policy. I also help these small entrepreneurs to cooperate, so they can work more efficiently.
Experience in the Netherlands
I have learned a lot from my participation in the Local Economic Development training. Firstly, I learned that LED is not just about the economic aspect, but that you have to include all relevant aspects. The most important thing for me was the emphasis on the social side of local economic development, this has to be really involved in the LED strategy. I also thought it was very interesting to exchange experiences with so many participants from different contexts and countries. I also had a good experience during my internship in Apeldoorn. The infrastructure is very well organized there and they offer many services to their citizens. The people I worked with were really proud of how it worked in Apeldoorn and I totally understand that!

My Project "Buying in my neighborhood"
With this project I bring municipal delegations from peripheral neighborhoods and local entrepreneurs into contact with each other, so that together they can select unused spaces where entrepreneurs can offer products and services. This gives the residents of these neighborhoods access to necessary services and products that they did not have before. The added economic activity also ensures local economic development in these districts and the city as a whole.
Corrientes, Argentina
Corrientes has a population of 356,314 inhabitants, divided into 108 neighborhoods. Only the neighborhoods in the city center have access to all public facilities. Peripheral neighborhoods do not have access to many of these facilities, including sewers and paved roads. Most local companies are of a very small scale and are not very developed in terms of technology, although companies have increased in number in different economic sectors in the city.