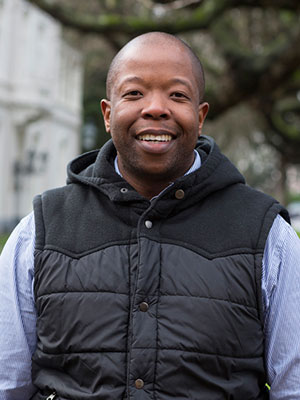 "The Local Economic Development Programme of Maknayane is my responsibility. It contains goals for facilitating economic development here, including scouting Public-Private partnerships."
My work for the municipality
As a Municipal Manager, I am responsible for all municipal affairs. I lead various departments and ensure the proper implementation of our municipality's strategic plan. As such, I am also responsible for the local economic development programme.
Experience in the Netherlands
First of all, I found the Local Economic Development course very rich in content, because it provided a holistic comprehension of what LED is all about. The course provided practical examples of LED projects from different approaches and skills. My experience at the Municipality of Huizen was also beyond expectations. I was impressed to learn about the high level of development in the municipality and the level of in-house capacity that the municipality has. I got to know many different strategies that I would also like to implement at home.
Sustainable Urban Farming for a Living
I have a passion for rural development and believe that the poorer population should benefit from this. My project aims to create food security, address unemployment and environmental management for a six-month trial. In addition, I use volunteers to grow foods. We do this to feed vulnerable orphans and sell the food production with profit. After six months, the project will be expanded to the rest of the municipality and will encourage the cultivation of products and their sales on the local market. The surplus of food will go to the 44 orphans of the Care Point community centre run by the same volunteers.