The people involved in The Hague Academy are:
Peter Knip is a leading expert in developing local governance and municipal international cooperation. Since 1989 he has been head of the International Project Unit of the Association of Dutch Municipalities (VNG) and director of VNG International respectively. In this capacity, Peter Knip has developed and implemented several national and international programmes and projects in the field of local public administration reform and decentralised international cooperation. Peter Knip has a MA in History (Rotterdam) and a degree in International Relations (Hull). His present ancillary functions are Chairman of the Foundation for European Cooperation and Chairman of the Capacity and Institution Building Platform of United Cities and Local Government (UCLG).
Frank Burgers, director of the Centre for Municipal Research and Advice (CMRA) in South Africa, has a background in economics and public administration (Rotterdam, Syracuse and Harvard). He worked a.o. for the World Bank in Washington and since 2000 has shifted his focus to local government. He worked as a project manager at VNG International and was councillor for the Old South District in Amsterdam. Since 2004 Frank Burgers has been responsible for establishing and developing CMRA, an organisation which offers paid consultancy services to South African Municipalities.
Cecile Meijs is an international expert in communication management and training. She has been working in a.o. the Sudan, Albania, Ukraine and Serbia on developing local services, communication policy and citizen participation. Before that, she was head of the public relations department in the Dutch municipality of Den Helder, communication advisor to the municipal executive of The Hague and head of the press information department in The Hague. Cecile Meijs holds a MA in Communication Sciences and Public Administration (Amsterdam) and has published several articles on government communication.


Programme Manager
Emmely Benschop
Emmely has broad experience within the civil service. She has worked as a policy officer at the Ministry of Interior Affairs (department for Public Order and Safety) and at a consultancy agency for local social services. Before that, Emmely was employed at The Netherlands Embassy in Jakarta, Indonesia, dealing with issues ranging from post-tsunami reconstruction to regional development. At The Hague Academy, Emmely is in charge of the design and facilitation of various courses dealing with topics such as Decentralisation, Peacebuilding, the MDGs and Gender. Emmely holds an MSc in Organisational Psychology from Utrecht University and has studied International Relations at Lund University, Sweden.
Suzanne has expertise in a broad range of European related issues, including EU membership and enlargement, democratisation processes, minority rights, youth involvement and public participation. She developed and conducted several training programmes and workshops in the Netherlands, Albania, Kosovo, Macedonia, Slovenia, and Morocco. Apart from her work at The Hague Academy Suzanne was elected as local councilor in Amsterdam West in March 2010, where she is responsible for citizen participation and local economy. In the past Suzanne worked as editor of Ablak, Magazine on Central Europe and the Balkans and at the Institute for Political Participation for nearly two years, where she was mainly involved in educational projects. Suzanne holds an MA degree in European Studies and a BA in English Language and Culture from the University of Amsterdam and studied Peace Studies at the University of Bradford, UK.
Marlies de Jong holds a MA in International Organisations/International Relations from the University of Groningen where she gained expertise on European Union enlargement issues, European Union Cultural Politics and UNESCO related issues. During an internship at VNG International she worked primarily on the LOGO East programme, which aims to strengthen local governments in eastern Europe. Further more, Marlies gained International Experience while working as a volunteer and learning Spanish in Guatemala. Within the Hague Academy for Local Governance, she will be working primarily to expand the funding opportunities for the training of young civil servants.
Nienke holds an MSc degree in Cultural and Social Anthropology from the University of Amsterdam and has expertise in the field of conflict analysis, (collective) violence, (post-) conflict settings, human rights and social justice. She has experience working on these themes in several (post-) conflict countries, such as Rwanda, Pakistan, Nepal and Ethiopia. For The Hague Academy Nienke is developing a new training curriculum on good governance and rule of law in fragile states (conflict-affected countries). Before working at The Hague Academy Nienke worked for Amnesty International as a researcher on Africa and for the human rights organisation Justice and Peace Netherlands, where she was responsible for an advocacy and capacity building programme.


Programme Officer
Freddy Sahinguvu
Freddy has broad experience in facilitating training courses in the field of decentralisation and local governance. He has a MSc in Public Policy and Human Development from Maastricht Graduate School of Governance, with a specialisation in decentralisation and local governance in Africa. At the Hague Academy, he works on various projects and contribute to program design and trainings facilitation. Next to his work at the Hague Academy, he is a freelance lecturer on Global Marketing, International Trade and WTO Policies. Furthermore, he has worked as a student coach and lecturer for a university of applied science.


Programme Manager
Marije Brinkhuis
Marije Brinkhuis has broad experience within the civil service. She has held several positions at the Netherlands Ministry of Security and Justice as a policy officer and at the Municipality of Rotterdam. Before that, she was employed as a programme officer with the United Nations Office on Drugs and Crime at the Regional office for Eastern Africa in Nairobi, managing capacity building projects on the rule of law (human trafficking, anti-corruption, gender-based violence) and access to justice. At The Hague Academy, Marije is in charge of the design and facilitation of various courses dealing with topics such as Integrity for Civil Servants, Public Leadership and Decentralisation. Marije studied Public Administration at the Erasmus University in Rotterdam and Political Science at the University of Hull, United Kingdom.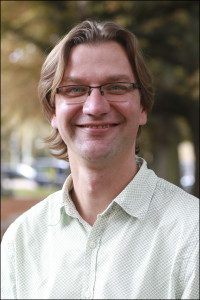 Programme Manager
Klaas Breetvelt
Klaas has an MA in African Studies from Leiden University with a specialization in Health Management and Public Administration in Non-Western Societies. He worked for several international NGO's such as ICCO, Oxfam, Novib and Cordaid. In his career he has worked on issues like humanitarian assistance, post-conflict reconstruction, decentralization, good governance and public service delivery. He has developed and facilitated training modules on conflict sensitive programming, decentralization and good governance, Sphere-standards and contingency planning. At the Hague Academy Klaas is in charge of the Peace under Construction programma in South Sudan and Burundi as well as design and facilitation of various other courses on issues such as local economic development, public service delivery, good governance and rule of law.


Programme Officer
Qazal Jamali
Qazal holds a MSSc in Peace and Conflict Studies from Uppsala University in Sweden, where she also worked as a research assistant at the Department of Peace and Conflict Research and The Center for Sustainable Development. Her main research projects covered issues such as emerging security threats, human security, peacebuilding and hydro-politics. During her MA, she worked as an intern at the political sector of the Netherlands Embassy in Kigali, Rwanda, where she was involved in programmes regarding national and local elections and poverty reduction. At The Hague Academy Qazal supports the overall design and facilitation of training courses, among which, Peacebuilding, Leadership, Urban Governance and Decentralisation and she has a special interest and expertise in gender issues.
Dyana has studied Economics and Languages in Rotterdam. She participated in an exchange programme with Loyola University in Baltimore, The United States and did an internship in Paris, France. She worked for Cendris as a communication advisor and before that seven years at the training department at the Netherlands Standardisation Institute. Here she started as a communications and marketing officer promoting the department and its training courses. Later on she became responsible for developing training courses. At The Hague Academy Dyana is in charge of promoting the training courses through our website, brochure, newsletter, social media and other means.
Elma has studied Geography, Physical Education and Higher Education in Stellenbosch, South Africa and worked as a High School teacher for 8 years before moving to The Netherlands. She worked at the training department at the Netherlands Standardisation Institute for 18 years. During this time she was responsible for planning and coordination of the course administration and Quality Management and Assurance. She was part of the Quality Team that initiated and implemented ISO Quality Certification at the Netherlands Standardisation Institute. At The Hague Academy Elma is in charge of administrations, office management and quality assurance.