Course Introduction:
This practice-oriented blended course focuses on strengthening the economic capacity of local and regional communities. Taking into account the UN's post-2015 development agenda, this course will explore strategies and tools for local authorities to promote sustainable and inclusive economic growth and decent work for all.
International experts will present strategies to improve local conditions for job creation, poverty reduction and inclusive economic development. The course will also explore international examples of financing LED-initiatives and best practices in public-private partnerships.
LED in different contexts
During the course, you will learn about different approaches to accommodate the different needs of urban and rural contexts as well as local economic and social development in least-developed and post-conflict states. Moreover, you will become familiar with strategies and tools to support decent work and human rights and include vulnerable and marginalised groups, such as women and youth, in the local economy. The course strived to allow you to bring in experiences from your own local context, and discuss opportunities with fellow participants.
Course modality:

Due to the travel restrictions associated with the Coronavirus outbreak, the format of the course has been adjusted. We are now offering a practice-oriented blended course, consisting of two parts:
Online module: This module will consist of several assignments spread throughout the timeframe provided. This is an opportunity to learn about the topic (while enhancing your online skills in an innovative e-learning environment) and prepare you for the next part of the course.
Dates: 12 October to 20 November, 2020.
Face-to-Face course: Participants will spend eight days in The Netherlands, focusing on study visits, expert presentations and the exchange of experiences with other participants. We intend to offer this part of the training in 2020, but if this proves not to be possible, it will be postponed to 2021 at the earliest possibility.
Dates: 5 – 12 July, 2021.
Key Information
This blended training will take place from 12 October to 7 December 2020, both online and in The Hague.
The application deadline is 25 September 2020
Group discounts are available if you participate with three or more colleagues.
For general inquiries, please contact info@thehagueacademy.com or call +(31) 70 37 38 695.
Learning Objectives
This course will help you to:
Assess the economic and political context for local and regional economic development;
Identify challenges and opportunities for strengthening the local economy and job creation together with stakeholders at local, regional and national level;
Develop approaches for strategic local economic planning in an inclusive manner;
Become acquainted with practical tools for supporting the local economy.
After this course, you will receive a professional certificate of completion from The Hague Academy for Local Governance.
Intended Audience
Professionals involved in local economic development processes, including development workers, officials working for municipalities, regional governments and ministries, as well as development banks.
Experts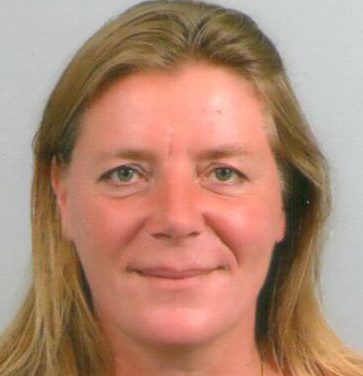 Irma Specht, Director of Transition International. Irma supports social and economic development in transition processes, with a special focus on vulnerable groups and gender. She has a broad international experience in vocational and business training, labour market analyses, small business set-up and private sector development.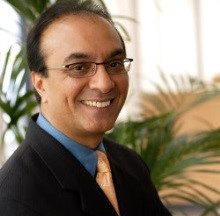 Vin Morar is an international projects specialist. He lectures at TSM Business School, University of Twente. Morar has wide-ranging experience in entrepreneurship and cross cultural management, and consults with a great range of governments and across the world. He has experience in the field of entrepreneurship, having worked in many different parts of the world such as Britain, The Netherlands, Sweden, Finland, Slovenia, Croatia, Russia, South Africa, Seychelles and many more.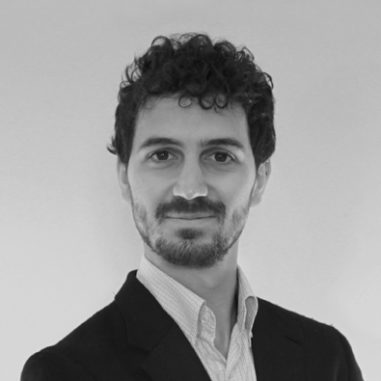 Andrea Ferrannini is the Local Development Coordinator at ARCO. His research activities focus on sustainable human development, industrial policies and social progress, international development cooperation, Sustainable Development Goals (SDGs), local economic development and participatory methods. Andrea has coordinated several research, training and evaluation projects across the globe.
Experience
The interactive program will include study visits for participants to get acquainted with the Netherlands' experience in Local Economic Development. Participants will visit the Municipality of The Hague, where they will learn from their long-term economic strategy and from different projects implemented for local business creation.
In order for participants to better understand local economic development strategies and the role of entrepreneurship, study visits are also likely to include incubators, co-working spaces and examples of successful social enterprises.
The course fee is € 3.150,-. This includes all training-related costs, as well as drinks, lunches, training materials and travel during the training programme. Travel to and from The Hague and accommodation are not included. Group discounts are available if you participate with three or more colleagues in this course. Email us for more information. The course language is English.
For questions or more information about this course, please direct your inquiry to info@thehagueacademy.com or call +31(70) 37 38 695.
Participants in our courses are predominantly funded by their own employer (municipalities, Ministries, NGOs and training or research institutes) or by a donor or development agency. If you are looking for additional funding opportunities, there are a few organisations you could approach.
Nuffic Scholarships
The Netherlands Organisation for International Cooperation in Higher Education (Nuffic) offers scholarships for training courses in the Netherlands. These scholarships seek to develop and strengthen the skills, instincts, and abilities of professionals to enable their organisations and communities to succeed in an ever-changing world. Please note that Nuffic scholarship applications are no longer open. Click here to learn about future deadlines. 
Application Deadline
The Local Economic Development course will take place in The Hague from 12 October to 7 December 2020. The application deadline is 25 September 2020. Incomplete forms will be neither accepted nor considered in the selection process.

After submitting your completed application, you will receive a confirmation of your course registration and an invoice. The payment deadline is 1-week after the application deadline.
Payments can be made by bank transfer or by PayPal. We offer the option of paying in one or two installments. An advance payment of 50% secures reservation of a seat to the training until the payment deadline. However, your participation in the course is guaranteed only after receipt of full payment prior to the 4-week deadline.
If no payment is received before that deadline, then your registration will automatically be canceled. Please note that The Hague Academy accepts registrations on a first pay, first-served policy.
Some countries require a visa to enter the Netherlands. Please check with The Netherlands or the embassy for the visa requirements related to your country. Because of the length of time needed for the visa procedure, we advise you start this process as soon as possible. The Hague Academy we will send you an acceptance letter which will assist you in arranging your visa, but only after we confirm your payment.
Cancellation
Payments received before the deadline will be reimbursed. However, an administration fee of €150 will be charged to fulfill this request. We strongly encourage you to start with the visa application procedure at least six weeks before the start of the training programme in order to prevent late cancellation.
A cancellation fee of 50% of the course fee will be charged for participants cancelling between four and two weeks prior to the start of the training. If you cancel your participation within the two-week period before the start of the course, then you will be required to pay 80% of the course fee.
In the event that you cannot attend the course, it is possible to nominate a suitably qualified candidate to replace you without extra charge.
The Hague Academy for Local Governance reserves the right to cancel a course if the number of participants is insufficient or due to any other unforeseen circumstances. In this case, your payment will be 100% reimbursed. Other costs such as transportation or hotel cannot be reimbursed.
Contact Information
For questions about this course and procedures, or to inquire about our tailor-made courses on citizen participation, please contact us by email at info@thehagueacademy.com, or dial +31-70-3738695.