The people involved in The Hague Academy are:
Peter's career has been dedicated to strengthening local governance worldwide, be it in local peacebuilding programmes in Eastern Europe or the Middle East, international cooperation between municipalities or international programmes for capacity building of local authorities. Since 1989 Peter has been leading VNG International, the international cooperation agency of the Association of Netherlands Municipalities. In this capacity and as chair of the Capacity and Institution Building Platform of UCLG (United Cities and Local Governments), he initiated many new programmes and initiatives to support local governments, such as the foundation of The Hague Academy for Local Governance.
Frank has a background in economics and public administration (Rotterdam, Syracuse and Harvard). He worked a.o. for the World Bank in Washington and since 2000 has shifted his focus to local government. He was employed as a programme manager for VNG International in The Hague and later became a councillor for the Old South District in Amsterdam. Since 2004 Frank Burgers has been responsible for establishing and developing CMRA, an organisation which offers training and consultancy services to South African Municipalities.
As an international expert in communication management and training, Cecile, together with Peter Knip started The Hague Academy in November 2006. Before that, she was active as trainer and consultant in the Sudan, Albania, Ukraine and Serbia in programmes to strengthen local services, communication and citizen participation. Cecile served as an advisor of the Municipal Executive, head of the press information department and spokesmen for the vice-mayor of urban planning and housing at the City of The Hague and head of the communication department for the Dutch municipality of Den Helder. Cecile holds an MSc in Communication and Public Administration from the University of Amsterdam, published several articles on government communication and was as active as a radio journalist and editor of a magazine on women and development.
Emmely designs and facilitates various courses dealing with topics such as (fiscal) decentralisation, leadership, peacebuilding and local governance, the post-2015 development goals and gender responsive governance. She trained groups of civil servants, youth and NGOs in a.o. Bangladesh, Palestine and South Sudan. Before she joined The Hague Academy, Emmely worked for the Dutch Ministry of Interior (Department for Public Order and Safety), The Netherlands Embassy in Jakarta, dealing with issues ranging from post-tsunami reconstruction to regional development, and a consultancy agency for local social services. Emmely holds an MSc in Organisational Psychology from Utrecht University and has studied International Relations at Lund University, Sweden.
Marlies de Jong manages the Talent for Governance programme of The Hague Academy. In this capacity, she is the primary contact for Dutch municipalities providing internships for young municipal talents from developing countries and coordinating the recruitment and selection process. Marlies holds an MSc in International Relations from the University of Groningen and gained international experience while working for VNG International and as a volunteer and learning Spanish in Guatemala.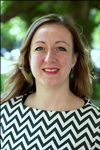 Programme Manager
Nienke Vermeulen
Nienke's expertise lies in the field of conflict analysis, (post-) conflict reconstruction, human rights and social justice. She has experience working on these themes in a.o. Rwanda, Pakistan, Nepal and Ethiopia. For The Hague Academy Nienke manages a.o. the training curriculum on governance and rule of law in fragile and conflict-affected countries. Before she joined The Hague Academy, Nienke worked for Amnesty International as a researcher on Africa and for the human rights organisation Justice and Peace Netherlands, where she was responsible for advocacy and capacity building programmes. Nienke holds an MSc degree in cultural and social anthropology.


Programme Manager
Freddy Sahinguvu
Freddy has broad experience in developing and facilitating training courses in the field of decentralisation and local governance. He works on various projects and contributes to the design and delivery of many open and tailor-made training courses, a.o. in youth leadership, participation, advocacy and lobby and local economic development. Freddy has an MSc in Public Policy and Human Development from Maastricht Graduate School of Governance, with a specialisation in decentralisation and local governance in Africa and a thesis on local decision making in Rwanda. After his study, he was a freelance lecturer on Global Marketing, International Trade and WTO Policies. In Burundi, Freddy worked as a journalist, theatre play writer and was officer for the educational programmes of UNAIDS.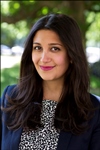 Programme Manager
Qazal Jamali
Qazal's main focus at The Hague Academy is programmes and training courses in the MENA region. She has developed and manages a diversity of training courses on decentralisation and local governance, gender responsive governance and female leadership, multi-level water governance, climate change and resilient cities and social affairs and employment. Qazal holds an MSc in Peace and Conflict Studies from Uppsala University in Sweden, where she also worked as a research assistant at the Department of Peace and Conflict Research and The Center for Sustainable Development. She assisted in publishing academic articles, books and research on water cooperation, human security and emerging security challenges. During her study, she worked in the political sector of the Netherlands Embassy in Kigali, Rwanda, where she was actively involved in development programmes of the embassy.

Programme Manager
Lars Burema
Lars is specialised in the South-East Europe region and has extensive knowledge of decentralisation, local economic development and diversity management. At The Hague Academy, he has developed and conducted training programmes and workshops for civil servants and NGOs in a.o. Croatia, Serbia, Turkey, Greece and Lesotho. Previously, he worked for the European Centre for Minority Issues in Kosovo, managing projects on decentralisation, legal empowerment and the return process. Lars has also conducted research for, among others, Minority Rights Group International and the Council of Europe, and published and delivered seminars on minority issues in Kosovo, including reconciliation, language rights and inter-ethnic relations. Lars holds an MSc in Conflict, Security and Development from King's College in London.

Programme Manager
Pritti Rana
Pritti specialises in Southeast Asian issues including, civil society development, local governance, ethnic violence and social cohesion. At The Hague Academy, she works on different training programmes, such as Social Affairs and Employment, Integrity and Decentralisation. She has also conducted training workshops in Indonesia. Before she joined The Hague Academy, Pritti worked as a policy officer for the public security department at the Municipality of Leiden. Pritti holds a Msc. in International Relations and Diplomacy from Leiden University and the Netherlands Institute of International Relations Clingendael.

Programme Officer
Samir Marmouri
Samir has experience with projects in the Maghreb region and his main focus is human rights and security-related themes. At The Hague Academy, he supports the management and facilitation of various training courses in the field of inclusive governance, youth & women leadership and economic development. Samir studied International & European law, International Relations & Diplomacy and Criminology at the University of Brussels, Antwerp and Ghent. Before joining The Hague Academy, Samir has worked as a policy officer at the Netherlands Embassy in Tunis, where he was in charge of projects supporting the democratic transition process with a focus on human rights, capacity-building of civil society, security sector reform and social economic development.

Programme Officer
Dayana Al Alam
Dayana supports the management of training courses focusing on Local Governance, Citizens Participation, Climate Change and the MENA region. She is specialised in urban governance and development and has wide knowledge on self-organization and local initiatives. In addition to her previous work in urban planning and architecture, Dayana has conducted various research projects in Lebanon. She studied citizens initiatives dealing with the garbage crisis and the impacts of self-organization on the historical centre of Tripoli. Moreover, she evaluated a mobile approach to gender-based violence response and mitigation service delivery for Syrian refugees.  Dayana holds an MSC in Urban Management and Development from IHS, Erasmus University Rotterdam, an MSC in Architecture from the Lebanese University and a Masters in Research in the Science of territories from the Doctoral School of the Lebanese University.
As an office manager, Elma is in charge of administration, logistics and quality assurance. Elma was born in South Africa where she studied Geography, Physical Education and Higher Education in Stellenbosch and worked as a high school teacher for eight years before moving to The Netherlands. Here, she was employed for 18 years by the Netherlands Standardisation Institute where she was responsible for planning and coordination of the course administration and quality management of the training department. As a member of the quality team, Elma initiated and realised the ISO quality certification.
Finance Administrator
Valentina Duarte
Valentina is as our Finance Administrator responsible for processing and controlling the financial administration of The Hague Academy. She supports the project managers and officers financially and provides financial information to the general manager and the board. Valentina was born in Portugal (Algarve) where she studied Physical Education at the University –'Instituto Dom Afonso III'. In 2002 she emigrated to the Netherlands where she studied Modern Business Administration and Financial Cost and Accounting. Before joining our team in 2014 she has worked for seven years as an auditor's assistant at an accounting organisation.

Communications Officer
Hasan Aloul
Hasan has experience in digital engagement, strategic communications and project management. As communications officer, he is responsible for managing online content including the website, email outreach and social media. He takes pride in connecting the mission of the Academy and stories of individuals who work to enact change in their local communities. Hasan joined the Academy in March 2017. Prior to that, he served as the digital communications specialist at The Hague Institute for Global Justice. Hasan completed his B.A. in Communications with concentrations in Public Relations and Political & Persuasive Communication from George Mason University. His interests include intercultural communication, geopolitics, and world history.

Office Administration
Erika Visker
Erika joined The Hague Academy in May 2017. She has experience in administration, human resources and hospitality. Before joining the Academy, Erika worked at SES, the largest satellite company in the world. In addition to her duties at The Hague Academy, Erika works part time at Stims Media, a television program featuring branded content. In her free time, she enjoys painting and sport.