The Hague Academy employs talented practitioners from diverse geographical and disciplinary backgrounds and who are committed to developing innovative approaches to contemporary local governance challenges.
Executive Board
Chair
Peter Knip
Peter's career has been dedicated to strengthening local governance worldwide, be it in local peacebuilding programmes in Eastern Europe or the Middle East, international cooperation between municipalities or international programmes for capacity building of local authorities. Since 1989 Peter has been leading VNG International, the international cooperation agency of the Association of Netherlands Municipalities. In this capacity and as chair of the Capacity and Institution Building Platform of UCLG (United Cities and Local Governments), he initiated many new programmes and initiatives to support local governments, such as the foundation of The Hague Academy for Local Governance.
Pieter has a passion for Local Governance. After having worked in management positions at the municipalities of Leiden, Rotterdam and Alphen aan den Rijn, where he was the municipal secretary, he has been Deputy Managing Director of the Dutch Association of Municipalities (VNG) since 2017. Pieter studied Dutch (Utrecht University), Public Administration (Erasmus University Rotterdam) and Journalism (Utrecht University of Applied Science). He also has international experience from starting his professional career at the Dutch Ministry of Foreign Affairs.
Executive
Janny Vlietstra
Janny Vlietstra has a strong reputation in local government, both in The Netherlands and internationally. She was a council member in the city of Leeuwarden, mayor of various municipalities and governor of the province of Drenthe. In 2011, Janny became a member of the Senate of The Netherlands. Janny has always been actively involved in international cooperation. As Vice-President of the Platform for Municipal Peace, she was instrumental in establishing contacts with Eastern European cities in the early 1990s and in developing a close relationship with the city of Srebrenica after the conflict in Bosnia-Hercegovina. Ms. Vlietstra has also been a member of the International Advisory Committee on international affairs of the Association of Netherlands Municipalities and deputy member of the European Committee of the Regions. She currently is a member of the jury of the UCLG City of Bogota Peace Prize.
As an international expert in communication management and training, Cecile, together with Peter Knip started The Hague Academy in November 2006. Before that, she was active as trainer and consultant in the Sudan, Albania, Ukraine and Serbia in programmes to strengthen local services, communication and citizen participation. Cecile served as an advisor of the Municipal Executive, head of the press information department and spokesmen for the vice-mayor of urban planning and housing at the City of The Hague and head of the communication department for the Dutch municipality of Den Helder. Cecile holds an MSc in Communication and Public Administration from the University of Amsterdam, published several articles on government communication and was as active as a radio journalist and editor of a magazine on women and development.
Team Manager
Emmely Benschop
Emmely designs and facilitates various courses dealing with topics such as (fiscal) decentralisation, leadership, peacebuilding and local governance, the post-2015 development goals and gender responsive governance. She trained groups of civil servants, youth and NGOs in a.o. Bangladesh, Palestine and South Sudan. Before she joined The Hague Academy, Emmely worked for the Dutch Ministry of Interior (Department for Public Order and Safety), The Netherlands Embassy in Jakarta, dealing with issues ranging from post-tsunami reconstruction to regional development, and a consultancy agency for local social services. Emmely holds an MSc in Organisational Psychology from Utrecht University and has studied International Relations at Lund University, Sweden.

Lars is specialised in the South-East Europe region and has extensive knowledge of decentralisation, local economic development and diversity management. He has developed and conducted training programmes and workshops for civil servants and NGOs in a.o. Croatia, Serbia, Turkey, Greece and Lesotho. In addition to coordinating The Hague Academy's training activities in (Eastern) Europe, including the Matra Rule of Law Training Programme, Lars is responsible for the Academy's e-learning programme. With a background in human rights and minorities, Lars is an experienced project manager and trainer focused on promoting inclusive governance and citizen participation. Prior to joining The Hague Academy, Lars worked for the European Centre for Minority Issues in Kosovo where he managed projects on decentralisation, anti-discrimination and the monitoring of minority rights. He has conducted research on issues of reconciliation, language rights and inter-ethnic relations. Lars holds an MSc in Conflict, Security and Development from King's College in London.
Programme Manager
Freddy Sahinguvu
Freddy has broad experience in developing and facilitating training courses in the field of decentralisation and local governance. He works on various projects and contributes to the design and delivery of many open and tailor-made training courses, a.o. in youth leadership, participation, advocacy and lobby and local economic development. Freddy has an MSc in Public Policy and Human Development from Maastricht Graduate School of Governance, with a specialisation in decentralisation and local governance in Africa and a thesis on local decision making in Rwanda. After his study, he was a freelance lecturer on Global Marketing, International Trade and WTO Policies. In Burundi, Freddy worked as a journalist, theatre play writer and was an officer for the educational programmes of UNAIDS.

Programme Manager
Marianna Tsirelson
Marianna has a broad expertise in the field of democratization, local politics, human rights, EU enlargement, gender issues and capacity-building. She has experience in countries in the MENA region and Eastern Europe. At The Hague Academy, Marianna focuses on local democracy, anti-corruption and integrity, gender and the Middle East and Eastern Europe. Before joining The Academy, she worked for the Foundation Max van der Stoel as a Senior Project Manager. In this capacity, Marianna was responsible for trainings and projects focusing on democratization in the MENA region. She has designed and facilitated different training courses focusing on, among others, capacity building and political skills. Marianna holds an MA degree in International Relations from the University of Auvergne in France and has completed a post-academic course on International Relations and Diplomacy at the Clingendael Institute.
Programme Manager
Nicolas Haezebrouck
Nicolas has ten years of professional experience in programme development, management and implementation in several areas related to local democratic governance. The design, delivery and evaluation of various capacity building modalities for local authorities and civil society organisations have always stood at the forefront of his work. Mr. Haezebrouck has gained experience in several countries in Asia (Pakistan, the Philippines, Turkey) and sub-Saharan Africa (Burundi, DRC, Mali, Rwanda, Somalia and Sudan). At the Hague Academy, he is responsible for the development and implementation of multiannual training programmes and short training courses in the areas of decentralisation, inclusive local governance, conflict and local security, gender, citizen participation, social accountability, integrity and the fight against corruption. Prior to joining The Hague Academy, Nicolas worked as a programme manager for VNG International, the International Agency of the Association of Netherlands Municipalities. Nicolas holds a master's degree in political and social sciences with a specialization in international politics from the University of Ghent.
Programme Manager
Lennard Nijenhuis
Lennard has experience developing and facilitating trainings on various topics concerning local governance and social affairs. He works on various open and tailor-made training courses at The Hague Academy, a.o. in Social Affairs & Employment and Fiscal Decentralisation. Lennard earned a master's degree in Sociology and Social Policy, specialising in the construction of social problems through sociological theory, the role of government and policy development. He wrote his thesis on Roma and street-level bureaucracies in Berlin following the accession of Romania to the EU. Lennard has extensive firsthand experience in local government in The Hague including managing programmes on youth employment and community focused issues. Working in a development context, he has managed projects involving education in Surinam, Romania and Kosovo. After completing a postgraduate degree on Local Economic Development (LED) in 2018, Lennard will continue to develop the Academy's LED-focused open, online and tailor-made training courses. He is also responsible for developing a master's programme on Local Development and Administration for the MENA-region.
Programme Manager
Dayana Al Alam
Dayana manages training courses focusing on Local Governance, Citizens Participation, Climate Change and the MENA region. She is specialised in urban governance and development and has wide knowledge on self-organization and local initiatives. In addition to her previous work in urban planning and architecture, Dayana has conducted various research projects in Lebanon. She studied citizens initiatives dealing with the garbage crisis and the impacts of self-organization on the historical centre of Tripoli. Moreover, she evaluated a mobile approach to gender-based violence response and mitigation service delivery for Syrian refugees.  Dayana holds an MSC in Urban Management and Development from IHS, Erasmus University Rotterdam, an MSC in Architecture from the Lebanese University and a Masters in Research in the Science of territories from the Doctoral School of the Lebanese University.
Programme Manager
Gerald Kweri
Gerald has 17 years of experience in leading complex and ground-breaking interventions on diverse children and youth issues, enhanced the capacity of grassroots organizations through skills trainings, and coached cross-cultural teams functionally and strategically. He has worked in fragile and vulnerable communities through grassroots programming and evidence-based policy engagement & research in over 25 African countries. At The Hague Academy, Gerald focuses on our programmes in Sub-Saharan Africa. He worked on PhD-research on the politics of urban marginality and urban governance of inclusion at the Radboud University Nijmegen.

Programme Officer
Koen Rozemeijer
Koen is a programme officer and coordinator for the Talent for Governance scholarship programme at The Hague Academy. He is involved in the development and delivery of training programmes on a variety of topics such as Local Service Delivery, Water Governance, and Migration. Since his start at the Academy, Koen has also contributed to the implementation of Matra programmes in Eastern European countries. Koen studied History and Political Science in Amsterdam, Leiden, and San Francisco. He holds an MSc. in Comparative Politics and wrote his thesis on democratic consolidation in post-authoritarian countries. He gained experience both as an intern at the Dutch Ministry of Foreign Affairs and while working for a humanitarian organization in New Delhi, India. Prior to joining The Hague Academy, Koen served as a strategy advisor and regional liaison for the Municipality of Haarlem.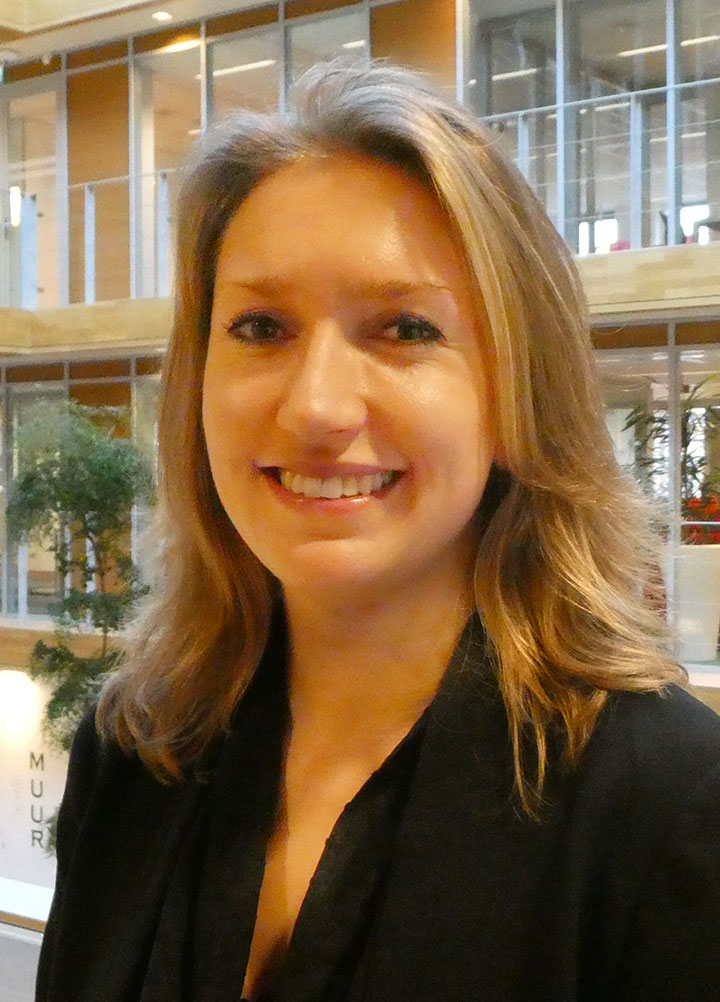 Programme Officer
Kelly Buis
Kelly Buis supports The Hague Academy in the design, management and delivery of trainings. She works on various training courses, including but not limited to, Inclusive Service Delivery & the SDGs, the Shiraka programme on Local Governance and Woman, Peace and Security. Kelly completed her bachelor's degree in International Relations from the University of Groningen with a study exchange at Hacettepe University in Ankara, Turkey. In 2016, she earned a master's degree in Conflict Studies and Human Rights from Utrecht University. Her studies focused on the MENA region where she conducted fieldwork in Lebanon to understand the effects of post-conflict reconciliation initiatives on youth. Kelly has academic and work experience in the Netherlands, Lebanon, Tunisia and Turkey, including a stint as intern with UNHCR. She's also engaged on issues of human rights and development with Right to Play, Global Human Rights Defence and Unite Lebanon Youth Project. Prior to joining The Hague Academy, she served as a programme coordinator for a Dutch organization focused on community development. In addition to her work with the Academy, Kelly sits on the board of Just Peace, serves as an ambassador for One Young World and is a member of the Worldconnectors.
Programme Officer
Windy Massabni
Windy Massabni supports The Hague Academy in the design and management of the trainings. Prior to joining the Academy, she worked as an economic researcher for a bank and was a project officer and researcher for human rights organisations in the MENA region. Windy finished her master's degree in Development Studies at the ISS (International Institute of Social Studies – Erasmus Rotterdam University) where she focused on local economic development, migration and conflict resolution. She also recently acquired knowledge on gender and development while working on related course content for the Bukavu Higher Institute of Development in Congo (DRC). Windy is fluent in Arabic, English and French.
Programme Officer
Joran Knol
Joran Knol supports the communications officer and is responsible for the administration of open trainings at The Hague Academy. Prior to becoming a Programme Officer, Joran worked as an intern for the Academy for half a year. In this capacity, he contributed to trainings on Local Economic Development, Local security and MATRA Ukraine and Shiraka programmes. In addition to his work at the Academy, Joran studies International Relations and Organisation at Leiden University. His interests include Political Economy, Economic Development and issues related to inequality.
Office Manager
Elma Jooste

As an office manager, Elma is in charge of administration, logistics and quality assurance. Elma was born in South Africa where she studied Geography, Physical Education and Higher Education in Stellenbosch and worked as a high school teacher for eight years before moving to The Netherlands. Here, she was employed for 18 years by the Netherlands Standardisation Institute where she was responsible for planning and coordination of the course administration and quality management of the training department. As a member of the quality team, Elma initiated and realised the ISO quality certification.
Finance Administrator
Valentina Duarte
Valentina is responsible for processing and controlling the financial administration of The Hague Academy. She supports the project managers and officers financially and provides financial information to the general manager and the board. Valentina was born in Portugal (Algarve) where she studied Physical Education at the University –'Instituto Dom Afonso III'. In 2002 she emigrated to the Netherlands where she studied Modern Business Administration and Financial Cost and Accounting. Before joining our team in 2014 she has worked for seven years as an auditor's assistant at an accounting organisation.
Financial Officer
Jaap Vink
Jaap joined the team in May 2019. Together with the Financial administrator he is responsible for processing and controlling the financial administration of The Hague Academy. He supports the project managers and officers with the financial administration of the trainings. Jaap was born and raised in the Netherlands and completed the state practice diploma business administration. Before joining the team, Jaap worked for more than 30 years in the Dutch banking industry in several positions including the financial administration of the Bank, finance specialist, credit analyst, data analyst and internal account manager. The last years he was specialized in financial reconstruction and recovery of private clients and SME (small and medium enterprises).
Administrative and Logistics Officer
Gabriela Vales
Gabriela Vales supports The Hague Academy as Administrative and Logistics Officer and joined the team in February 2019. She completed a B.A. in Communication Sciences and has a vast experience in commercial and supporting roles, both in private and public organizations. Gabriela is originally from Mexico but moved to the Netherlands 21 years ago. She loves travelling, fine dining, cinema and literature, and can't miss her kick boxing class on Saturdays.