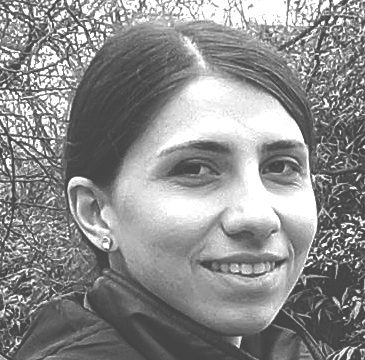 My work for the city of Tbilisi
"Working at Tbilisi City Hall for 3 years has been a significant experience in my life. My job gives me an opportunity to think on the positive change for my city, to make a contribution, to think differently and be creative & innovative."
In my current job, I work as an advisor and chief specialist for the newly established economic affairs department. Our department works on the Tbilisi City Strategy (CDS), investments, budgets, the Open Data project, and does research on the real estate market.
My personal goals are closely related to the goals of the city of Tbilisi. My aim is to transform Tbilisi into an internationally innovative centre of entrepreneurship that attracts young globally thinking entrepreneurs.
Experiences in The Netherlands
The Local Economic Development training gave me new insights into rural and city development and during study visits, I got familiar with the rural policies in The Netherlands.
"During my internship in Zwolle I stayed with a family, I met the mayor and discussed the theme of brownfields (polluted ground) which I learned is a problem in both Tbilisi and Zwolle."
The staff of the municipality was very helpful and guided me in gathering information about how Zwolle deals with brownfields. The people I talked to and the knowledge they shared inspired me to think of ideas that I can implement in my municipality.
In addition, in Zwolle, I also learned how important online marketing and e-commerce are for small shops. "Networks, creating more with less, is an important message I took with me from Zwolle."
Back-Home-Action Plan
In my work, the focus is on encouraging local business development in Tbilisi.
What I will be focusing on in my Back Home Action Plan is how local business, entrepreneurship and investments in Tbilisi can be stimulated; how youth involvement can be encouraged; and how brownfields can be used in Tbilisi.