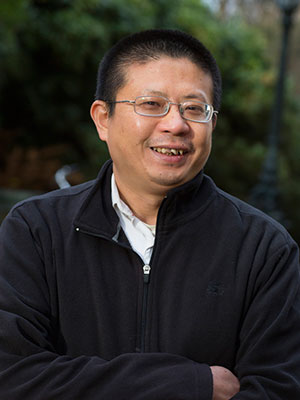 "My proposed project will boost job creation and inclusive economic growth. I have a passion, but I need to learn from experts. Thanks to the magic of physical presence, I will get first-hand knowledge about the Dutch experience."
My work for the municipality
I am responsible for social entrepreneurship. I have been working on several projects for the emancipation of disadvantaged groups such as farmers and Christians in Hefei.
Experience in the Netherlands
The Local Economic Development course laid a solid foundation for the internship week. The internship itself consisted of a highly intensive programme, which covered many different aspects such as agriculture, entrepreneurship, retail shops, urban planning, real estate and water resource management. I have thoroughly enjoyed each and every part of the programme. I have had a lot of opportunities to interact closely with the government staff.
The Sharehub project: Bringing together believers in social entrepreneurship
Within this project, I offer several religious communities a public space to come together. This space is rapidly disappearing in China and it is expensive to rent something. Also, people from different religious backgrounds are not communicating with each other, however, they can make a big contribution to society. The Sharehub programme brings people of different religious groups together and establishes social entrepreneurship like childcare and elderly centres. We will also sell products from the farmers in the cities using e-commerce. In this matter, we will also employ attorneys to support the farmer-migrants in protecting their rights. In the end, the project will build capacities by providing female civil servants from rural areas with training and sustainable learning.