Course Introduction:
This course discusses practical tools and strategies to encourage gender mainstreaming, gender-sensitive monitoring and evaluation, and gender-responsive service delivery at the local level.
Key questions addressed during this course include: How can policies and programmes be inclusive and more specifically, gender sensitive? How do values of inclusiveness and gender equality result in better performance and greater benefits for your organization or your community?
Designing strategies for an effective and meaningful involvement of marginalized groups (i.e. women, youth) in development initiatives will receive special attention. The course will also underline how best to engage men and discuss cross-cutting issues of applying a diverse gender perspective (intersectionality), especially in complex cultural and religious settings.
Practical examples from around the globe, the application of interactive ways of sharing knowledge and work with renowned experts in this field will give participants a deeper understanding of gender dynamics and strategies for addressing the different needs and priorities of women, men, young girls and boys.
Key concepts of this course will include gender analysis, gender mainstreaming, gender-sensitive monitoring and evaluation, responsive and equitable service delivery, social economic empowerment, meaningful participation, transformative change, and more effective communication.
This course will take place in The Hague from 19 to 30 November 2018.
Learning Objectives
This course will:
Increase your knowledge about gender concepts and explore the latest insights in gender-responsive governance, particularly in fragile contexts;
Adopt tools for conducting gender analysis, gender mainstreaming and gender-sensitive monitoring and evaluation in development initiatives;
Design strategies for equitable service delivery and socio-economic empowerment of marginalized groups (including alliance building);
Compare different approaches for meaningful participation of marginalized groups;
Improve your interpersonal and communication skills.
After successful completion of this course, you will receive a certificate of achievement from The Hague Academy for Local Governance.
Intended Audience
This course is intended for both men and women working with policymakers at the local and national levels. If you are a decision-maker, international development practitioner, gender specialist within government, NGO and UN professionals, or generally interested in promoting inclusive development with a special focus on strengthening the position of women and marginalized groups, then this course is meant for you.
Experts and Experience
Contributions to this course come from renowned experts and practitioners with extensive experience in the fields of gender mainstreaming and inclusive governance. You will study practical examples of gender equality and responsive governance in the Netherlands. A study visit to the Father Center, a community house for men, will showcase the value of giving men new opportunities to expand their role in society.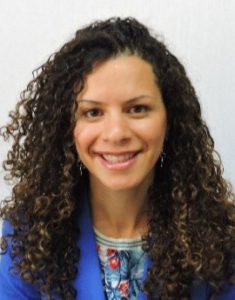 Sundus Balata
Sundus is an independent consultant with more than eight years of experience working in international organisations and NGOs in the fields of social inclusivity, youth, gender equality and women's empowerment. She has previously served as a consultant on gender mainstreaming, entrepreneurship, project management and results-based monitoring for GIZ (German Development Cooperation), the Aga Khan Foundation, and the Dutch Ministry for Foreign Affairs. During the training, Sundus will explore the principles and effective implementation of gender-responsive service delivery.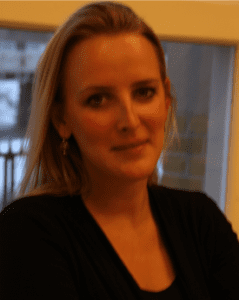 Somaya Moll
Somaya is an independent international expert, trainer and entrepreneur. She has more than 12 years experience and has worked in over 30 countries worldwide. Her work has focused on developing, managing and evaluating projects on youth employment, industrial- and economic development, access to finance, small and medium‐size enterprise (SME) development, entrepreneurship and value chain development. Her projects ranged from a nation‐wide European Union‐funded value chain development project in Armenia, to increasing graduate youth employability in Tanzania. During the training, Somaya will discuss local economic development and the importance of applying a gender-sensitive analysis.

Samir Marmouri
Samir has experience with projects in the Maghreb region and his main focus is human rights and security-related themes. At The Hague Academy, he supports the management and facilitation of various training courses in the field of inclusive governance, youth & women leadership and economic development. During the training, Samir will lead a session on planning for inclusion and social accountability.
Practical Information
The course fee is € 3.150,-. This includes all training-related costs, as well as drinks, lunches, training materials and travel during the training programme. Travel to and from The Hague and accommodation is not included. Group discounts are available if you participate with three or more colleagues in this course. Email us for more information. The course language is English.
For questions or more information about this course, please direct your inquiry to info@thehagueacademy.com or call +31(70) 37 38 695.
The Gender Responsive Governance course will take place in The Hague from 19 to 30 November 2018. Applications are due by Friday, 2 November 2018. Incomplete forms will be neither accepted nor considered in the selection process.

Participants in our courses are predominantly funded by their own employer (municipalities, ministries, NGOs and training or research institutes) or by a donor or development agencies. If you are looking for additional funding opportunities, there are a few organisations you could approach. Learn more
Payment
After submitting your completed application, you will receive a confirmation of your course registration and an invoice. The payment deadline is 4-weeks prior to the start of the training course.
Payments can be made by bank transfer or by PayPal request. We offer the option of paying in one or two installments. An advance payment of 50% secures reservation of a seat on the training until the payment deadline. Your participation in the course is guaranteed only after receipt of full payment before the 4-week deadline.
If no payment is received before that deadline, then your registration will automatically be canceled. Please note that The Hague Academy accepts registrations on a first pay, first served policy.
Some countries require a visa to enter the Netherlands. Please check with The Netherlands or the embassy for the visa requirements related to your country. Because of the length of time needed for the visa procedure, we advise you to start this process as soon as possible.  Once your payment for the course is confirmed, The Hague Academy will send you an acceptance letter which will assist you in arranging your visa to The Netherlands.
Cancellation
Under certain circumstances, participants may need to cancel their attendance in the course. For cancellations before the payment deadline, there are no costs involved. Payments made before the deadline will be reimbursed. An administration fee of €150 will be charged.
We strongly encourage you to start with the visa application procedure at least six weeks before the start of the training programme in order to prevent late cancellation.
A cancellation fee of 50% of the course fee will be charged for participants canceling between four and two weeks prior to the start of the training. If you cancel your participation within the two-week period before the start of the course, then you will be required to pay 80% of the course fee.
It is always possible to nominate a suitably qualified candidate to replace you without extra charge, in the event that you cannot attend the course.
The Hague Academy for Local Governance reserves the right to cancel a course if the number of participants is insufficient or due to any other unforeseen circumstances. In this case, your payment will be 100% reimbursed. Other costs such as transportation or hotel cannot be reimbursed.
Contact Information
For questions about this course and the application process, or to inquire about our tailor-made courses on this topic, please contact us by email at info@thehagueacademy.com, or call +31-70-3738695.