Course Introduction:
Water provision and governance of water involve complex systems and the coordination of different stakeholders at all levels government. Adding to the challenge are the political and institutional contexts of the country. In many contexts, reforms for effective water management are hampered by an unclear allocation of roles and responsibilities, territorial fragmentation and limited capacity at the local level.
From 10 to 21 September 2018, The Hague Academy for Local Governance will organise a two-week, practice-oriented training course to address water governance. Leading international experts and practitioners will provide unique insights into international best practices and water governance tools. Participants will learn to actively apply the five building blocks required for sound water governance:
Powerful administrative organisation
Legally embedded system
Adequate financing system and economic analyses of water services
Systematic planning approach
Participation of stakeholders
In addition, understanding the theoretical concepts and international cases, participants will visit several Dutch examples of water projects. These field visits will focus on private-public cooperation and the approach of Integrated Water Resource Management. You will also learn first-hand about how to deal with high-water levels, manage dikes, increase flood safety and address environmental concerns.
Key Information
This training will take place from 10 to 21 September 2018 in The Hague.
Group discounts are available if you participate with three or more colleagues.
For general inquiries, please contact info@thehagueacademy.com or call +(31) 70 37 38 695.
"What I found most valuable was to hear about the experiences with water governance of other countries. I also learned a lot about the different roles and responsibilities and cooperation with stakeholders in water management. The study visit to the waste management plant and to see the process of purifying the wastewater was impressive."
-Christina Walaan, Former Water & Energy Professional with GIZ Cairo
This course will help you:
Acquire the knowledge, concepts and principles of integrated, multilevel water governance;
Identify instruments for increasing social and financial accountability of water management and water services;
Increase insight in the legal, political and institutional framework affecting water governance in your context;
Become acquainted with assessment tools and new approaches for dealing with the challenges of water governance;
Broaden your knowledge of international best practices in the field of multilevel water governance.
By participating in this course you will meet colleagues from other parts of the world, exchange experiences with experts and visit many examples of Dutch water management. You will link international best practices and tools with your own working context and think about practical solutions for the challenges you face in your home country.
After this course, you will receive a professional certificate of completion from The Hague Academy for Local Governance.
Intended Audiences
This course is intended for policymakers and technical staff of organisations responsible for water management at different levels. The course is also aimed at programme managers and advisors working for donor and development organisations. Read the experiences of a former course participant.
Experts and Experience
This course offers insights from top experts and will involve several study visits. Experts will include: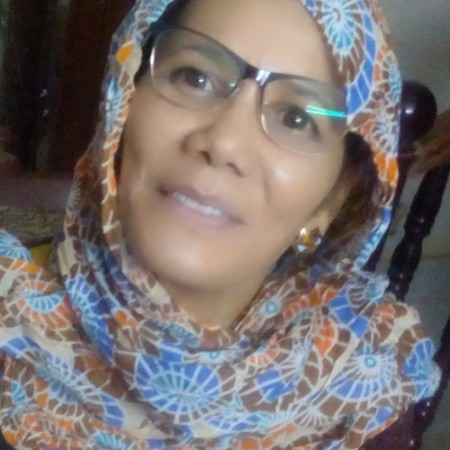 Eiman Karar, Senior Advisor with the UN Environmental Programme;
Herman Havekes, a strategic policy advisor to the Dutch Association of Regional Water Authorities;
Robert van Cleef, a water economy expert with 20+ years experience;
Steven van Rossum, CEO of World Waternet
Håkan Tropp, Head, OECD Water Governance Programme
Peter Glas, President Water Authority De Dommel, president OECD Water Governance Initiative, former president Dutch Water Authorities
The field visits will focus on private-public cooperation and explore examples of Integrated Water Resource Management. You will also learn first-hand about how to deal with high water levels, manage dikes, increase flood safety and address environmental concerns.
Practical information
The course fee is € 3.150,-. This includes all training-related costs, as well as drinks, lunches, training materials and travel during the training programme. Travel to and from The Hague and accommodation is not included. Group discounts are available if you participate with three or more colleagues in this course. Email us for more information. The course language is English.
For questions or more information about this course, please direct your inquiry to the Programme Manager, Qazal Jamali at info@thehagueacademy.com or call +31(70) 37 38 695.
The Multilevel Water Governance course will take place in The Hague from 10 to 21 September 2018. Incomplete forms will be neither accepted nor considered in the selection process.
Participants in our courses are predominantly funded by their own employer (municipalities, Ministries, NGOs, and training or research institutes) or by a donor or development agency. If you are looking for additional funding opportunities, there are a few organisations you could approach. Learn more
Payment
After submitting your completed application, you will receive a confirmation of your course registration and an invoice. The payment deadline is 4-weeks before the start of the training course.
Payments can be made by bank transfer or by PayPal. We offer the option of paying in one or two installments. An advance payment of 50% will secure your seat to the training until the payment deadline. However, your participation in the course is guaranteed only after receipt of full payment prior to the 4-week deadline.
If no payment is received before that deadline, then your registration will automatically be cancelled. Please note that The Hague Academy accepts registrations on a first pay, first served policy.
Some countries require a visa to enter the Netherlands. Please check with The Netherlands or the embassy for the visa requirements related to your country. Because of the length of time needed for the visa procedure, we advise you start this process as soon as possible.  The Hague Academy we will send you an acceptance letter which will assist you in arranging your visa, but only after we confirm your payment.
Cancellation
Payments received before the deadline will be reimbursed. However, an administration fee of €150 will be charged to fulfill this request. We strongly encourage you to start with the visa application procedure at least six weeks before the start of the training programme in order to prevent late cancellation.
A cancellation fee of 50% of the course fee will be charged for participants cancelling between four and two weeks prior to the start of the training. If you cancel your participation within the two-week period before the start of the course, then you will be required to pay 80% of the course fee.
In the event that you cannot attend the course, it is possible to nominate a suitably qualified candidate to replace you without extra charge.
The Hague Academy for Local Governance reserves the right to cancel a course if the number of participants is insufficient or due to any other unforeseen circumstances. In this case, your payment will be 100% reimbursed. Other costs such as transportation or hotel cannot be reimbursed.
Contact Information
For questions about this course and procedures, or to inquire about our tailor-made courses on citizen participation, please contact us by email at info@thehagueacademy.com, or dial +31-70-3738695.