Adedayo Olubukola is an alumna of The Hague Academy's Multilevel Water Governance cohort of 2022. Now back home, she shares with us her insights on Lagos' troubled relationship with water, and on the effective change she hopes to see in Lagos with safe drinking water for all its citizens.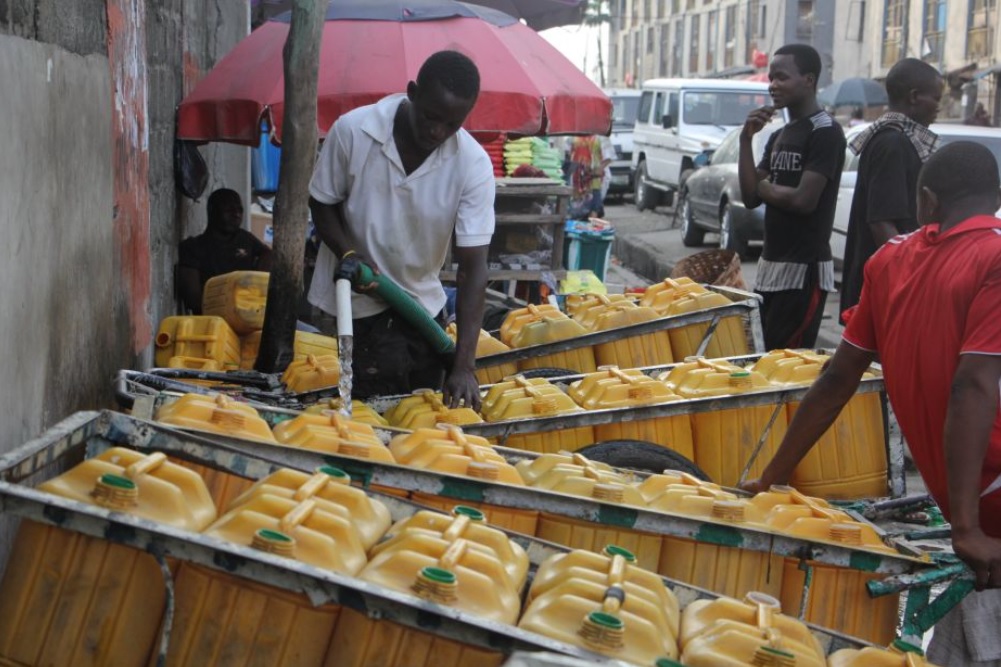 With an estimated 30 million people in its metropolitan area, Lagos is one of the world's largest and fastest-growing cities.  Due to its sheer size and location, it also has one of the most complicated relationships with water in any city in the world. Lagos lies just 15 metres above sea level along Nigeria's Atlantic coast, nestled on a small strip of land surrounded by lagoons, wetlands, and creeks. Flooding has posed a perpetual risk to Lagos, one that is only worsened by climate change and the city's unregulated growth. In keeping with demands for rapid growth, Lagosians have transformed the swampy wetlands around their city into sprawling developments, with a good portion of Lagos' massive urban weight being built on sandy sediments that sink over time.
While city officials and planners scramble to keep water out of Lagos, others look to make sure water flows in. As of the 2023 World Water Day, The Lagos Water Corporation shared that Lagos needs around 650 million gallons of water per day, but that it could only match a third of actual demand.
Adedayo Olubukola, the Deputy Director of the Lagos State Environmental Protection Agency (LASEPA), is one of the people who is working towards bringing potable water to Lagos.
Dumping Grounds
Within her role at LASEPA, Adedayo monitors the state of Lagos' natural environment and seeks the preservation of its natural resources. When discussing water management with us, Adedayo made one thing clear: Lagos has plenty of water. But the current lack of access to safe and affordable water can be essentially boiled down to "budgetary provisions and inadequate infrastructure".
As Adedayo explains, "Due to industrial concentration, population increases resulting from immigration, and unchecked water management, the risk of extracting contaminated water from wells and boreholes (groundwater) demands urgent attention".
The groundwater around Lagos is often contaminated by saltwater from the lagoon, agricultural runoffs, and industrial waste. A lack of effective water governance and legislative framework means that polluting actors are not checked.
"These issues not only affect citizens' health but also impact climate conditions, livelihoods, ecosystems and the state economy"
At The Hague Academy: Multistakeholder Engagements
Understanding the cross-sectoral nature of water management, Adedayo applied to The Hague Academy's Multilevel Water Governance course to learn more about engaging different stakeholders, expanding on water regulations, financing water, and better involving the community in water governance.
She found a case simulation on the construction of a new dam particularly interesting, for example, as it taught her key practical lessons in "facilitating the process of engaging stakeholders at different levels of governance, including citizens".
Casting a Wider Net in Lagos State
Upon returning to Lagos, Adedayo focused on improving access to clean drinking water in the suburban community of Ibeshe in Ikorodu Local Government Area, Lagos State. There, she sought to implement her learnings in engaging both practitioners and community leaders through facilitated processes.
After conducting a Training of Trainers session with her team, they engaged in a two-day stakeholder meeting involving the local community. The seminar addressed the drinking water issue and discussed possible interventions for the area.
Adedayo also held a town hall meeting with key community members and local organisations to raise awareness of better water management practices to preserve drinking water locally. This was in tandem with a joint assessment of local pollution, which crucially included a site assessment of an illegal dumpsite and a consequential untreated effluent discharge point near the community. Lastly, Adedayo conducted a meeting with industrial polluters, "which initially went well but will require ongoing efforts".
Charting a Way Forward
Adedayo hopes to see everyone who has a role in water management come together to make long-lasting changes. This can be done "through the exchange of ideas and information… I hope that efforts will be made to enhance political and community involvement, as well as strengthen the legal framework for better service delivery and inclusiveness. The goal is to create a safer, healthier Lagos".
Join our course!
Interested in learning how water resources and services can be managed and allocated in an efficient and equitable way? Make sure to join our Multilevel Water Governance course! The deadline is 18 August 2023 and the course takes place from 27 September – 10 October 2023.