Course Introduction:
Decentralisation can contribute to development goals but if not done properly, it can also choke opportunities for progress. In this course, you will learn about the relationship between decentralisation and development and how decentralisation can help realise the potential of territories, localise the allocation of resources, improve service delivery and empower citizens and their local authorities. You will also examine how donors can help localise the SDGs and support decentralisation.
Course Content
The 2 to 6 July 2018 course will address the following questions:
What are the latest insights and recent lessons in decentralisation and sustainable local development? We will explore the potential of local governance and a territorial approach in realising sustainable development while taking into account the political economy of
How can inter-governmental fiscal and administrative relations be shaped to increase the quality and access of public services service delivery and promote local revenue generation? Different country contexts will be discussed as well recent research findings and case studies from different parts of the world.
How can local authorities be empowered to promote accountability, participation and inclusive development? We will explore the capacity of local authorities to design strategies, deliver and manage services, increase transparency and accountability and successfully engage with other tiers of governments, civil society and the private sector.
During the course, participants together with experts, will analyse the situation in their own countries: what works, what doesn't work and why. Based on the local context, they will jointly explore entry points, approaches and modalities for more effective support.
Participants who successfully finish the course will receive a professional certificate of completion from The Hague Academy for Local Governance.
This course will involve notable international experts with extensive experience in decentralisation and local governance. They will share insights and lessons learnt, and reference several case studies.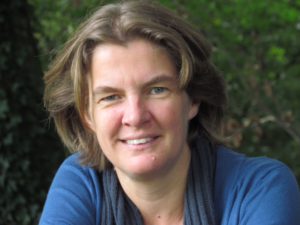 Ellen van Reesch
Ellen is an independent advisor in the field of sustainable (local) development and associate expert of VNG International, the international cooperation agency of the Dutch association of municipalities. She is closely involved with VNG's work on the SDGs, both in the Netherlands and through international municipal cooperation. From 1997 to 2015, Ellen worked as a civil servant and diplomat at the Ministry of Foreign Affairs with a focus on international development, notably the areas of (economic) governance and decentralisation, sector reform and aid effectiveness, poverty reduction and human security. She was posted to India as coordinator for the bilateral support programs in Kerala and to Yemen and Bosnia-Herzegovina as deputy head of mission and head of development cooperation. In March 2018, Ellen was elected municipal councillor for the GreenLeft Party in her municipality, covering spatial development, environment, nature and biodiversity, agriculture and the circular economy. Ellen will discuss the experience of 'localizing the SDGs' in the Netherlands and present issues, dilemma's and results relevant for cross-country comparison.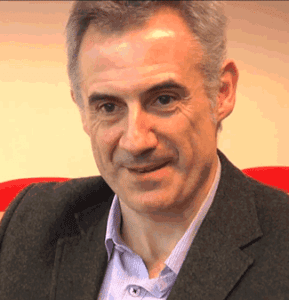 Jorge Rodriguez Bilbao
Jorge has experience with policy, conceptual and operational work in decentralisation reforms, local governance, local and territorial development and sector policies in decentralising countries. He worked in Haiti and Madagascar as a technical assistant for EC-programmes aiming at supporting local development and decentralisation reforms 'from below'. After that, he became quality support manager for decentralisation at the European Commission headquarters in Brussels, providing support to EU-delegations in translating the EU-policy on local authorities into programmes and projects in developing countries. Jorge will discuss linkages between decentralisation reforms and development outcomes and will give examples of how the territorial approach can help to implement the Sustainable Development Goals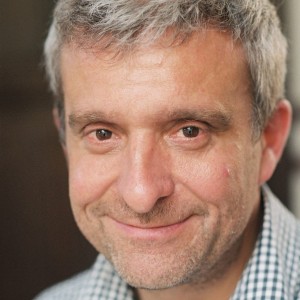 Jean Bossuyt
Jean is head of strategy at the European Centre for Development Policy Management. He is an author of various EU-publications on decentralisation. Focusing on ACP-EU cooperation, he has been involved in policy and practical work on issues related to democratisation and governance, civil society participation, decentralisation and decentralised cooperation, EU cooperation policies and reform processes. He did fieldwork in several ACP countries and published extensively on ACP-EU cooperation. Prior to joining the Centre, he worked at the Centre for Third World Studies at the University of Ghent, for the Brussels Delegation of the UNHCR and as a civil servant in the Belgian Parliament. Jean will focus on the Political Economy Analysis (PEA), explain the potential role of PEA in decentralisation reforms and realising sustainable development and discuss the challenges of implementation.
Jamie Boex
Jamie is a public finance expert with extensive experience in decentralisation and fiscal policy reforms in developing and transition countries around the world. Working with organisations such as the World Bank, UNDP, USAID, and numerous other bilateral development agencies, Dr. Boex has contributed to policy reforms in a.o Afghanistan, Cambodia, Georgia, Tanzania, Indonesia, Nepal, Nigeria, Sierra Leone, Timor-Leste and Uganda. He is currently involved in the reform processes in Nepal, Kenya and Egypt as well as in research on local governance in the USA. Jamie has authored and contributed to numerous books, reports an research articles. In this summercourse, he will explain the four pillars of fiscal decentralisation, intergovernmental relations and the Local Governance Institutions Comparative Assessment (LoGICA) Framework, and discuss the role of local governance and finance in the implementation of the SDGs.
Past Participants
This course is designed for donor and development professionals. Past participants have represented the UN Department of Political Affairs; Oxfam Novib; UN Missions in Congo, Timor-Leste, Lebanon and Ivory Coast; GIZ; Ministries of regional development, planning, local administration, and home affairs; African Development Bank; USAID Missions in Moldova, Pakistan; the Swiss Development Cooperation; Mercy Corps; and the Dutch Embassy abroad.
The course fee is € 2.450,-. This includes all training-related costs, as well as drinks, lunches, training materials and travel during the training programme. Travel to and from The Hague and accommodation is not included. Group discounts are available if you participate with three or more colleagues in this course. Email us for more information. The course language is English.
Participants in our courses are predominantly funded by their own employer (municipalities, Ministries, NGOs and training or research institutes) or by a donor or development agency. If you are looking for additional funding opportunities, there are a few organisations you could approach. Learn more
Payment
After submitting your completed application, you will receive a confirmation of your course registration and an invoice. The payment deadline is 4-weeks before the start of the training course.
Payments can be made by bank transfer or by PayPal. We offer the option of paying in one or two installments. An advance payment of 50% secures reservation of a seat to the training until the payment deadline. However, your participation in the course is guaranteed only after receipt of full payment prior to the 4-week deadline.
If no payment is received before that deadline, then your registration will automatically be cancelled. Please note that The Hague Academy accepts registrations on a first pay, first-served policy.
Some countries require a visa to enter the Netherlands. Please check with The Netherlands or the embassy for the visa requirements related to your country. Because of the length of time needed for the visa procedure, we advise you start this process as soon as possible.  The Hague Academy we will send you an acceptance letter which will assist you in arranging your visa, but only after we confirm your payment.
Cancellation
Payments received before the deadline will be reimbursed. However, an administration fee of €150 will be charged to fulfill this request. We strongly encourage you to start with the visa application procedure at least six weeks before the start of the training programme in order to prevent late cancellation.
A cancellation fee of 50% of the course fee will be charged for participants cancelling between four and two weeks prior to the start of the training. If you cancel your participation within the two-week period before the start of the course, then you will be required to pay 80% of the course fee.
In the event that you cannot attend the course, it is possible to nominate a suitably qualified candidate to replace you without extra charge.
The Hague Academy for Local Governance reserves the right to cancel a course if the number of participants is insufficient or due to any other unforeseen circumstances. In this case, your payment will be 100% reimbursed. Other costs such as transportation or hotel cannot be reimbursed.
Contact Information
For questions about this course and procedures, or to inquire about our tailor-made courses on citizen participation, please contact us by email at info@thehagueacademy.com, or dial +31-70-3738695.