Course Introduction:
From 17 to 28 June 2019, The Hague Academy will convene participants again for one of its most popular and highly-relevant courses. This course will help you to understand the drivers of corruption. You will strengthen your analytical skills and learn about the instruments necessary to develop integrity and anti-corruption policies and programmes in line with recent international initiatives, legislation and agreements.   
This course will help you:
Examine the cross-cutting nature of corruption and its impact on social and economic development and the rule of law;
Assess corruption vulnerabilities in governance institutions and processes;
Learn about innovative instruments and the latest international developments related to integrity and anti-corruption, and analyse how these instruments can be employed to work in your country context;
Engage with governments, civil society and the private sector leaders to develop and implement integrity and anti-corruption policies and programmes with a view to achieving sustainable and equitable development;
Support the establishment and strengthening of effective accountability and integrity institutions in locally appropriate ways;
Learn from the experiences of the experts, as well as your fellow participants, and expand your professional network in the field of integrity and anti-corruption.
After this course, you will receive a professional certificate of completion from The Hague Academy for Local Governance.
Intended Audience
This course is intended for consultants and professionals working for; government, international organisations or NGOs and who are involved in anti-corruption, transparency and accountability processes in relation to development and governance.
Experts
The following experts have previously contributed to this training: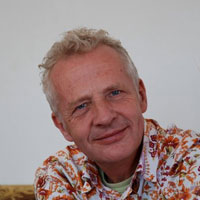 Henk Bruning is an expert and associate of VNG-International. He works to develop good governance and integrity programs in relation to capacity-building and HRM programmes. Henk has extensive knowledge of international standards of HRM and organisational policy and he has worked as a project manager focused on organisational change and transition and implementation programmes.
Ana Vasilache is a consultant and former Director of the Partners Foundation for Local Development, a Romanian NGO enhancing democratic processes worldwide and strengthening civil society. Since 2004, Ana has addressed corruption in local governments through the Central and Eastern European Anti-corruption Network.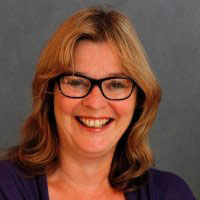 Ina de Haan is a Senior Auditor at the Dutch Court of Audit. She is an expert in the application of the SAINT (Self-Assessment INTegrity) methodology, a tool which enables public sector organisations to assess their vulnerability and resilience to integrity violations.
Alain Hoekstra is an integrity, ethics & compliance expert with more than 15 years of experience in ethics and integrity management. He currently serves as Senior Policy Advisor for the Dutch Ministry of the Interior and Kingdom Relations and is one of the founders and directors of the Dutch National Integrity Office.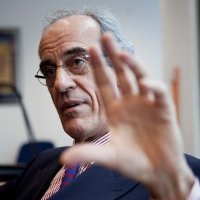 Paul Vlaanderen serves as the Board Chair of Transparency International Netherlands. He previously served as the rotating president of the global intergovernmental anti-money laundering Financial Action Task Force (FATF) in Paris. And he has experience working for the Dutch Ministries of Finance and Economic Affairs and the Organization for Economic Cooperation and Development (OECD).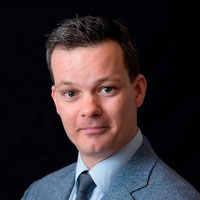 Dr. Toon Kerkhoff is Assistant Professor of Governance and Global Affairs at the University of Leiden. He is an expert in the history of Public Morality and Corruption in the Netherlands.
Participants will also gain insights through several study visits to Dutch institutions including the National Public Prosecutor for Corruption based in The Hague.
Practical Information
The course fee is € 3.150,-. This includes all training-related costs, as well as drinks, lunches, training materials and travel during the training programme. Travel to and from The Hague and accommodation is not included. Group discounts are available if you participate with three or more colleagues in this course. Email us for more information. The course language is English.
For questions or more information about this course, please direct your inquiry to info@thehagueacademy.com or call +31(70) 37 38 695.
Application Deadline
The Integrity and Anti-corruption course will take place in The Hague from 17 to 28 June 2019. Applications are due by 3 May 2019. Incomplete applications will be neither accepted nor considered in the selection process.

Participants in our courses are predominantly funded by their own employer (municipalities, Ministries, NGOs and training or research institutes) or by a donor or development agency. If you are looking for additional funding opportunities, there are a few organisations you could approach.
Nuffic Scholarships
The Netherlands Organisation for International Cooperation in Higher Education (Nuffic) offers scholarships for training courses as part of the Orange Knowledge Programme (OKP) and MENA Scholarship Programme (MSP). Both programmes seek to increase capacity building in organizations with fellowships to professionals from eligible countries. Not every course at the Academy qualifies for Nuffic. For more information, visit our Scholarship detail page. 
If you're a professional from Indonesia, then you may be eligible for STUNED-fellowships.
Payment
After submitting your completed application, you will receive a confirmation of your course registration and an invoice. The payment deadline is 4-weeks before the start of the training course.
Payments can be made by bank transfer or by PayPal. We offer the option of paying in one or two installments. An advance payment of 50% secures reservation of a seat to the training until the payment deadline. However, your participation in the course is guaranteed only after receipt of full payment prior to the 4-week deadline.
If no payment is received before that deadline, then your registration will automatically be canceled. Please note that The Hague Academy accepts registrations on a first pay, first-served policy.
Some countries require a visa to enter the Netherlands. Please check with The Netherlands or the embassy for the visa requirements related to your country. Because of the length of time needed for the visa procedure, we advise you start this process as soon as possible.  The Hague Academy we will send you an acceptance letter which will assist you in arranging your visa, but only after we confirm your payment.
Cancellation
Payments received before the deadline will be reimbursed. However, an administration fee of €150 will be charged to fulfill this request. We strongly encourage you to start with the visa application procedure at least six weeks before the start of the training programme in order to prevent late cancellation.
A cancellation fee of 50% of the course fee will be charged for participants cancelling between four and two weeks prior to the start of the training. If you cancel your participation within the two-week period before the start of the course, then you will be required to pay 80% of the course fee.
In the event that you cannot attend the course, it is possible to nominate a suitably qualified candidate to replace you without extra charge.
The Hague Academy for Local Governance reserves the right to cancel a course if the number of participants is insufficient or due to any other unforeseen circumstances. In this case, your payment will be 100% reimbursed. Other costs such as transportation or hotel cannot be reimbursed.
Contact Information
For questions about this course and procedures, or to inquire about our tailor-made courses on citizen participation, please contact us by email at info@thehagueacademy.com, or dial +31-70-3738695.