Course Introduction:
Local public services such as waste management, water access and social services have a huge impact on our daily lives and well-being. However, in many countries, the poor often lack access to these important services. Fortunately, local governments can ensure access and make a difference. This course discusses how different levels of government can cooperate effectively and involve citizens and the private sector to promote pro-poor local service delivery.
In this course, you will address the following questions:
How can the different layers of government work together to ensure basic services also reach the poorest people?
How can they set up the financial management of services in a transparent and democratic way?
How can partnerships with NGOs and the private sector help local governments to better deal with challenges?
The Sustainable Development Goals will provide an important starting point for discussion and knowledge sharing. The course will address Goal 5 (Gender); Goal 6 (Clean water and sanitation); Goal 8 (Decent work and economic growth); Goal 10 (Reduced inequalities); and Goal 16 (Peace, justice and strong institutions). The course will also equip you with a number of practical and analytical tools and impart new ideas to help you conceive and implement policies towards better local service delivery. The course will take place in The Hague from 18 to 29 March 2019.
Increase your insight into the basic conditions for good local service delivery;
Better understand the roles of the different layers of government, including central government in creating conditions and maintaining oversight;
Gain insight on the implication of the SDGs for local service delivery and local governments;
Understand challenges and possibilities in financing service provision at the local level;
Increase collaboration and interaction between public and private sector (public-private partnerships), with the civil society and between central and local government.
Intended Audience
This course is intended for professionals working in the field of decentralisation, local governance, public service provision and development. The course offers a combination of presentations by top experts and innovative exercises.
Past Experts
In the past, this course has featured the following experts.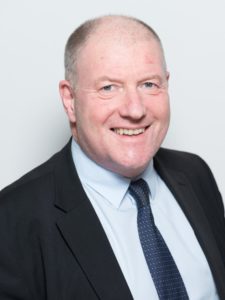 David Jackson serves as Director of the Local Development Finance Practice Area at UNCDF. In this capacity, he leads the strategy to strengthen public finance for local development. He has more than 20 years experience in public sector governance, planning and budgeting at local and central levels and has published papers on the political and technical challenges of decentralisation in Africa, where he has been involved since the 1990s.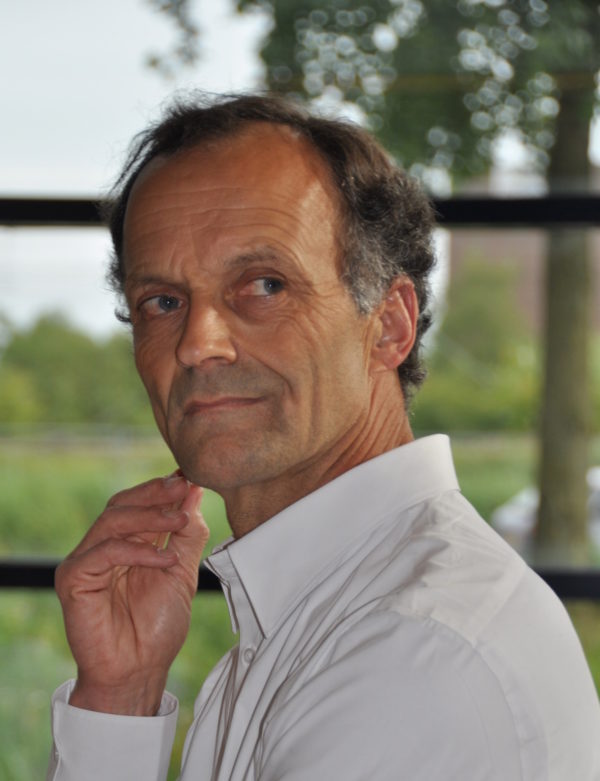 Maarten Siebel has professional expertise in water management including, clean-water production, solid waste administration and overseeing industrial ecology systems. He has experience in research and capacity-building projects in several country contexts, including India, China, Indonesia and Guatemala. Dr. Siebel is the associate professor of Environmental Biotechnology. He earned his Ph.D in Bioprocess Engineering from Montana State University, in the U.S.A.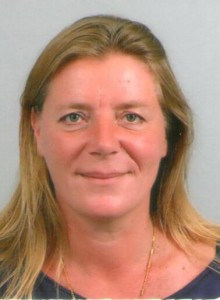 Irma Specht
As director of Transition International, Irma supports social and economic development in transition processes, with a special focus on vulnerable groups and gender. She has a broad international experience in vocational and business training, labour market analyses, small business set-up and private sector development.
Wilma Meeus (MD and MPH) is an independent consultant focused on supporting and strengthening health systems in fragile states. She has more than 28 years experience managing NGO health programmes and advising national and provincial health authorities in emergency and long-term public health programmes. Wilma has worked in Tanzania, Sudan, Somalia, Uganda, Burkina Faso, the DRC, Rwanda, South Africa, Kosovo and Zambia and has provided public health consultancy services in Afghanistan, Ivory Coast, Malawi, Mozambique, India, Ethiopia, Liberia and South Sudan.
Practical Information
The course fee is € 3.150,-. This includes all training-related costs, as well as drinks, lunches, training materials and travel during the training programme. Travel to and from The Hague and accommodation is not included. Group discounts are available if you participate with three or more colleagues in this course. Email us for more information. The course language is English.
For questions or more information about this course, please email info@thehagueacademy.com or call +31(70) 37 38 695.
The Inclusive Service Delivery & the SDGs course will take place in The Hague deadline from 18 to 29 March 2019. Applications are due by 1 February 2019. Incomplete applications will be neither accepted nor considered in the selection process.

Participants in our courses are predominantly funded by their own employer (municipalities, Ministries, NGOs and training or research institutes) or by a donor or development agency. If you are looking for additional funding opportunities, there are a few organisations you could approach.  
Nuffic Scholarships
The Netherlands Organisation for International Cooperation in Higher Education (Nuffic) offers scholarships for training courses as part of the Orange Knowledge Programme (OKP) and MENA Scholarship Programme (MSP). Both programmes seek to increase capacity building in organizations with fellowships to professionals from eligible countries. Not every course at the Academy qualifies for Nuffic. For more information, visit our Scholarship detail page. 
If you're a professional from Indonesia, then you may be eligible for STUNED-fellowships.
Payment
After submitting your completed application, you will receive a confirmation of your course registration and an invoice. The payment deadline is 4-weeks before the start of the training course.
Payments can be made by bank transfer or by PayPal. We offer the option of paying in one or two installments. An advance payment of 50% will secure your seat to the training until the payment deadline. However, your participation in the course is guaranteed only after receipt of full payment prior to the 4-week deadline.
If no payment is received before that deadline, then your registration will automatically be cancelled. Please note that The Hague Academy accepts registrations on a first pay, first served policy.
Some countries require a visa to enter the Netherlands. Please check with The Netherlands or the embassy for the visa requirements related to your country. Because of the length of time needed for the visa procedure, we advise you start this process as soon as possible.  The Hague Academy we will send you an acceptance letter which will assist you in arranging your visa, but only after we confirm your payment.
Cancellation
Payments received before the deadline will be reimbursed. However, an administration fee of €150 will be charged to fulfill this request. We strongly encourage you to start with the visa application procedure at least six weeks before the start of the training programme in order to prevent late cancellation.
A cancellation fee of 50% of the course fee will be charged for participants cancelling between four and two weeks prior to the start of the training. If you cancel your participation within the two-week period before the start of the course, then you will be required to pay 80% of the course fee.
In the event that you cannot attend the course, it is possible to nominate a suitably qualified candidate to replace you without extra charge.
The Hague Academy for Local Governance reserves the right to cancel a course if the number of participants is insufficient or due to any other unforeseen circumstances. In this case, your payment will be 100% reimbursed. Other costs such as transportation or hotel cannot be reimbursed.
Contact Information
For questions about this course and procedures, or to inquire about our tailor-made courses on inclusive service delivery, please contact us by email at info@thehagueacademy.com, or dial +31-70-3738695.