From 17 to 28 June 2019, The Hague Academy organises an open training on Integrity and Anti-Corruption. We interviewed three of the renowned international integrity experts that will be contributing to this training: Henk Bruning (former head of the municipality of Amsterdam's integrity programme), Ronald MacLean-Abaroa (former mayor of La Paz) and Ana Vasilache (former Director of the Partners Foundation for Local Development). We spoke to them about how to stimulate integrity, their experience and The Hague Academy's "Integrity and Anti-Corruption" training.
How do you think stimulating integrity among civil servants contributes to good governance?
Henk: "Integrity helps civil servants to make use of organisational principles and personal moral values when faced with dilemma's. That leads to a stronger base for decision making and increases resistance against abuse of power and the temptation of corrupt practices. Integrity brings civil servants the courage to obey laws and really work for the benefit of citizens."
Ronald and Ana: "Integrity means the quality of an individual or an organization, to be one with their own principles, words, promises, behaviour and actions. In simple words – walking your talk, honouring your promises. Only by behaving with integrity, trust can be built both inside the organisation, between different departments and individuals, and outside, with citizens, businesses, CSOs or other public institutions. Trust is the precondition for collaboration and there good governance principles cannot be implemented without it. Citizens are only willing to participate in decision making processes if they trust and respect the public authority. Effective and efficient use of public resources is possible only through cooperation among the different departments and tiers of government and with outside partners, like businesses and CSOs. The rule of law, accountability and transparency mechanisms, are working only if all the parties concerned are collaborating."
What is the most important measure organisations could take to stimulate integrity?
Ronald and Ana: "It's pivotal to work on changing the organisational context in which people work, in order to influence their behaviour by rewarding integrity and deterring corruption. The conceptual framework developed by Professor Robert Klitgaard, which describes the characteristics of a context that breeds corruption, is very useful to develop solutions to change these characteristics. In general, people are tempted to engage in corrupt activities when the context allows them to gain from these activities (much) more than they would lose if caught, when the probability of being caught is low and even if they are caught, the penalties are mild and not always enforced. To reverse the gain/loss equation that offers opportunities and temptations for corrupt behaviour and discourage integrity and performance, the strategies should focus on making the losses bigger than the gains obtained through corrupt behaviour. They should increase the probability of being caught and punished, limit the monopoly power of certain actors, lower discretion in decision making and enhance accountability and transparency mechanisms.
Henk: "Integrity means above all an open debate about values, dilemmas and risks. Civil servants know what could be improved. So the organisation and its management should stimulate an open culture, safety to speak and a culture of respecting the opinions of their civil servants."
Which project, that you have done in your professional experience, do you think would be the most interesting to share with the participants of the Integrity training?
Henk: "My experience as director of Human Resources in the City of Amsterdam, where we transformed a culture of intimidation, demotivation and bad behaviour into an open and safe culture where it is normal to raise questions, to be critical and to jointly discuss difficult dilemmas. It is great to find out that working on good governance for citizens goes hand in hand with working with pleasure."
Ronald and Ana: "The main project that we want to share is focused on multiplying the unique and successful anti-corruption experience of the city of La Paz worldwide, at the local level. In order to do this we have developed, disseminated and supported the application of the award winning Anti-Corruption Methodology "Islands of Integrity"™, which focuses on building the capacity of anticorruption practitioners, raising the awareness of public leaders, and stimulating collaboration between local anti-corruption practitioners and local governments, in order to cure and prevent corruption."
In your opinion, what would be an important reason for people to sign up for The Hague Academy's Integrity and Anti-corruption training?
Ronald and Ana: "More than one reason. Firstly, to increase knowledge about different conceptual frameworks linked with corruption and integrity. Besides this, they should sign up to be exposed to how effective anti-corruption institutions work in Netherland and to get access to different knowledge and information resources. And finally, participating in this training gives them the opportunity to network with other experts and practitioners from different countries and organisations, all having as main goal to address corruption"
Henk: "Firstly to meet colleagues from different backgrounds with the same aim: to be a stronger integrity and anti-corruption professional. Secondly, to get an interactive programme that combines your own experiences with theory and best practices about integrity and ways to combat corruption and promote good governance. And thirdly, to have an unforgettable experience and an enjoyable time."

---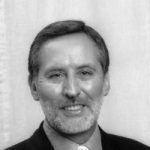 Ronald MacLean-Abaroa is a former Bolivian politician and leading international expert in decentralization, devolution of government powers to local citizens, and anti-corruption strategies. He was the first democratically elected mayor of La Paz in 1985, and was reelected four times until 1997. He ran for President of Bolivia in 2002, before joining the World Bank as the Lead Public Sector Management Specialist on Governance, Decentralisation, and Poverty Reduction.
Henk Bruning is an international expert in Leadership, HR, Governance and Integrity. Henk has headed the integrity programme of the municipality of Amsterdam, where he introduced dilemma trainings, updated the code of conduct and procurement procedure, and was responsible for corruption risk analysis. He has used this experience to support governments around the world in establishing effective integrity programmes and has authored the book "To be honest: Finding Inspiration and Integrity in Public Service and Business".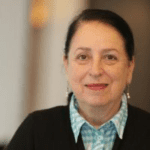 Ana Vasilache is a consultant and former Director of the Partners Foundation for Local Development, a Romanian NGO enhancing democratic processes worldwide and strengthening civil society. Since 2004, Ana has addressed corruption in local governments through the Central and Eastern European Anti-corruption Network.