Course Introduction:
The course discusses how local authorities can adapt to climate change and increase their climate resilience. We start by discussing climate change projections and scenarios and further explore the policy implications of climate change projections in a case study. We will identify tools to measure climate change vulnerabilities and practice by assessing their own local context.
After that, we zoom in on the design and planning of sustainable development policies. Attention is paid to the integration of smart solutions for food, water, energy and transport as well as to city-region relations. In a special module, we explore instruments for financing climate adaptation. Further, we will address change management and how to deal with obstacles during the implementation of climate policies.
In interactive sessions, best practices from different parts of the world are discussed and linked to the context of the participants. In addition, we visit inspiring examples from the Netherlands, such as a climate-proof neighbourhood of Culemborg, combining green buildings with smart energy and waste management, urban farming in Rotterdam, and projects to adapt to floods and rising sea levels.
Course format:

Due to the travel restrictions associated with the Coronavirus outbreak, the format of the course has been adjusted. We are now offering a practice-oriented online course, consisting of two parts:
First module: This module will consist of several assignments spread throughout the timeframe provided. This is an opportunity to learn about the topic (while enhancing your online skills in an innovative e-learning environment) and prepare you for the next part of the course.
Dates: 12 April – 21 May 2021.
Second module: This module has a duration of one week, in which we will introduce new content and organise virtual study visits and daily live sessions with experts. We expect participants' full participation during this week. At the end of week one, participants will have two more weeks to complete the training assignments and their back home action plans. During these weeks, they can also ask outstanding questions to the course facilitators and experts, and they will receive feedback on their course work.
Dates: 28 June – 16 July 2021.
Key Information
This blended training will take place online.
The deadline for applications is 9 April 2021. 
Group discounts available if you participate with three or more colleagues.
For general inquiries, please contact info@thehagueacademy.com or call +(31) 70 37 38 695.
Learning Objectives
Understand the concepts of climate change, climate adaptation, mitigation and resilience
Increase insight into climate change scenarios and policy implications
Assess climate vulnerabilities
Design climate policies and action plans
Implement and finance climate policies with stakeholders in your organisation and community
Mainstream sustainability and climate actions in your organisation
After this course, you will receive a professional certificate of completion from The Hague Academy for Local Governance.
Intended Audience
This course is intended for professionals from government agencies, civil society and non-governmental organisations who work directly to implement and support policies that combat the effects of climate change.
Experts
Some of the experts that have contributed to this course in the past are: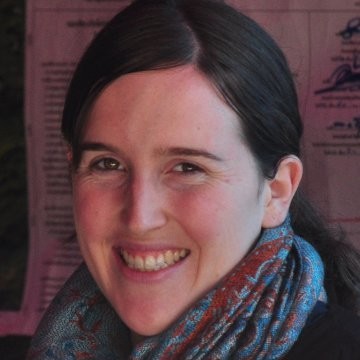 Aurelie Ceinos is a Climate Resilience Specialist at CARE. Aurelie has extensive experience with developing and implementing climate strategies in Asia, Europe, Africa and Latin America. Aurélie supports and trains CARE teams to integrate climate change into all projects for a better consideration of climate risks. With 10 years of experience managing climate change adaptation and development projects, she has gained extensive knowledge on best climate adaptation tools and approaches to enable multi-stakeholder involvement, in particular vulnerable and marginalised citizens.
Previous course participants' quotes:
– "She has a lot of knowledge on climate adaptation strategies and she involves the participants in her sessions. Her presentations were quite interesting!''
– "She included various practical exercises during her sessions. The stakeholder identification exercise was very useful.''
Dorothea Hilhorst is a professor of humanitarian aid and reconstruction at the International Institute of Social Studies of Erasmus University Rotterdam. She has wide research experience in the linkages between climate change, disasters and conflict in a.o. Afghanistan, Angola, Burundi, the Democratic Republic of Congo, Ethiopia, the Philippines, Rwanda, South Sudan, and Sri Lanka. Currently, her main research programme concerns where "Conflict meets disaster', that studies disaster governance in high-conflict, low-conflict and post-conflict societies.
Previous course participants' quotes:
– "Her session gave me a new perspective. I never thought of linking conflict with disaster, food insecurity or poverty."
– "She has professional experience all over the world! She is a great speaker and the content was rich. The 'DO NO HARM' policy was particularly valuable learning for me."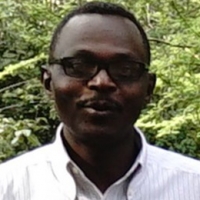 David Mfitumukiza is a senior lecturer in the Department of Geography, Geo-Informatics and Climatic Sciences at Makerere University. He has 15 years of teaching, research and working experience in the fields of environment and natural resources, including working with local governments around the world. He has broad experience assessing the biophysical and social vulnerabilities of communities to the impacts of climate change, and designing adaptation responses in the wildlife and agricultural sectors.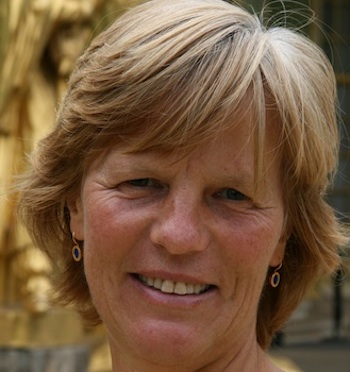 Katrien van't Hooft is a veterinary doctor and livestock development expert at Dutch Farm Experience. She has worked with farmers' organisations and ministries of agriculture in Latin America, Africa and Asia. Her practical technical expertise in the field of sustainable dairy production is key to linking the lessons learned in the Netherlands with the realities of developing countries.
Practical Information
The course fee is € 3.150,-. This includes all training-related costs, as well as drinks, lunches, training materials and travel during the training programme. Travel to and from The Hague and accommodation are not included. Group discounts are available if you participate with three or more colleagues in this course. Email us for more information. The course language is English.
If you have questions regarding this programme, please contact us at info@thehagueacademy.com or call +31 70-3738695 .
Participants in our courses are predominantly funded by their own employer (municipalities, Ministries, NGOs and training or research institutes) or by a donor or development agency. If you are looking for additional funding opportunities, there are a few organisations you could approach.
Nuffic Scholarships
The Netherlands Organisation for International Cooperation in Higher Education (Nuffic) offers scholarships for training courses in the Netherlands. These scholarships seek to develop and strengthen the skills, instincts, and abilities of professionals to enable their organisations and communities to succeed in an ever-changing world.
Please note that scholarship applications for this course have already ended. For more information regarding eligibility and application procedures, please visit our Scholarships page.
Application Procedure
The application deadline is 9 April 2021. Incomplete applications will be neither accepted nor considered in the selection process.

Payment
After submitting your completed application, you will receive a confirmation of your course registration and an invoice. The payment deadline is before the start date of the course.
Payments can be made by bank transfer or by PayPal. We offer the option of paying in one or two instalments. An advance payment of 50% secures the reservation of a seat to the training until the payment deadline. However, your participation in the course is guaranteed only after receipt of full payment prior to the deadline.
If no payment is received before that deadline, then your registration will automatically be cancelled. Please note that The Hague Academy accepts registrations on a first-paid, first-served policy.
Some countries require a visa to enter the Netherlands. Please check with The Netherlands or the embassy for the visa requirements related to your country. Because of the length of time needed for the visa procedure, we advise you to start this process as soon as possible. The Hague Academy we will send you an acceptance letter which will assist you in arranging your visa, but only after we confirm your payment.
Cancellation
Payments received before the deadline will be reimbursed. However, an administration fee of €150 will be charged to fulfil this request. We strongly encourage you to start with the visa application procedure at least six weeks before the start of the training programme in order to prevent late cancellation.
A cancellation fee of 50% of the course fee will be charged for participants cancelling between four and two weeks prior to the start of the training. If you cancel your participation within the two-week period before the start of the course, then you will be required to pay 80% of the course fee.
In the event that you cannot attend the course, it is possible to nominate a suitably qualified candidate to replace you without extra charge.
The Hague Academy for Local Governance reserves the right to cancel a course if the number of participants is insufficient or due to any other unforeseen circumstances. In this case, your payment will be 100% reimbursed. Other costs such as transportation or hotel cannot be reimbursed.
Contact Information
For questions about this course and procedures, or to inquire about our tailor-made courses on citizen participation, please contact us by email at info@thehagueacademy.com, or dial +31-70-3738695.