Often known for its violent past, the second biggest city of Colombia has become a global example of resilience and urban transformation. Over the last 15 years, the city's efforts to leave its most violent years behind have paid off, moving from murder capital of the world to model city. How did Medellín achieve this? Key factors, from citizen engagement to investing in reducing social inequalities, combined to contribute to Medellin's impressive reinvention.
The 80s and 90s were decades marked by unemployment, criminality and staggering murder rates in Medellín. In 1988, Time magazine called it the most violent city in the world. Uncontrolled urban expansion had given place to large informal settlements where crime, poor living conditions, and lack of access to services were the norm. In Medellin, these challenges, common to many cities around the world, were worsened by drug-violence. The city has come a long way and today it is a safer and much more inclusive place. Recently, the Overseas Development Institute (ODI) applauded Medellin as a model for successful local development.
Many of the factors that contributed to Medellin's transformation can inspire other cities seeking sustainable solutions for current urban challenges
Civil society mobilisation
By the mid-90s, the levels of trust in public institutions was at its lowest. Civil society organisations mobilised citizens to demand an end to the conflict, along with increased political decentralisation and citizen participation. By 2004 their efforts succeeded and a new citizens' party formed by social movements, unions and academicians, won the local elections. This was followed by a series of public reforms and policies that fuelled big changes in the city.
Urban governance and local policy reforms:
Medellin began its transformation journey by putting the needs of its citizens at the forefront of local planning. A culture of dialogue and collaboration between the public and private sectors, universities and citizens emerged as the new norm. One of the most impactful initiatives introduced was participatory budgeting, which allowed people a say in local spending. This gave place to a series of meaningful small-scale interventions that truly aligned to the diverse needs of the city.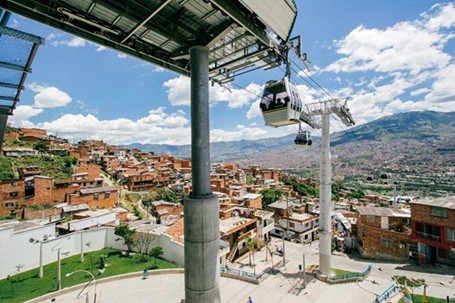 Over several years, a string of city mayors committed to tackling the root causes of violence. The continued political will of local authorities was key for their sustained improvement. A new model based on citizen trust was pioneered. As the former mayor Federico Gutierrez puts it, "If we can trust in others and in the state, we can shift the history of Medellin. Everyone will do their part and trust that they will receive what is fair."
Other changes included improving access to early childhood education, providing care for victims of violence, increasing access to justice and investing in retaining the memory of the conflict. Medellin was also not scared of taking unusual measures and legalised informal housing. The informal settlers experienced this as a new sense of belonging to the city, which encouraged them to do their part.
Public space investments
Due to rapid urbanisation, a major challenge for Medellin was social integration. To tackle this, Medellin started by integrating its public transportation systems. Metro lines, buses and trams in the city centre connected to cable lines and escalators in the slums, ensuring safe movement of people from the most marginalised neighbourhoods. Medellin also invested in public parks and gardens along the city's borders, providing public spaces for informal settlements and controlling urban expansion at the same time.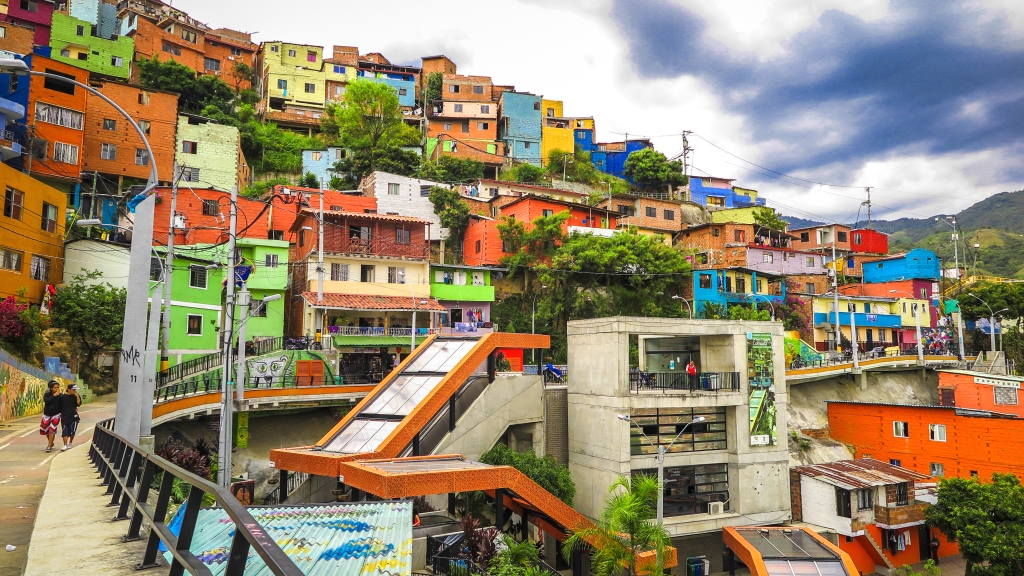 It is a fact that many challenges remain, such as sustainable housing and environmental management. But Medellin's transformation sends a powerful message to all cities around the world: strong local governance is a critical ingredient to overcome even the most dreadful circumstances.
_______________________________________________________________
Do you want to learn how cities can adapt and be resilient?
The Hague Academy for Local Governance is taking the lead to promote resilience thinking among urban authorities, city planners and policymakers. The blended course Smart and Resilient Cities is designed to engage participants in answering four critical questions:
To what must cities be resilient?
How can cities, as complex systems adapt and, be resilient?
How can cities finance resilience?
How can cities innovate to enhance resilience i.e. making use of open data?