The Hague Academy expresses its solidarity with Ukrainian citizens. Our thoughts are with our alumni, their families and all those in affected regions.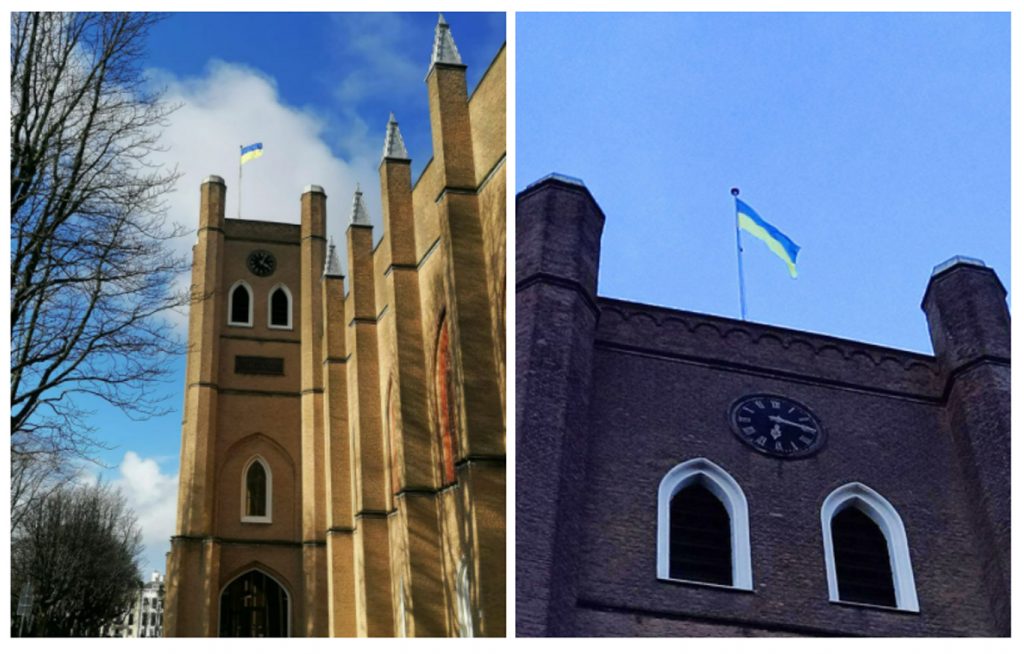 The Association of Netherlands Municipalities (VNG), where The Hague Academy is located, raised Ukraine's flag as a gesture of solidarity with the country.
Jan van Zanen, chairman of the VNG and co-president of the United Cities and Local Governments (UCLG), expressed his concern about the Russian invasion and emphasized the crucial role of local governments in conflict situations, as promoters and facilitators of peace, freedom and democracy. He also stated that it is essential that we remain in dialogue at the local level and stand united striving for peace.
"As European mayors and elected representatives, we cannot look away from what is happening. Let's continue working together so that we can get out of this terrible situation as quickly as possible", said Van Zanen.
As VNG further explores channels that can be used for direct support, they opened a forum for Dutch municipalities to exchange initiatives to offer support to Ukrainian municipalities. They also expressed support for the letter in which the Association of Ukrainian Cities (AUC) calls for protecting the democratic world by imposing effective long-term sanctions against Russia. The Dutch association shared the message with the Dutch cabinet.
UCLG has also released a statement expressing concern with the situation in Ukraine. The world umbrella organisation of cities, regions and municipal associations condemned the military attack and urged the cessation of all military actions and the respect of international agreements. "We speak with one united voice when we say that nothing can justify war, the targeting of cities and the loss of innocent civilian lives", the communication stated.