Leadership in Corona times
Leadership and good governance are crucial in preventing the further spread of Corona. Not only for an adequate response by health services, but also for equal access to water and sanitation facilities, economic support measures, respecting human rights in rule enforcement, and reliable information and communication. We are happy that through our online activities, we can continue our work strengthening the capacities of governments and civil society for promoting good local governance worldwide.
Customised training offer
The Hague Academy is going online and so is our training offer! We go beyond the traditional webinars and have developed several interactive learning programmes. In these programmes, we combine presentations from experts with individual assignments, group work, games, video tours to study visits, individual coaching, and live events.
Our trainers put a lot of effort into designing scripted content and deliver intensive e-facilitation. They facilitated tailor-made, online courses for participants based in Jordan, Sudan, Uganda, Somalia and Afghanistan. With our tailor-made, interactive approach, we make sure each individual participant stays engaged from start to end and create an optimal learning impact.
Practical information
Our online platform is easily accessible, even with low Internet speed. In the past months, we have been able to reach out to practitioners in countries like Afghanistan, Sudan, and Somalia. The time investment for participants varies from two to eight hours a week. Are you interested in a customised course? We are happy to advise you. You can contact us at info@thehagueacademy.com.
Further reading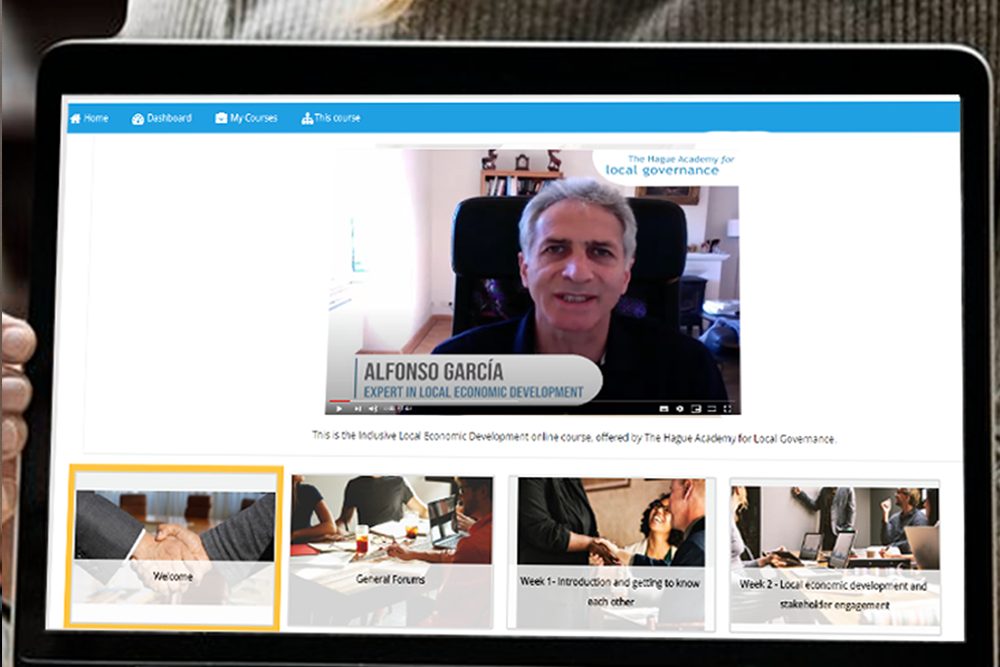 For a closer look at our online LED-course, read: Learning Local Economic Development at a distance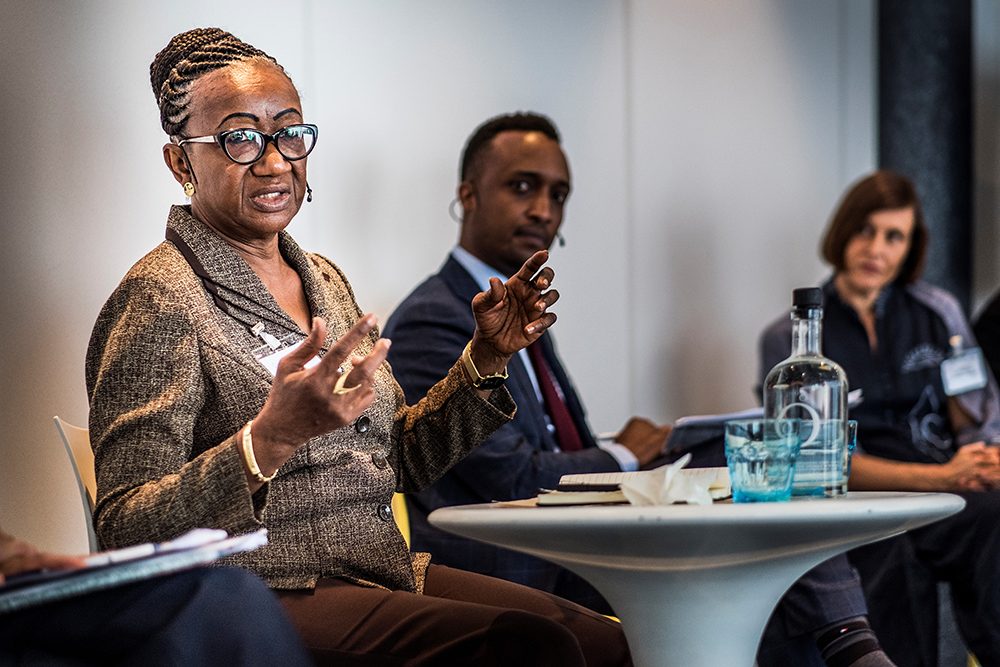 For more information about the role of local governments in combatting an epidemic, read the story about Monrovia.