From 11 to 22 March 2013, The Hague Academy for Local Governance organised a training course on Decentralisation, Democratisation and Development. With eleven enthusiastic participants, the course tries to answer the question how to strengthen democracies, increase decentralisation and improve development. The participants came to The Hague from all over the world, from Nicaragua to Bangladesh and from Palestine to Tanzania, and this resulted in a great mix of different experiences and perspectives on the subject.
Throughout the course, many subjects were covered. During the first few days the basic concepts and context of decentralisation, democratisation and development were the subjects of the sessions. Especially the session on Decentralisation by Alfonso Garcia was acclaimed, taking the participants "from their seats to another world of thinking" and "ruining some old fashioned theories related to democracy." Among the subjects that were discussed during the rest of the course were gender mainstreaming, local economic development and accountability.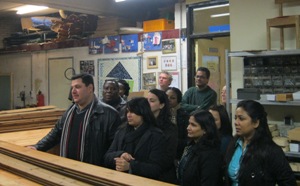 With the participants, we visited the heart of the Dutch political system, Het Binnenhof in The Hague. During our visit at the Ridderzaal and the national parliament, a discussion among the participants broke out on how such a democratic nation as the Netherlands could still have a queen, and not a chosen president. We also made a visit, for a session on citizen participation, to a local centre which aims at empowering fathers in a neighborhood of the Hague. One participant experienced this "as a real eye opener" and the visit showed how the theory regarding citizen participation of the other sessions could be brought in practice.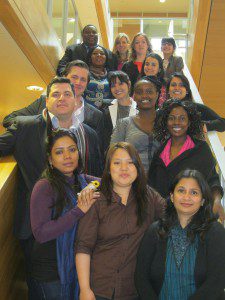 Although the course covered many different subjects, participants noted that everything linked well together. Thanks to the knowledgeable and capable experts, the participants remained enthusiastic and energetic throughout the whole course. Overall, this course proved to be a great success and after two intensive weeks, the participants returned home eager to use their new knowledge and capabilities in their daily work and lives.