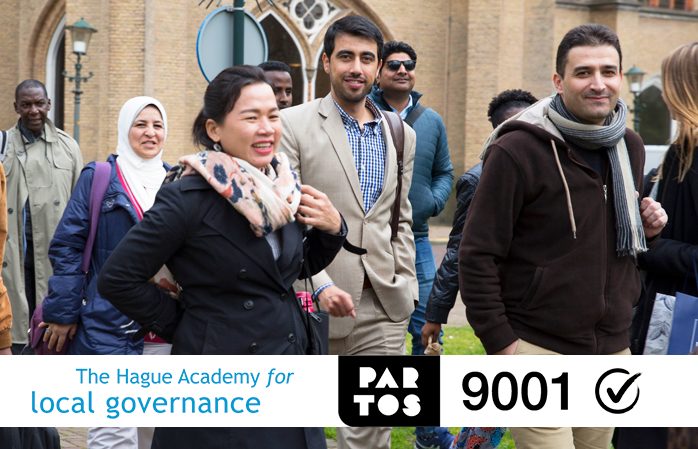 We can now proudly say that as of February 2020 The Hague Academy for Local Governance is PARTOS 9001 certified.
The Partos 9001 is the most appropriate application of the ISO 9001 for development organizations, taking into account standards and quality marks existing in the sector.
The Hague Academy aims to work with the highest possible standards to develop the knowledge and skills required to improve local governance worldwide. In summary this certification means that we can offer good quality services to our target groups, whose feedback was crucial in this process.
Thanks to its quality management systems, The Hague Academy now joins organisations such as Oxfam Novib, Care Nederland, RNW Media and Terre des Homes in providing consistent and good quality services, certified by PARTOS 9001.
You can find more info about the certification here.