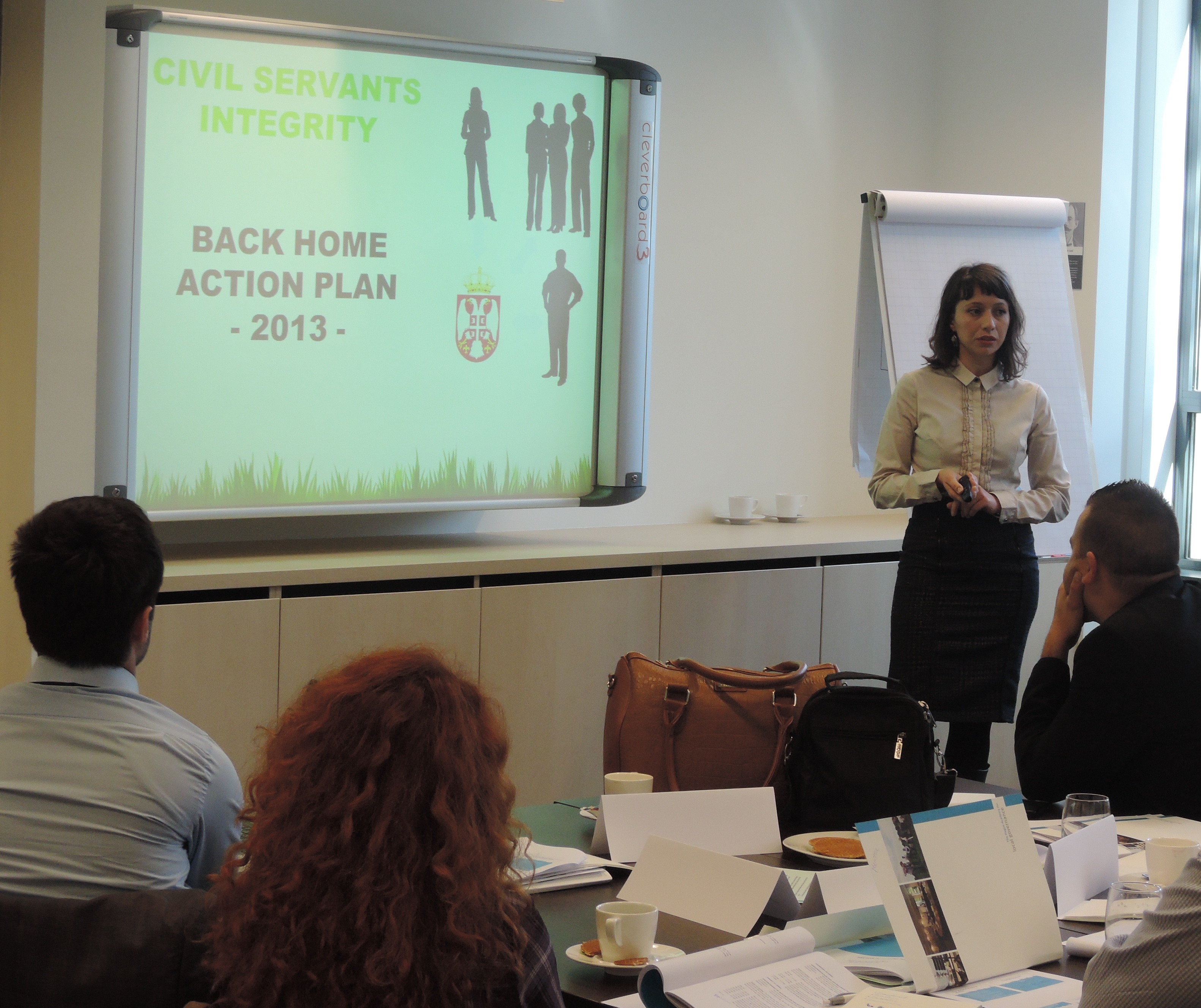 Biljana Tadic working for the Basic Court Novi Sad in Serbia participated in the course "Integrity for Civil Servants " in 2014. She was recently appointed a judge.
"My group of training participants is slowly, but steadily, marching towards decision making positions, 'infected' by integrity-awareness". Inspired by the training in The Hague, I proposed to the Dean of the University in Novi Sad where I also teach, to set up an academy of integrity. The academy should sensitise students to this crucial social value, free in expressing what kind of society they would like to live in and holding public institutions and public service representatives accountable. The Dean supports me and agreed to build up a team that will work on this. We are in the stadium of setting things up and I am very much looking forward to the start the first activities."
Also interested in participating in a course on this subject? From 7 to 18 March 2016 our open course "Integrity and anti-corruption" takes place.