From 17 to 22 July, The Hague Academy, in partnership with UNCDF, organised a training to help local authorities identify tools to help recognise vulnerabilities to climate change. One participant from the Climate Change Resilience and Financing course met with the Academy to discuss the initiatives taking shape in his home country.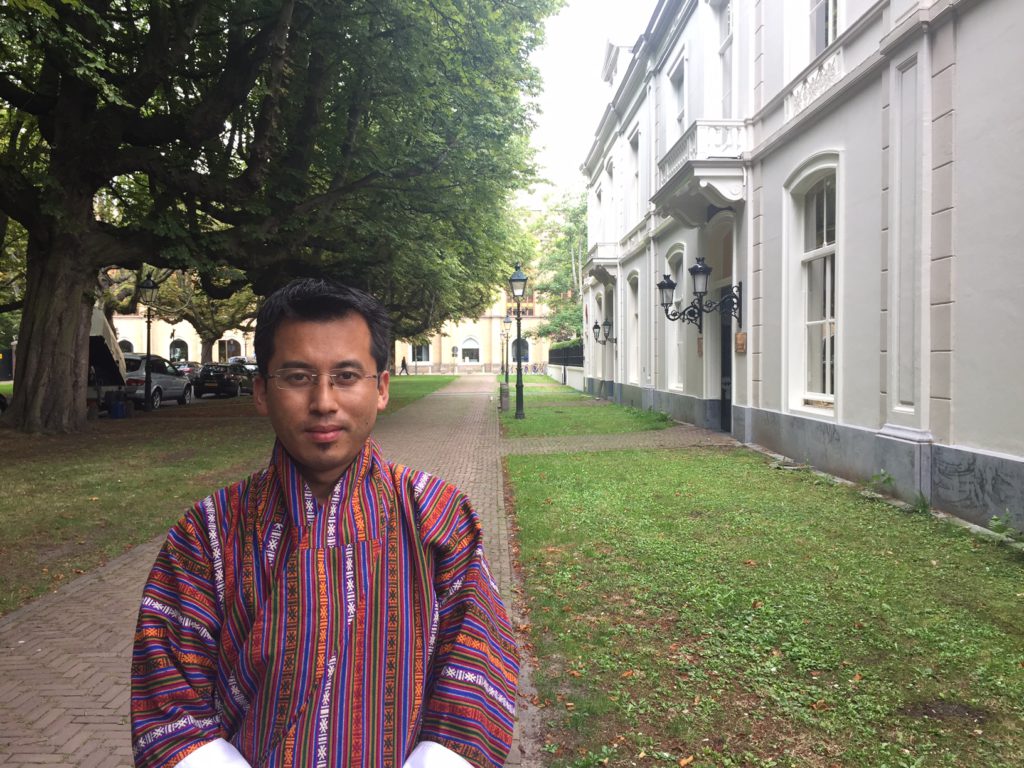 Building social accountability towards climate adaptation is one of the top priorities in Bhutan. The constitution of this small kingdom wedged between China and India sets forth that forests must cover at least 60% of the nation's land. To date, this number is 74%.
This is important to Sangay Dorji, who recently participated in the Academy's Climate Adaptation course. As a programme officer with the Department of Local Governance at the Ministry of Home and Cultural Affairs, Sangay works to ensure that local communities continue to balance development with environmental conservation.
"We're approaching these challenges through education and awareness-building because the preservation of our environment is one of the four pillars of Gross National Happiness (GNH) which is the development philosophy for Bhutan."
During the week-long course, Sangay and his fellow participants discussed sustainability approaches to urban planning and discovered important tools for facilitating resilient infrastructure at the local level.
"Climate change is happening in my community, [but] the climate change resilience and financing course by the Academy and UNCDF has furthered my thinking about enacting climate adaptation policies. I'm confident that in the next six months we will implement plans to enhance the capacity of no less than 20 local governments in Bhutan."
Related Reading
Expert Q&A: Climate Change Resilience and Financing Solutions for Local Authorities
June 2017