Local solutions for large movements of refugees and migrants

Course Introduction:
The world is currently witnessing the highest levels of human displacement on record. According to the latest figures of UNHCR, an estimated 68.5 million people worldwide have been forced to leave their homes. Among them are nearly 25.4 million refugees. Local governments are at the forefront of the response to these developments, providing essential services, and developing innovative solutions to complex and rapidly changing circumstances.
In this one-week course, we will explore the role of local authorities in receiving and integrating refugees. We will address several dilemmas confronting local authorities, including how to mainstream the specific needs of migrants and refugees in local development planning, and how to boost economic opportunities and the delivery of inclusive services (i.e. health care, education, waste management).
Is it better to create a refugee camp, or do we try to integrate refugees into the community? How can we maintain social cohesion in communities affected by migration?
In exploring these issues, the course will highlight the latest developments in the field, spotlight case studies, and reflect on the practical experiences of the experts and participants. The training will take place in The Hague from 4-8 March 2019.
Learning Objectives
This course will help you:
Describe the roles and responsibilities of local authorities in managing large movements of refugees and migrants;
Discuss the linkages between local migration challenges, the national context, and global trends as well as legal and institutional frameworks;
Recognise the importance of investing in social cohesion in all aspects of the local response to migration and displacement;
Describe different approaches to support local authorities in planning for migration and displacement;
Develop approaches to strengthen service delivery in an inclusive manner;
Intended Audience
The course targets policy- and decision-makers at different levels of government, development practitioners, NGOs and researchers who work to implement local policies for refugees and migrants.
Experts
The course will include contributions from experts (TBC) with practical and international experience supporting local authorities in their response to large movements of people.
Ana Uzelac
Senior Research Fellow
A political scientist by training, Ana Uzelac has worked as a reporter and a policy advisor in the humanitarian sector before joining the Clingendael's Conflict Research Unit. She brings to CRU over 15 years of experience of fieldwork in various political upheavals and protracted crises across the world – from Eastern Europe to the Horn of Africa and the Middle East.
Anna Piccinni
Political Analyst at OECD
Works on issues related to migrant and refugee integration in cities. You can learn more about her work in this report, Working Together for Local Integration of Migrants and Refugees.
Burçe Dündar
Portfolio Manager, Syria Crisis Response and Resilience
Works with UNDP in Turkey to promote inclusive sustainable growth in the context of the Syrian crisis.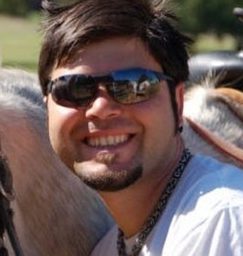 Sertaç Turhal
Project Manager at UNDP
Experience leading multiple projects on inclusive sustainable growth in the context of resilience and host communities in Syrian Crisis Response.
Jaap Gräber
Founder and Director at Urban Solutions and Planning for Mass Migration
Experience working with UNHCR, the EU and the Dutch Ministry of Foreign Affairs and field experience in Jordan, Turkey and Southeast Asia.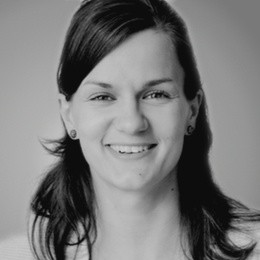 Linda Kaput
Senior Consultant at Jester 
Supports organisations in identifying their core values to think strategically about the future and succeed in a more interconnected world. She has public and private sector experience with local governments and NGOs around the world, including scenario planning in response to migration in Jordan.
Dayana Al Alam
Programme Officer at The Hague Academy for Local Governance
Specialises in urban governance and development. She has experience with the integration of refugees in the Lebanese context including the evaluation of an innovative mobile approach to improving service delivery for refugee women who are also victims of gender-based violence. More information about the ICRW initiative can be found here.
Practical Information
The course fee is € 2.450,-. This includes all training-related costs, as well as drinks, lunches, training materials and travel during the training programme. Travel to and from The Hague and accommodation are not included. Group discounts are available if you participate with three or more colleagues in this course. Email us for more information. The course language is English.
For questions or more information about this training, please direct your inquiry to info@thehagueacademy.com or call +31(70) 37 38 695.
Participants to our courses are predominantly funded by their own employer (municipalities, ministries, NGOs and training or research institutes) or by a donor or development agencies. If you are looking for additional funding opportunities, there are a few organisations you could approach. Learn more
Nuffic Scholarships
The Netherlands Organisation for International Cooperation in Higher Education (Nuffic) offers scholarships for training courses in the Netherlands. These scholarships seek to develop and strengthen the skills, instincts, and abilities of professionals to enable their organisations and communities to succeed in an ever-changing world. To learn if this course is open for Nuffic applications, please visit our Nuffic Scholarships page. Please note that Nuffic Scholarships have a separate application process.
Application Procedure
The Migration and Local Authorities course will take place in The Hague from 4-8 March 2019.
Payment
After submitting your completed application, you will receive a confirmation of your course registration and an invoice. The payment deadline is 4-weeks prior to the start of the training course.
Payments can be made by bank transfer or by PayPal request. We offer the option of paying in one or two installments. An advance payment of 50% secures reservation of a seat on the training until the payment deadline. Your participation in the course is guaranteed only after receipt of full payment before the 4-week deadline.
If no payment is received before that deadline, then your registration will automatically be cancelled. Please note that The Hague Academy accepts registrations on a first pay, first served policy.
Some countries require a visa to enter the Netherlands. Please check with The Netherlands or the embassy for the visa requirements related to your country. Because of the length of time needed for the visa procedure, we advise you to start this process as soon as possible.  Once your payment for the course is confirmed, The Hague Academy will send you an acceptance letter which will assist you in arranging your visa to The Netherlands.
Cancellation
Under certain circumstances, participants may need to cancel their attendance in the course. For cancellations before the payment deadline, there are no costs involved. Payments made before the deadline will be reimbursed. An administration fee of €150 will be charged.
We strongly encourage you to start with the visa application procedure at least six weeks before the start of the training programme in order to prevent late cancellation.
A cancellation fee of 50% of the course fee will be charged for participants cancelling between four and two weeks prior to the start of the training. If you cancel your participation within the two-week period before the start of the course, then you will be required to pay 80% of the course fee.
It is always possible to nominate a suitably qualified candidate to replace you without extra charge, in the event that you cannot attend the course.
The Hague Academy for Local Governance reserves the right to cancel a course if the number of participants is insufficient or due to any other unforeseen circumstances. In this case, your payment will be 100% reimbursed. Other costs such as transportation or hotel cannot be reimbursed.
Contact Information
For questions about this course and the application process, or to inquire about our tailor-made courses on this topic, please contact us by email at info@thehagueacademy.com, or call +31-70-3738695 .