The Hague Academy took part in the 2018 Africities conference in Marrakesh, Morocco. Organized every three years, the 8th edition of the conference took place from 20 to 24 November and welcomed more than 8,000 participants, including more than 5,000 local government officials from across the continent. Africities is recognized as "the most important democratic gathering in Africa."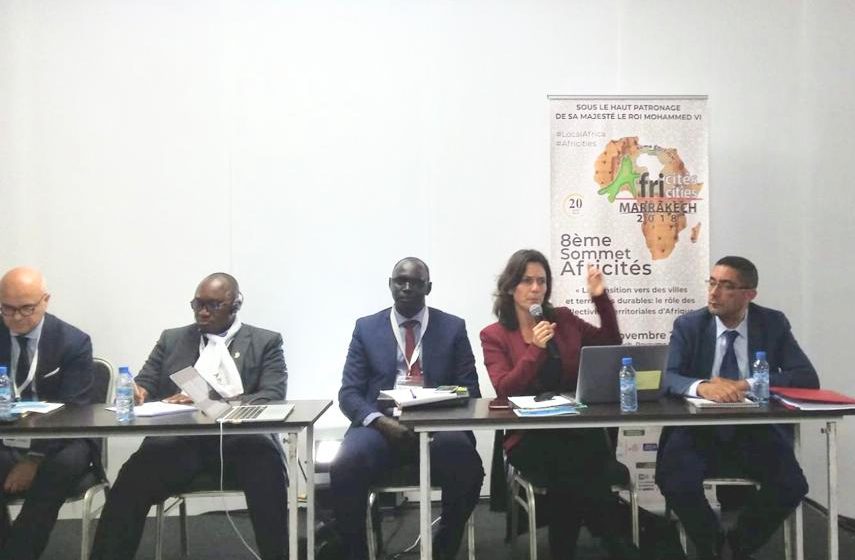 This year's summit addressed "the role of African local governments in the transition to sustainable cities and territories," and focused on themes of unemployment, urban expansion, and climate change. The flagship pan-African event is organised by United Cities and Local Governments.
Following an innovative week where we formed new partnerships and discussed future cooperation, the Academy looks forward to building on the momentum from the strategy sessions and (spontaneous) meetings, and we welcome you to explore the career-advancing opportunities offered by The Hague Academy.
Scholarship Opportunities
The Netherlands Organisation for International Cooperation in Higher Education (Nuffic) offers scholarships for training courses in The Netherlands. These scholarships seek to develop and strengthen the skills, instincts, and abilities of professionals to enable their organisations and communities to succeed in an ever-changing world. Initiated and funded by the Dutch Ministry of Foreign Affairs, Nuffic scholarships cover tuition, roundtrip flights, accommodation, insurance, and a modest daily allowance. To qualify for a Nuffic scholarship at The Hague Academy, you must first obtain academic admission to an Academy open registration course. Learn more
Shiraka is a Netherlands-MENA partnership programme organised by the Ministry of Foreign Affairs of the Netherlands. It includes a training approach that seeks to support sustainable democratic transition in the MENA region and contribute to political developments in the MENA region. The Hague Academy for Local Governance develops and leads several trainings that are designed for senior public officials. These training combine theory, practical skills development, and site visits and seek to advance decentralisation and economic development. Learn more
Additional Resources
Each year, The Hague Academy offers open registration courses for professionals from all over the world. These short courses provide opportunities to exchange ideas and experiences, gain knowledge from experts on various international concepts and tools, and broaden perspectives to boost social and economic development at the local level. Learn more
In addition to open registration courses, the Academy organises on-demand training programmes that combine several methods and topical expertise. These Tailor-made Trainings (TMTs) and their related knowledge-sharing activities are offered in, but not limited to, English, French, and Arabic, and can be convened in the Netherlands or in your own country. Learn more
Talent for Governance is the Academy's own scholarship programme for young and ambitious civil servants. It provides practice-oriented learning experiences to local government practitioners and consists of three parts: a training course; an internship at a Dutch municipality; and access to a global network of professionals. To date, there have been more than 70 Talents. Learn more
On 24 April 2018, The Hague Academy celebrated its 10th Anniversary. During a full-day conference that featured alumni, former staff, a comedian and the Mayor of The Hague, participants discussed the evolving space of decentralisation and local service delivery and the future of skills development. The official theme of the conference was Trends and Challenges in Local Governance. Learn more
About The Hague Academy
Good local governance is crucial to progress. However, local authorities too often face barriers when providing services and supporting development. Learn how the Academy is improving the knowledge, skills, and confidence of practitioners and professionals to jointly strengthen local governance.