In 2016, Stephen Molatlhegi was selected for the Academy's own scholarship programme, Talent for Governance. While serving as Project Officer for the poverty eradication programme in Kweneng District in Botswana, Stephen participated in the two-week Academy training on Local Economic Development prior to his internship at the municipalities of Meppel and Steenwijkerland. In this feature for The Hague Academy, Stephen recounts his experience with the Talent for Governance programme. In Part 2, Stephen shares his back home action plan.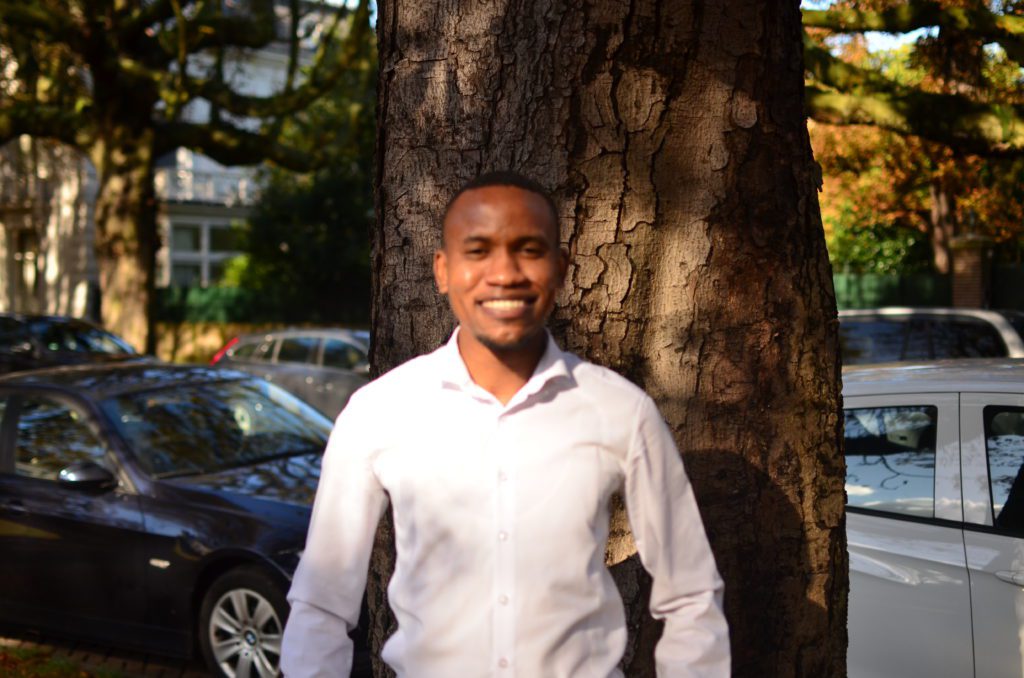 Being selected for the Talent for Governance programme to engage in the Local Economic Development training was a major honour and an astonishing journey of capacity development.  The programme focused on the variety of ways in which local and regional agencies can work with the private sector in order to stimulate local economies. It also emphasised management issues of building local capacity, attracting investment, infrastructure, human resources and focused as well on the rationale and impact of local development policies.
Although the programme was a bit intensive, it provided an incredible opportunity to share ideas, and learn from facilitators as well as from other participants. I enjoyed the rich training curriculum that helped us draw from our shared and divergent experiences, and which emphasised how we can apply the lessons to our local context. Every day was different from the last and there were always exciting topics, exercises or cases to discuss.
The collaboration with a dynamic team of 18 other highly motivated and ambitious participants from African and Asian countries and highly experienced international experts was also phenomenal. The chance to engage in ideas exchange with people from around the world, living together and sharing our experiences, was very remarkable.
"Being a Talent and interning at the municipalities of Meppel and Steenwijkerland was a fantastic opportunity to understand how sustainable economic development really works or doesn't work in some cases. I have gained skills that I can use to make a positive impact on my community and country."
My experience was also shaped by interactions with the world outside class, which was in the form of site visits. It was nice sharing the experience of discovering important sites with colleagues including the Peace Palace, the King's Palace, Scheveningen community and the International Criminal Court.
After two weeks of classes and field visits, I had an opportunity to do my internship at the municipalities of Meppel and Steenwijkerland. The internship was a real eye-opener, and I had two very distinct experiences.
First, the cultural experience where I explored the Steenwijk city from top to bottom and got to better understand the lives of people living in very different circumstances from my own. I also stayed with a host family, which offered me an opportunity to immerse myself in everyday Dutch culture. Second, there was the work experience where I got to visit numerous organisations to gain a better understanding of how they bring economic benefits and improved quality of life for residents in the local municipal area.
Being a Talent was a fantastic opportunity to understand how sustainable economic development really works or doesn't work in some cases. The experience helped me grow as a person, by broadening my cultural horizons and gaining new perspectives on how people work and move about their daily lives. I also gained skills that have helped me make a positive impact in my community and my country.
I can say the experience surpassed my expectations, and I could not have asked for a better professional development opportunity to empower me as a community development practitioner. I would recommend the Talent for Governance programme to every ambitious young civil servant seeking to improve their skills and empower their communities.
Stephen Molatlhegi is a young civil servant from Botswana. Based in the Kweneng District Council, Stephen works for the Ministry of Local Government and Rural Development as a Project Officer for the Poverty Eradication Programme. In this role, he is responsible for facilitating the establishment of small enterprises or income generating projects for the economic empowerment of people from disadvantaged backgrounds.