Itani Albert Dzebu is a local economic development manager in Musina Local Municipality, South Africa. Every day, he is working on creating an environment conducive to economic growth. He coordinates business activities within the local municipality, promoting programmes that aim to bring economic growth to both, locals and migrants. But what does that look like?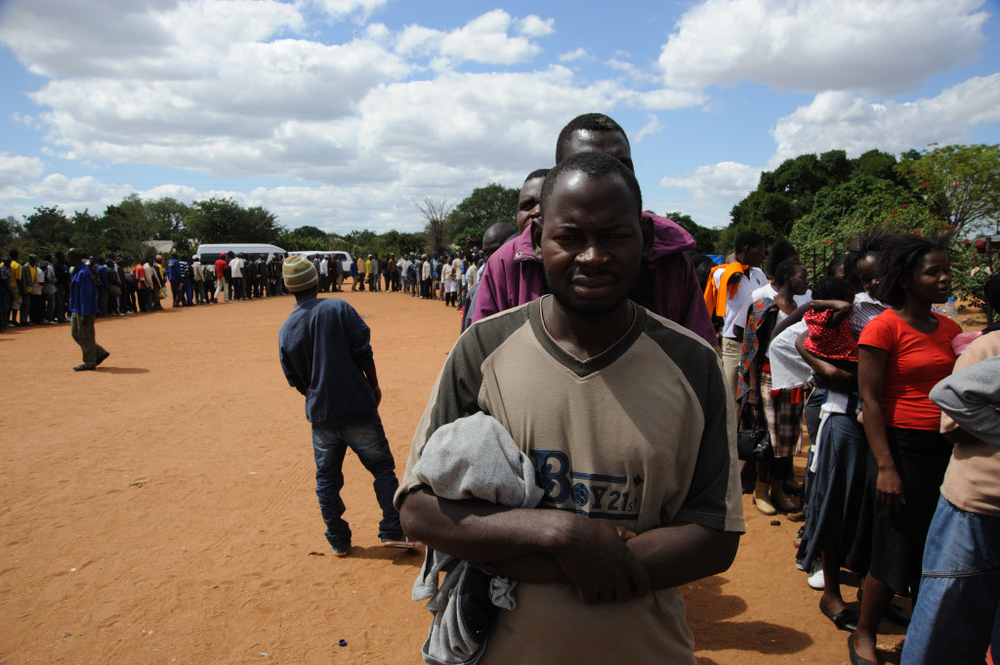 Migration in South Africa
In the last decade, an increase in migration to South Africa has exacerbated local tensions by increasing the competition for access to local services. The increased migration has placed strains on already limited available resources.
Migration generally poses a strain on local governments' abilities to deliver basic services and security. The major service-delivery challenges faced by Musina local Municipality are the provision of houses, maintenance of road networks in the town, access to basic health services and engagement of residents by local municipal leaders. The municipality also faces challenges such as crime, high unemployment and a lack of resources, both human and financial to deal with the arrival of migrants.
According to Itani, "There's a need for the central government to work together with local governments in addressing illegal migration and improving service delivery in the town".
The pressure on Musina is particularly high, best explained through its unique placement on the map:
"In South Africa, we have policies and regulations that deal with migration, my town Musina, borders South Africa, Zimbabwe, Mozambique and Botswana. This is the last town towards the biggest border post to Southern African Development Community (SADC) Beitbridge".
For migrants with families in South Africa, it is relatively easy to reunite while waiting for their applications to be approved. But Musina is struggling to supply its high migrant population with few opportunities. Many lack access to accommodation, food, or health facilities. South African national authorities have set up shelters managed by nonprofit organisations to assist both documented and undocumented migrants. But, as Itani puts it: "you will find that those facilities are highly populated and it is a big challenge for nonprofit organisations to supply some services ".
Migration and Local Authorities course at the Hague Academy
Itani chose the Migration and Local Authorities course at the Hague Academy to learn from other country contexts in how they manage migration challenges.
"My expectation when I joined the course was that I was going to share my experience and benchmark with other countries that are able to manage their migration issues in an effective way. And also learn more about how my municipality can able to assist and support migrants."
The Local Entrepreneurial Development Strategy
With best practices learned at the Hague Academy, Itani put to motion the local entrepreneurial development (LED) Strategy at Musina Municipality. One of the priorities of the LED Strategy is to tackle discrimination against foreign migrants and to promote migrant labour. In his own words: "Rather than focusing on the challenges posed by illegal immigrants, the Musina Municipality LED Strategy has chosen to focus on creating enabling conditions for employment of both local and foreign workers".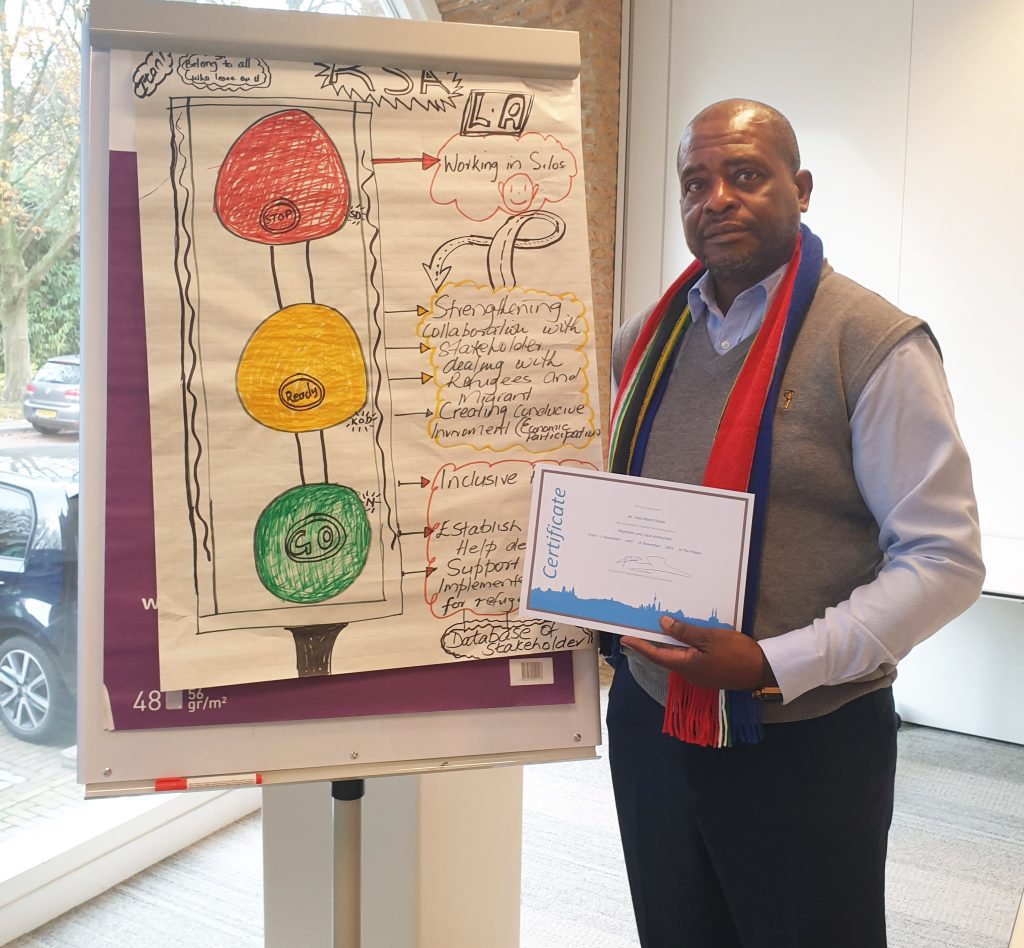 As now LED project lead, Itani hopes to make business and economic development accessible to incoming migrants. Musina Local Municipality is a mining town previously dealing with copper and now with diamond. Workers who are employed in those mines are often foreigners from Zimbabwe and Malawi, some of them get married to South Africans and obtain citizenship. Musina Local Municipality partnered with nonprofit organisations and the private sector. Three refugee centres have been established to accommodate migrants. Local businesses provide food and clothing for the refugees. Migrants that need to do business in trading are assisted by the Business Registration Office in the municipality to formalise and register their businesses, about 20% of businesses in Musina are owned by foreigners.
A Migrant- and Refugee-Conscious Approach
"In most cases, migration is not taken into consideration when we do our Integrated Development Plans at the municipality." One of the most useful lessons Itani picked up, then, was a migrant- and refugee-conscious approach to economic development in his local government. "We should identify stakeholders and organisations that are dealing with migration issues and include them when we develop policies and regulations with local authorities."
Another essential learning that Itani identified was migration theory, namely its push and pull factors, either voluntary or forced. "We had a group from Turkey and they shared a very good example of what they are doing in terms of migration, especially around social cohesion. They organised sports games between citizens and migrants which helped relieve some of the tension".
Back Home Action Plan
For his back home action plan, Itani has proposed to establish a Migration Help Desk in Musina. His aim is to assist both migrants and refugees to voice out their challenges with the municipal leadership and management.
"I had a meeting with different nonprofit organisations and they are very positive about the proposal, the next step is to submit a report to my Portfolio Committee If they recommend the report, it will be tabled in the Executive Committee in the Council for approval."
Investing in South Africa's Upcoming Growth
South Africa will continue to grow economically and demographically, and local policy makers like Itani are looking to invest in their country's upcoming growth. Musina municipality has enacted a development programme to create more than 20,000 jobs in the coming years, a good number of them expected to be occupied by migrants.
"The investment is done by China which is called the SEZ (Special Economic Zone)".
Itani foresees a Musina and South Africa where people will stay regardless of race and origin, fulfilling their name of a "rainbow nation".
___________________________________________________________________
Join our Urban Governance: Resilient and Smart Cities Course!
Interested in how local authorities can develop innovative solutions to the complex challenges of displaced populations? Sign up to our Migration and Local Authorities course, taking place annually. In 2022, the course will be held during the summer, from 4