Course Introduction:
Conflict and its myriad forms — interstate war, intrastate rebellion, militia's destabilising a region, violent extremism or social exclusion — affect the security of communities in many parts of the world. This course discusses how to increase community security in countries or regions where security is weak as a result of past or ongoing violent conflict.
Through conflict mapping and analysis, course participants will unpack the causes of conflict and identify the different stakeholders that influence community security. These include national and local authorities, international (judicial) institutions, security actors, community leaders, radicalised youth or former combatants.
Based on these conflict analyses, we will discuss different approaches that can help transform conflict and increase community security. Together with international experts from Transitional International, the Human Security Collective, the Centre for Conflict Studies and PAX for Peace, the following questions will be addressed:
What can be expected from strengthening the capacities of local government? In which context does this work best? And how can local successes be scaled up to the national level?
How can we build on existing pockets of social cohesion within the community?
How can security actors become more sensitive to the needs of communities and how can the community be involved in increasing security at a local level?
How can ex-combatants be integrated into the community in a peaceful manner? What strategies for Disarmament, Demobilisation and Reintegration (DDR) have been successful?
What opportunities do the international legal framework and international actors provide to increase security at the local level? And what is the potential of transitional justice in conflict transformation?
How can access to justice and legal empowerment for citizens be increased to promote community security?
What can be done to counter extreme violence and terrorism and to prevent radicalisation of youth?
What is the impact of economic programmes, especially for youth, on community security?
"In a world where a majority of states show signs of fragility, it becomes ever more important to work directly with local authorities in communities in promoting the rule of law and security. This course provides participants with the tools for that."
Pall A. Davidsson, Rule of Law Desk Coordinator, Transition International
Key Information
This training will be organised in cooperation with Transition International.
The training will take place from 29 October – 9 November 2018.
Group discounts are available if you participate with three or more colleagues.
For general inquiries, please contact info@thehagueacademy.com or call +(31) 70 37 38 695.
Learning Objectives
The course will help you:
understand the root causes and dynamics of conflict;
increase knowledge of the different approaches and tools for conflict mapping and conduct a conflict analysis;
gain more insight into the roles of different governmental, security and judicial institutions in conflict transformation and restoring security;
Reflect critically on the general notions of the Rule of Law, its dilemmas and its implementation at the local level;
understand the need for comprehensive security programming and community-driven approaches to reintegration, prevention of violent extremism, local economic development and social cohesion;
apply the lessons learned in the simulation exercise.
After successful completion of the course, you will receive a certificate from The Hague Academy for Local Governance.
Intended Audience
Professionals from government agencies, civil society, and non-governmental organisations, as well as international institutions, who have been working directly with or on issues related to conflict-affected areas.
Experts and Experience
The experts will present international concepts, practices and case studies from the Balkans, the Middle East and Africa. Furthermore, the participants will engage in a simulation game on East-Congo, in which they will take the perspective of either the UN mission, national government, local government or community representative, and have to deal with stakeholders influencing the conflict such as militias, armed youth, religious and traditional leaders.
In this interactive course, participants will be invited to also share their own experiences and learn from each other. A study visit to the International Criminal Court is also part of the curriculum.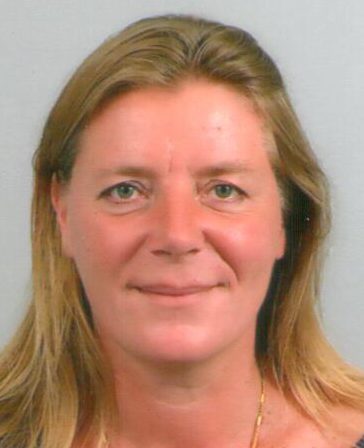 Irma Specht
Irma Specht is an anthropologist who brings 25 years of programming experience in conflict-affected countries. She designs strategies and policies on Community Violence Reduction (CVR), community-based reintegration, local economic and social development, and other community stabilisation programmes. She led the design of A new approach to Community-based Reintegration and Security (CBRS), aimed at the local reintegration of ex-combatants and other conflict-affected groups. CBRS is now being implemented in several countries around the world.
Brianne McGonigle Leyh
Brianne is an Associate Professor with Utrecht University's Netherlands Institute of Human Rights where she specializes in human rights, transitional justice, victims' rights, and international criminal law and procedure. She is an Executive Editor of the Netherlands Quarterly of Human Rights, a member of the Utrecht Young Academy, and Senior Counsel with the Public International Law & Policy Group (PILPG). In 2011 she obtained her Ph.D. from Utrecht University where she wrote her award-winning dissertation on victim participation in international criminal proceedings.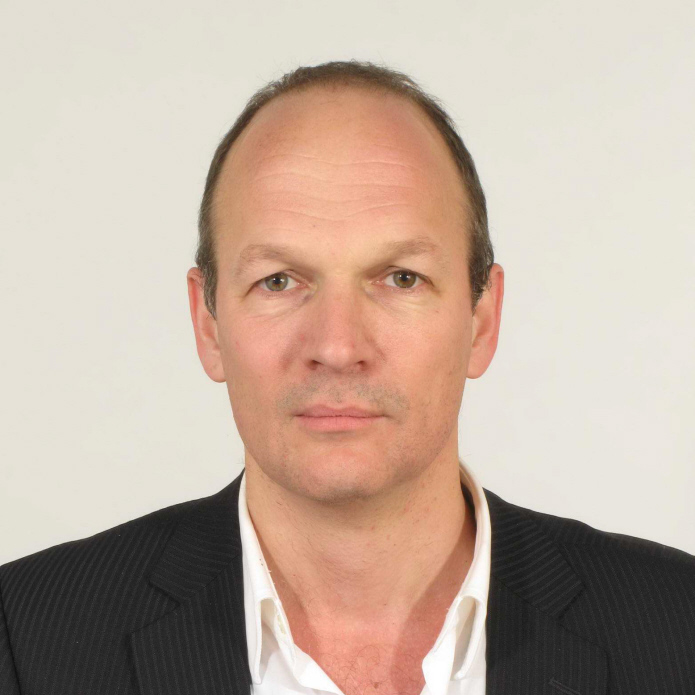 Chris van der Borgh
Chris is an assistant professor at the Centre for Conflict Studies at Utrecht University in the Netherlands. He specializes in conflict analysis, political development and international conflict resolution and peacebuilding. His recent research deals with the contentious processes of international intervention and post-war reconstruction. He has extensive field experience both as a practitioner and a scholar.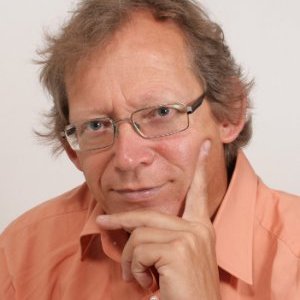 Dion van den Berg
Dion works as a senior policy advisor at Pax for Peace. His expertise concerns the promotion of interreligious dialogue, democratisation and peace activities notably in Srebrenica, Ukraine, Syria, Congo an South Sudan. Dion is a committed activist and outspoken advocate for peace who links everyday problems in towns and villages to the conflicts in faraway places. He has two principal fields of interest: democratisation and consolidation of peace, and religion and conflict. As a peace professional, he has worked with numerous municipalities and has written several publications about municipal peace policies.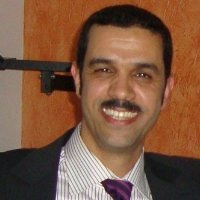 Habib El Mrabt
Habib is an expert on extremist movements and community reintegration. He has designed different national and local programmes of reintegration and prevention in Iraq, Libya, Syria and Jordan. In addition to his extensive rehabilitation experience with former fighters and children in detention, Habib has led dialogues involving extremist groups, states, international organisations, tribal elders and religious leaders throughout the MENA region. Habib El Mrabt has a Master's degree in International Relations and Public Law. He is a native Arabic-speaker, Islamic scholar and fluent in English and French.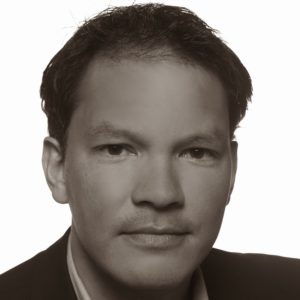 Pall A Davidsson
Pall is an expert in peacebuilding and conflict resolution through security and justice reform. He has more than a decade of international experience in capacity building programmes for justice and security institutions notably in Africa and Eastern Europe where he has lived and worked. Recently, he led the peacekeeping efforts of eleven UN agencies to develop a Joint United Nations Programme to move Darfur from protracted crisis to development through comprehensive support for the rule of law. Pall also has experience with UNDP, UN Global Focal Point for Police, Justice and Corrections and the World Bank.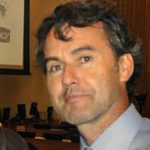 Fulco van Deventer
Fulco is the deputy director of the Human Security Collective. In the last 10 years, he has focused mainly on civil society actors in conflict areas and fragile states and their role in conflict prevention and countering violent extremism. Fulco has experience as a consultant on governmental reform in the Caribbean Island States and on post-war reconstruction in Lebanon. He has also worked with a large variety of civil society organizations in Vietnam, India, Colombia, Guatemala, West-Africa and in the Middle East where he focused on building institutional capacity.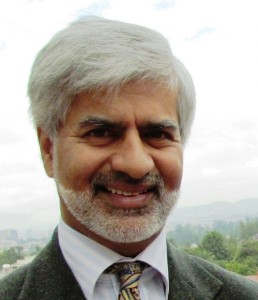 Lyal Sunga
Lyal is a well-known specialist on international human rights law, international humanitarian law and international criminal law. He formerly served as the Head of the Rule of Law program at The Hague Institute for Global Justice in The Netherlands, and a former Special Advisor on Human Rights and Humanitarian Law at IDLO in Rome. Over the last 25 years, Dr. Sunga has worked with the UN Security Council, UNOHCHR and UNDP, to name a few.
Practical Information
The course fee is € 3.150,-. This includes all training-related costs, as well as drinks, lunches, training materials and travel during the training programme. Travel to and from The Hague and accommodation is not included. Group discounts are available if you participate with three or more colleagues in this course. Email us for more information. The course language is English.
For questions or more information about this course, please direct your inquiry to the Programme Manager, Samir Marmouri at info@thehagueacademy.com or call +31(70) 37 38 695.
The Conflict, Rule of Law and Local Security course will take place in The Hague from 29 October thru 9 November 2018. Incomplete applications will be neither accepted nor considered in the selection process.

Participants in our courses are predominantly funded by their own employer (municipalities, Ministries, NGOs and training or research institutes) or by a donor or development agency. If you are looking for additional funding opportunities, there are a few organisations you could approach. Learn more
Payment
After submitting your completed application, you will receive a confirmation of your course registration and an invoice. The payment deadline is 4-weeks before the start of the training course.
Payments can be made by bank transfer or by PayPal. We offer the option of paying in one or two installments. An advance payment of 50% secures your reservation to the training until the payment deadline. However, your participation in the course is guaranteed only after receipt of full payment prior to the 4-week deadline.
If no payment is received before that deadline, then your registration will automatically be cancelled. Please note that The Hague Academy accepts registrations on a first pay, first served policy.
Some countries require a visa to enter the Netherlands. Please check with The Netherlands or the embassy for the visa requirements related to your country. Because of the length of time needed for the visa procedure, we advise you start this process as soon as possible.  The Hague Academy we will send you an acceptance letter which will assist you in arranging your visa, but only after we confirm your payment.
Cancellation
Payments received before the deadline will be reimbursed. However, an administration fee of €150 will be charged to fulfill this request. We strongly encourage you to start with the visa application procedure at least six weeks before the start of the training programme in order to prevent late cancellation.
A cancellation fee of 50% of the course fee will be charged for participants cancelling between four and two weeks prior to the start of the training. If you cancel your participation within the two-week period before the start of the course, then you will be required to pay 80% of the course fee.
In the event that you cannot attend the course, it is possible to nominate a suitably qualified candidate to replace you without extra charge.
The Hague Academy for Local Governance reserves the right to cancel a course if the number of participants is insufficient or due to any other unforeseen circumstances. In this case, your payment will be 100% reimbursed. Other costs such as transportation or hotel cannot be reimbursed.
Contact Information
For questions about this course and procedures, or to inquire about our tailor-made courses on citizen participation, please contact us by email at info@thehagueacademy.com, or dial +31-70-3738695.