"How many female Members of Parliament does the Netherlands have?", "Who is your Minister for Women's Emancipation and Child Development?" and "Do women in the Netherlands feel safe?". This is a brief selection of the many questions raised by nine high officials from India who participated in the recent gender-focused training at The Hague Academy.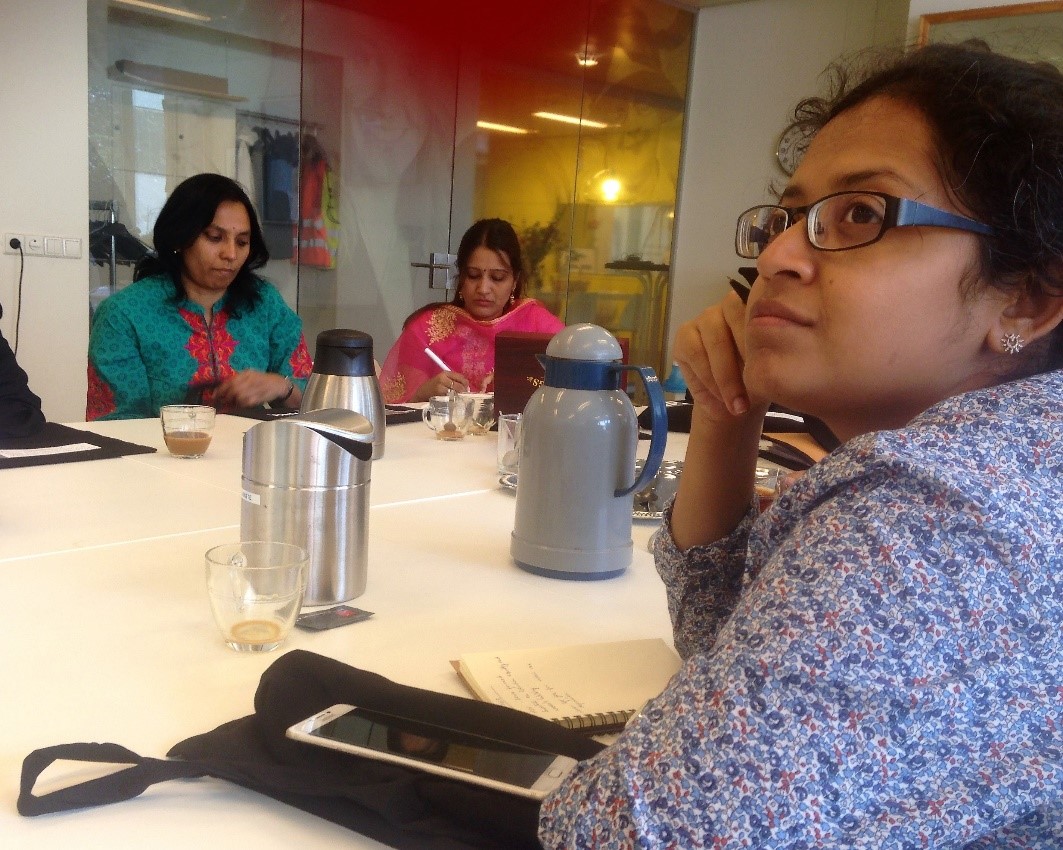 From 6 to 9 September, the delegation took part in a tailor-made study tour about Dutch gender policies. The exposure visit, requested by the Indian UN Women office, aimed to familiarise the participants with the national Dutch approach to gender equality as well as the practical side of these policies. Eager to learn from the Dutch example, the group came to the Netherlands hoping to bring back best practices to implement at home.
On the first day, the participants got to know the Dutch governance system. Led by The Hague Academy's gender expert Qazal Jamali the group learned about the current state of affairs of gender equality in the Netherlands, successes as well as points of improvement.
The participants were surprised to learn that the Netherlands is not as "developed" as it seems when it comes to gender equality. They found it most striking that the Netherlands doesn't have a separate Ministry for Emancipation.
The main difference between India and the Netherlands turned out to be that Dutch women don't need to fight for their basic rights anymore, but the implementation of those rights shows some serious flaws. Participants had the opportunity to dig deeper into these differences in a discussion with gender lobbyist Laila Ait Baali from the Dutch gender platform WO=MEN and at the Atria Institute on gender equality.
The visit ended at the Father Centre, where volunteers are committed to empowering and emancipating men. Goals include enabling men to take care of their children, to know how to cook and to familiarise themselves with men from other cultures.
Bilal Sahin, co-founder of the Father Centre, left the participants with an important message to take home: "Als ieder zijn vloer keert, is het in alle huizen schoon." A Dutch saying, meaning that if everyone takes care of their own issues, in this case on the topic of emancipation, the world will end up being a wonderful place.