Inclusive citizen participation in public affairs is not a new concept. Many countries have wide-ranging initiatives that promote citizen involvement in governing and decision-making processes. From budgeting processes to water management and environmental protection programmes, citizen participation is regarded by some as a crucial mechanism in the pursuit of a sustainable and democratic process.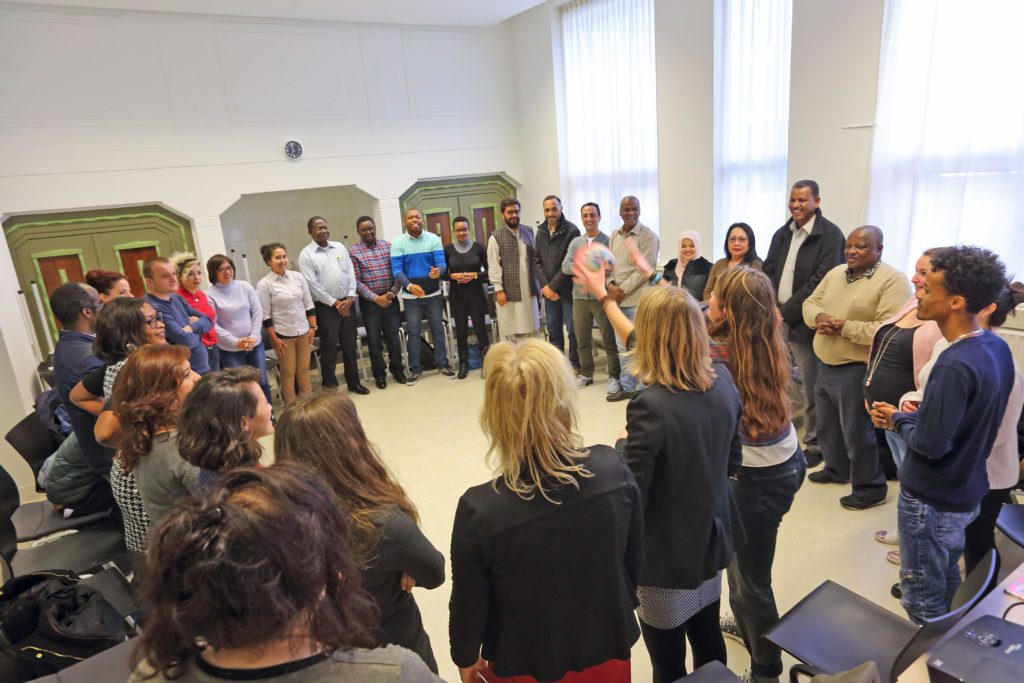 Even though inclusive citizen participation is, among others, intended to produce better (democratic) decisions and is regarded as crucial in the governing process, debate persists on how to achieve successful citizen participation. Attracting and maintaining citizen engagement often proves to be a struggle.
Different political and social contexts, existing power relations and particular forms of citizen engagement make it difficult to construct a recipe that can be reproduced anywhere as it may produce different outcomes. The question that arises then is under which conditions can inclusive citizen participation thrive and produce the greatest gains?
These different challenges, contexts and experiences were discussed during the Citizen Participation and Inclusive Governance 2018 course from 5-16 March at The Hague Academy. A highly diverse group of participants from 12 different countries, representing all government levels as well as NGOs, tackled this question full of energy.
After intensively discussing the matter, the participants were able to agree on the '7 conditions for successful inclusive citizen participation':
Empowered citizens: Citizens who have the skills, knowledge and attitudes to participate, including the ability to organise themselves.
Effectively implemented laws, regulations and policies that enable participation and social accountability.
Commitment to genuine inclusive participation by the government (political leadership and civil service) and citizens: willingness to incorporate citizens' needs and suggestions in policy.
The identification, understanding and involvement of all relevant stakeholders, particularly marginalised and vulnerable groups.
A well-planned process with clear objectives and sufficient allocation of resources (financial and human). The plan and its limitations should be understood by all stakeholders.
A transparent government: the publication of understandable and useable information.
Trust between government and citizens.
The Hague Academy for Local Governance believes that the open exchange of knowledge and experiences between administrators and citizens alike will remain crucial for inclusive citizen participation. And while the approach is still absent or lacking in many countries, citizen participation is recognized as a central principle for effective public policymaking.
This is especially true as communities respond to migration, urbanisation and new technology. Subsequently, the Academy hopes that these seven conditions serve as guidance for local authorities committed to an effective 'public-preference' decision-making system.