Less post-training networking but similar results for post-training change. This is what we can conclude from the impact survey amongst our 2020 open course participants. Due to the coronavirus pandemic, most courses were offered online. It is positive to see that despite the online training modality, participants were still following up the training by sharing their knowledge, inviting new stakeholders and initiating new policies and projects.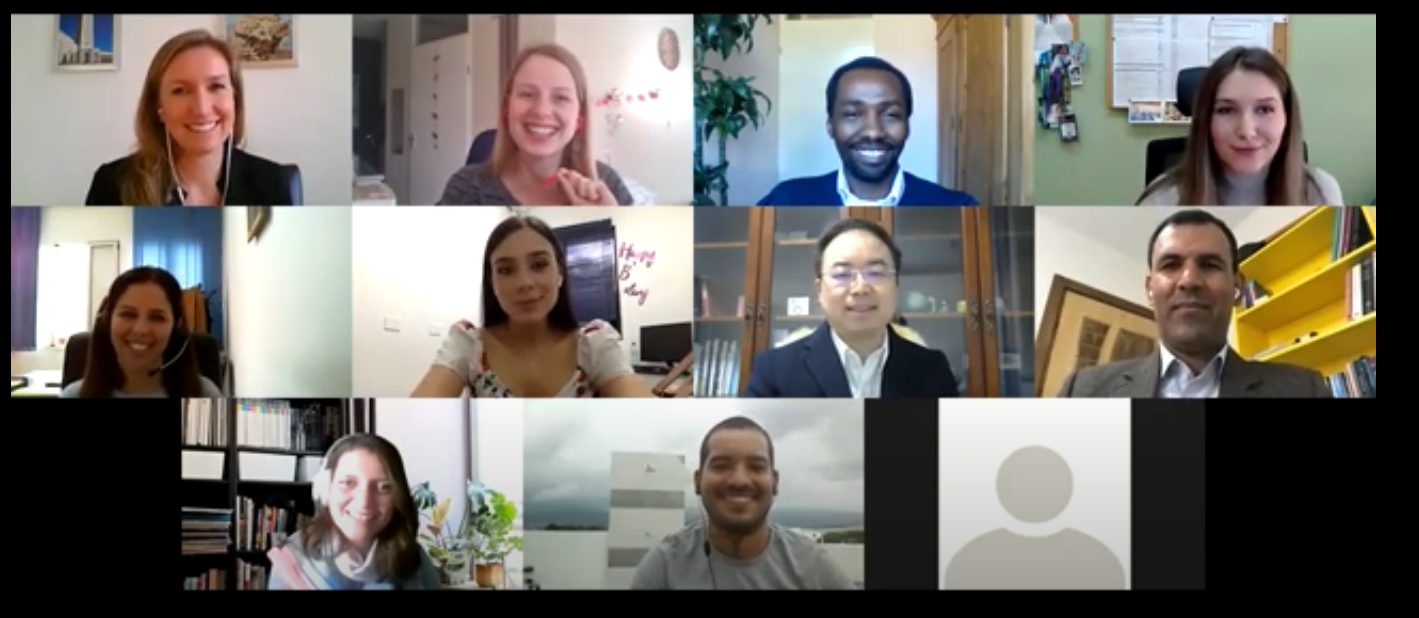 A very high percentage of the respondents (91%) indicated they tried to initiate change in their organisation or community. Most participants agreed that the training contributed considerably or a lot to the change they initiated. The change took place at a personal level ("I changed the way I work''), an organisational level, and a community level ("something changed in my organisation/community").
"After this training, I have changed my way of thinking, and I now always consider the five building blocks for good water governance in my daily work."
The actions for change, like in previous years, varied from initiating or changing projects (81%), sharing knowledge from the training (65%), involving new stakeholders (54%), initiating or changing a policy (52%) and improving a public service (32%).
"I have integrated some materials of the training to give health managers, local officials and community-based organisations a clear understanding of the important responsibilities they have for successful decentralisation."
Success factors
When looking at the factors for the success of the change actions, respondents primarily attribute their success to the training. However, there are also external factors influencing the success of the post-training actions. Support from the own organisation (or lack thereof) was mentioned most often. The importance of funding increased by 12%, which may be related to budget cuts due to the health and economic crises in many countries.
Moments of inspiration
When asked about their moment of inspiration, one-third of the respondents indicated a specific session or topic that inspired them to initiate change. For example, a session about community security with a case of the police and their relation with people, a session on the social and economic integration of migrants, a presentation on the OECD principles of water governance, or a practical exercise of a stakeholder analysis.  As one participant put it: "The presentation on decentralisation and financing local service delivery was a capturing moment for me".
Most helpful
Especially for the online training courses, the interactive expert presentations were mentioned the most as helpful for their work back home. Many participants also indicated that the strength of the training was the combination of expert sessions, personal feedback on assignments, readings, videos and exchanging experiences. The direct interaction with Dutch local government officials was missed most this year.
Also interesting to note is that homework assignments became much more popular as support actions for the training. Maybe participants have become more used to and keen on distance working and learning.
Practitioners' network
Finally, the survey showed that the courses still contribute to an international network of practitioners: after a year, 81% of the participants are still in touch with their fellow participants. This percentage was less than in previous years when it was 100%. Although this is still a very high percentage, we assume that this is because the online format is, for some people, less attractive for networking and maintaining sustainable relationships.
More information
The impact survey was completed by 35% of the participants of the open courses of 2020. Due to the Coronavirus outbreak in March 2020, eight out of eleven courses took place fully online. The interactive results, including all personal change stories, are available here.