In December 2017, The Hague Academy completed a week-long inclusive governance training for local officials in Garowe/Puntland. The training for local authorities from Puntland and South West State in Somalia focused on a core value of democratic governance: Inclusivity in governance processes.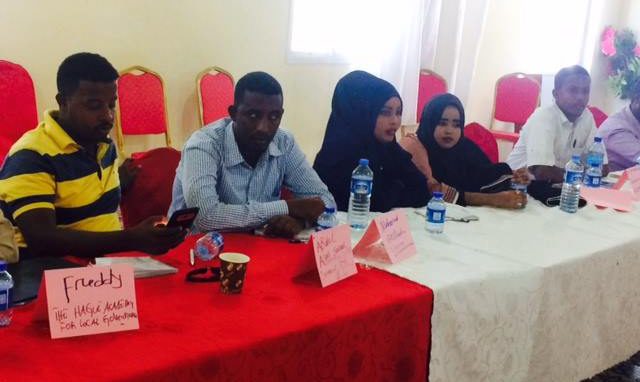 Inclusivity in governance processes implies that all people including the poor, women, ethnic and religious minorities, indigenous peoples and other disadvantaged groups, have the right to participate meaningfully in governance processes and thus, influence decisions that affect them.
Led by Freddy Sahinguvu, programme manager and expert trainer on inclusive governance at The Hague Academy, participants discussed main concepts including the impact of social exclusion and how local governments can adopt social accountability, transparency and inclusive participation in governance processes. "The meaningful participation of young women and men in local decision making will ultimately result in decisions sensitive to youth issues in Puntland and SWS," said Mr. Sahinguvu.
The training also addressed the benefits of good governance to broader society such as local ethical decision-making, community confidence, trust and inclusive service delivery.
"Good governance is about the processes for making and implementing decisions. It's not about making 'correct' decisions, but about the best possible process for making those decisions."
Freddy Sahinguvu, Programme Manager and Trainer at the Academy
Participants from the training are now preparing their respective action plans to improve their governance processes and make them more inclusive to issues relevant to young women and men.
The training is part of the Every Voice Counts (EVC) programme, which promotes effective and inclusive decision-making processes in the world's most fragile states. EVC is based on the principle that inclusive governance can help lead to peace and stability.
Every Voice Counts is conjointly implemented with CARE Netherlands and financed by the Dutch Ministerie van Buitenlandse Zaken. The Hague Academy for Local Governance provides courses and training. The programme is active in Afghanistan, Burundi, Pakistan, Rwanda, Somalia and Sudan. The project runs from 2016 to 2020.