The Hague Academy for Local Governance and VNG International cooperate in strengthening local governance worldwide. Working with people from different parts of the world in different contexts, we understand that our work requires a keen knowledge of history. This challenges us to relate our mission to past events and universal ideas. And although each day carries its own significance in world history, 13 April marks especially a unique anniversary: the 274th birthday of Thomas Jefferson.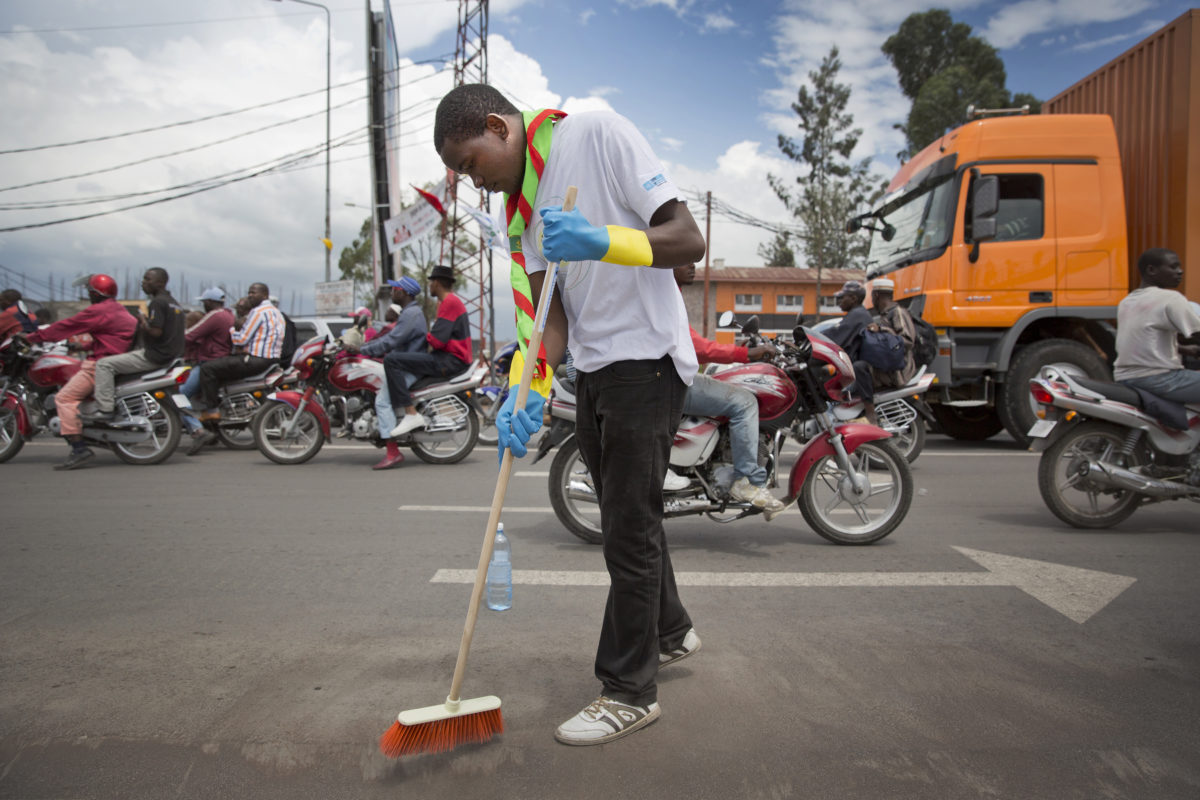 Thomas Jefferson was a complex American. In modern times, scholars have grown critical of his private life, notably his ownership of more than 100 slaves. Nonetheless, he is primarily remembered as the author of the United States Declaration of Independence, the third president of the U.S. and founder of the University of Virginia. And although he struggled to live an exemplary life, Jefferson articulated inherent ideals which inspire many people around the world. This includes championing the cause of decentralisation and the importance of local governance and educational empowerment.
"There are two subjects, indeed, which I shall claim a right to further as long as I breathe: the public education, and the sub-division of counties into wards. I consider the continuance of republican government as absolutely hanging on these two hooks."

Thomas Jefferson, 1814
So, on the anniversary of Jefferson's birthday, we asked colleagues to share anecdotes of what inspires their commitment to strengthen educational opportunities and local democratic government worldwide.
Fostering Hope
Nicolas Haezebrouck, Project Manager, VNG International
Djugu is a town in the Ituri Province of the Democratic Republic of the Congo. On a recent trip, a civil society official explained to me how the local justice system refers victims of sexual violence to the provincial capital Bunia which is at least three days walking distance from Djugu. Military roadblocks, police and sometimes armed groups of young men are scattered along this road. Many citizens, including women carrying firewood, have no option but to bribe or give away their firewood just to pass. This extortion practice, also known as 'tracasseries', has a great effect on personal safety. As a result, almost none of the sexual violence perpetrators are brought before a court. This kind of impunity leads people to revert to mob justice. There are countless examples, some very depressing, but as a project manager in the region these stories help me to understand the dynamics between the different actors. More importantly, they help me devise people-centric solutions that will address the deeper issues of mistrust, communal cohesion and governance. That's why I am in this business.
Building a Community
Jessie Post, Project Manager, VNG International
In 2013, Benin adopted a new land code which had direct consequences for how municipalities manage land ownership and the agriculture. An enormous change, in a country where municipalities and communities do not automatically look at each other for knowledge exchange or advice. To make sure that the voice of municipalities is heard also at the national level, VNG International, together with partners in Benin, encouraged the local governments to share their concerns and ideas with the association of municipalities, the ANCB. The team also launched a set of benchmarking activities, an effort of the Local Government Capacity Programme, that showcased how land management and agriculture are strongly connected to local economic development. Through this coordinated (and sometimes spirited) process, officials from the surrounding areas were able to develop trust and identify issues of mutual interest. I admit, however, that when the sessions concluded in December 2016 I had concerns that the conversations might also end. Fortunately, the closing sessions demonstrated that informal exchange networks had been solidified. Furthermore, I learned that the best practices had actually been scaled to other municipalities in Benin. It was a gratifying moment to know that VNG International had helped make a small but tangible difference in the working culture of municipal administrations. To this day that change in perception towards learning from colleagues has had an enormous influence on the actions in the field.
Chris van der Valk, Senior Project Manager, VNG International
In the West Bank, Palestine in 2016, I partook in some final preparations to launch a local produce fair. Facilitated by a VNG International programme, the fair in Yatta took place in a historic amphitheater in the center of the village. As the formal festivities got underway, a squadron of four Israeli jets flew above. I wondered what they had just returned from (or where they were going). Their flyby was a stark reminder of the challenges and mistrust in the region. Nonetheless, Palestinians seemed undeterred. Many locals had gathered in Yatta for the produce fair, some even traveling from outside communities. Altogether, it was a joyful atmosphere punctuated by the care-free response from the Palestinians. And throughout the day, we were told that this was the "first time in a long long time that the villagers had gathered together." I was proud to be part of that occasion.
The Butterfly Effect
Elma Jooste, Office Manager, The Hague Academy for Local Governance
Our cause to promote inclusiveness, advance (better) governance, combat corruption, etc, focuses on the foundations necessary for a successful country and a prosperous society. This strikes at the core of my passion in work which, briefly speaking, has been about improving processes to contribute to our effectiveness at The Hague Academy. Previously, as a teacher in South Africa, I witnessed firsthand the unfairness of a non-inclusive system. I realised that there's a whole segment of society that is — deliberately or otherwise — disconnected from the process of local governance. Working at The Hague Academy has sparked my desire to make a difference. Through this organisation, I feel more connected to the brave people who work every day to empower their communities towards positive change. Their stories are the ones that keep me going.
Gladys Senderayi, Course Participant, The Hague Academy for Local Governance
During our recent training, Citizen Participation and Inclusive Governance, we asked participants to share why they wanted to help their communities back home. Gladys told the story of a 10-year-old girl in her community in Zimbabwe. After receiving money from Gladys and her fiancée to attend school, the girl would educate her younger sister living at home about what she learned that day. Soon, the family lessons evolved into a daily after-school "classroom" with other neighbourhood kids joining. For Gladys, it was a powerful moment of inclusion and collaboration which she rarely experiences in Harare.
>> Connect with us on Facebook for more stories, or to share your own.